Funded by UKRI ESRC in partnership with FSB (Federation of Small Businesses), Newcastle University Business School have recently launched SECT:OR (Small Enterprises in Covid Times: On Regulation).
The overall objective of SECT:OR is to understand the potentially multiple means by which SMEs receive, understand and act on different layers of regulation and guidance relating to COVID-19.
The project will also provide evidence and insights to inform governmental regulatory responses to future public health crises and to regulation in a post-COVID landscape.
Following on from the success of Captured, Perro were asked to create a visual identity for the project.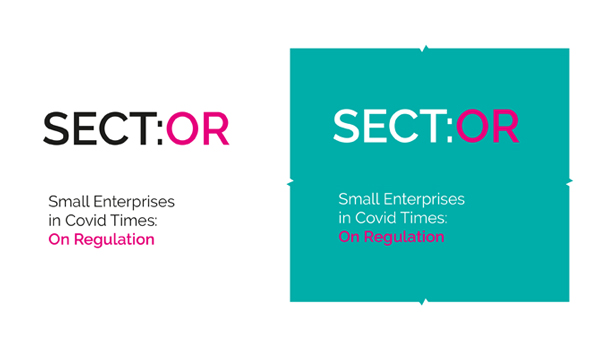 Our work uses the existing Newcastle University Business School brand identity. It incorporates an abstract textured image which is used throughout as a background. Simple, legible typography and a striking colour combination are also used. As well as the visual identity, we've also designed a series of digital assets.