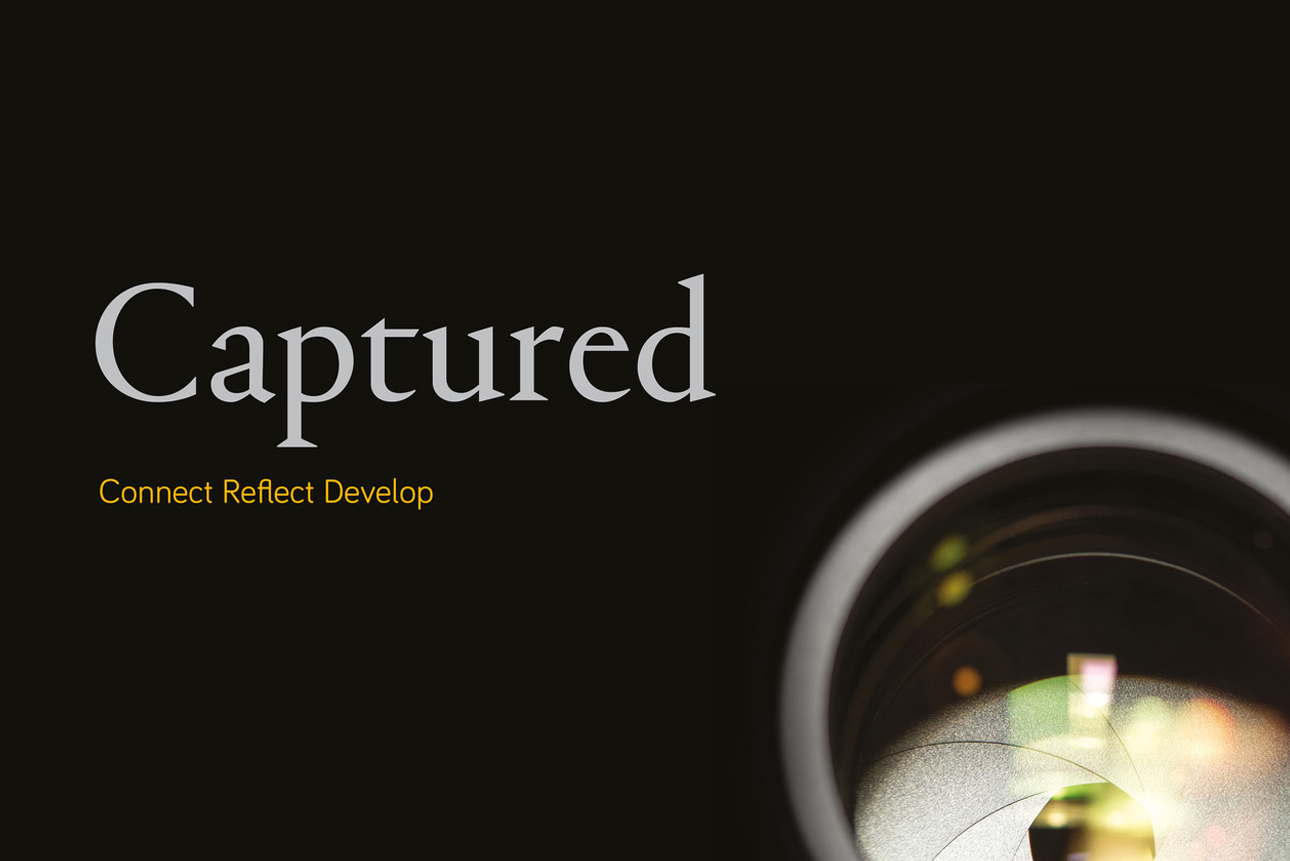 NEWCASTLE UNIVERSITY BUSINESS SCHOOL
Business to Business
Captured – Connect Reflect Develop…
Ranked 14th in the UK for Research Power, Newcastle University Business School is one of an elite group of business schools world wide to be accredited by AACSB, AMBA and EQUIS.
Excellence in teaching and a multi-disciplinary approach ensures that graduates are of the highest calibre, preparing them to become business leaders of tomorrow.
Captured explores ways in which anchor institutions, such as universities, business schools and large firms, can support the development of small businesses to develop leadership and entrepreneurship skills.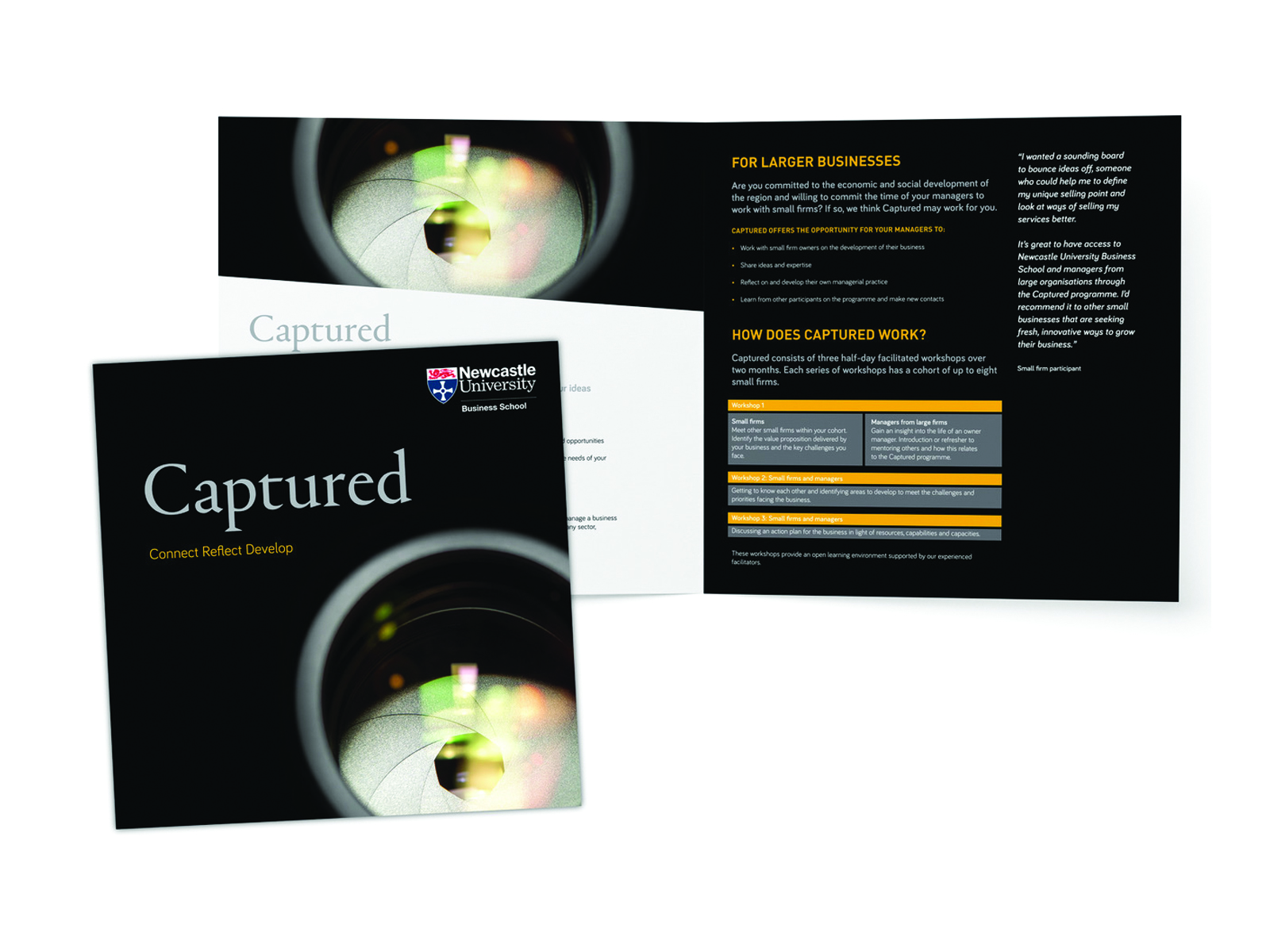 Initially, Perro used the existing University Business School guidelines to create a distinctive visual identity for Captured. Marketing Literature to communicate the overall benefits of the programme was created along with Pull Up Banners.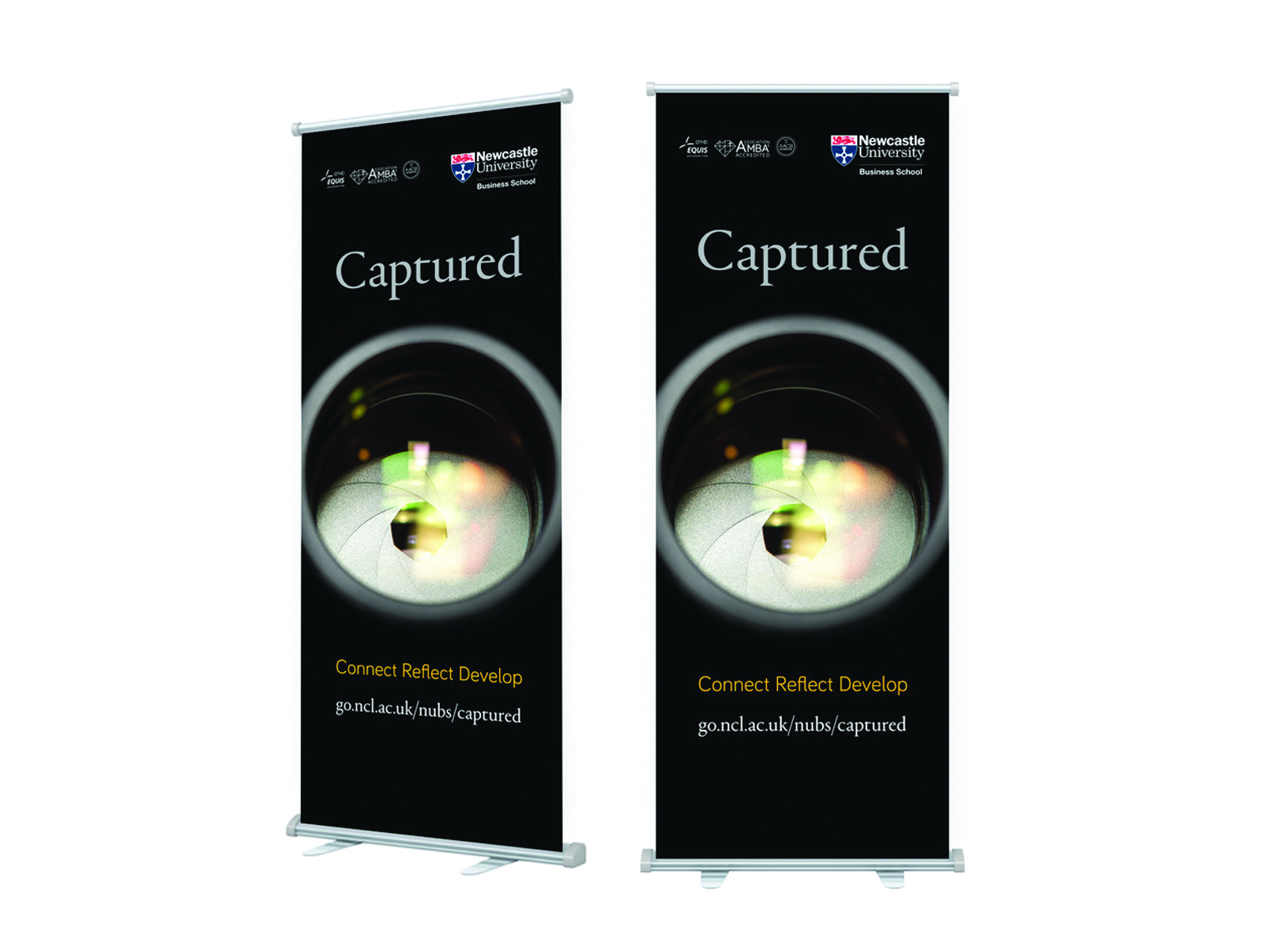 To celebrate the completion of Cohort 1, Perro was asked to design and produce an Impact Report style document. As well as consistently applying the brand identity, Perro created a series of infographics to communicate the achievements and success of the programme. The material was distributed at a celebration event.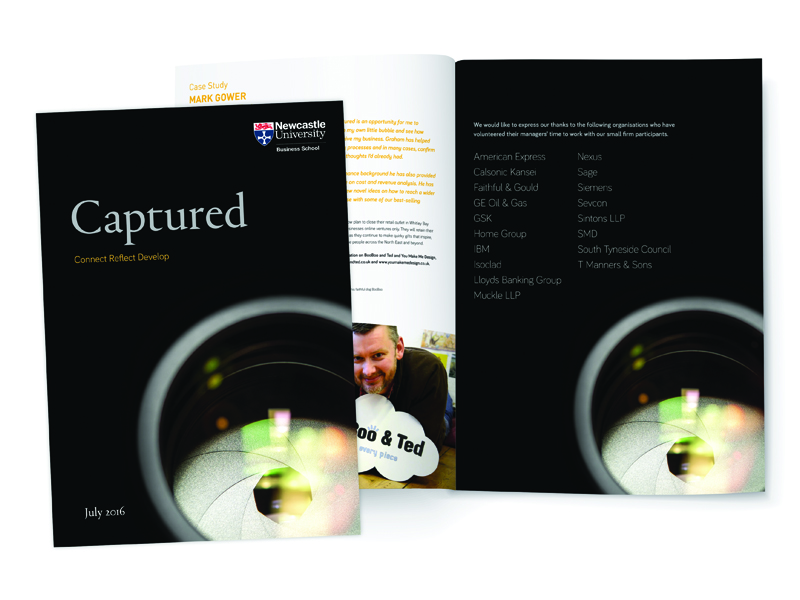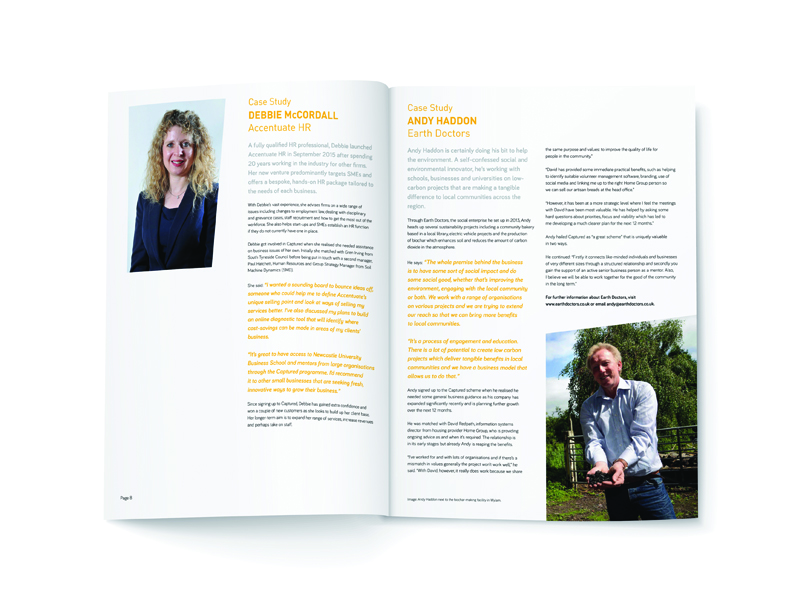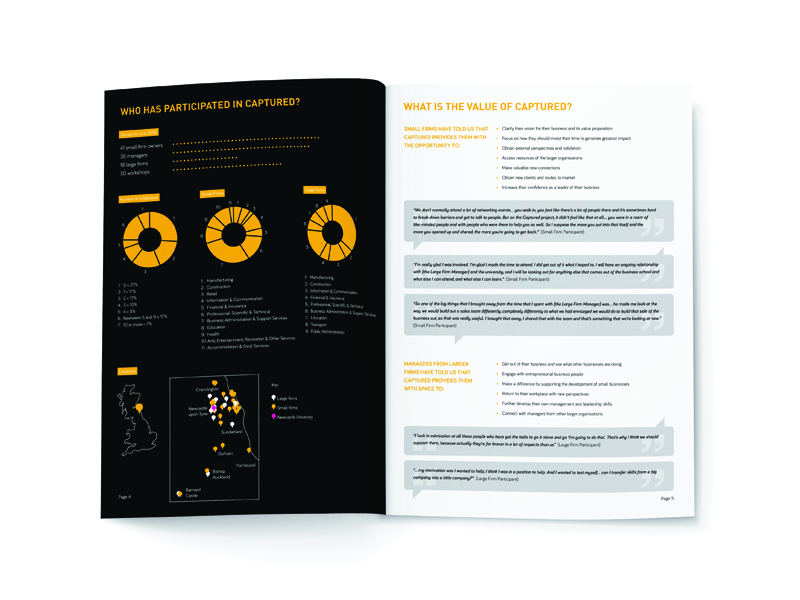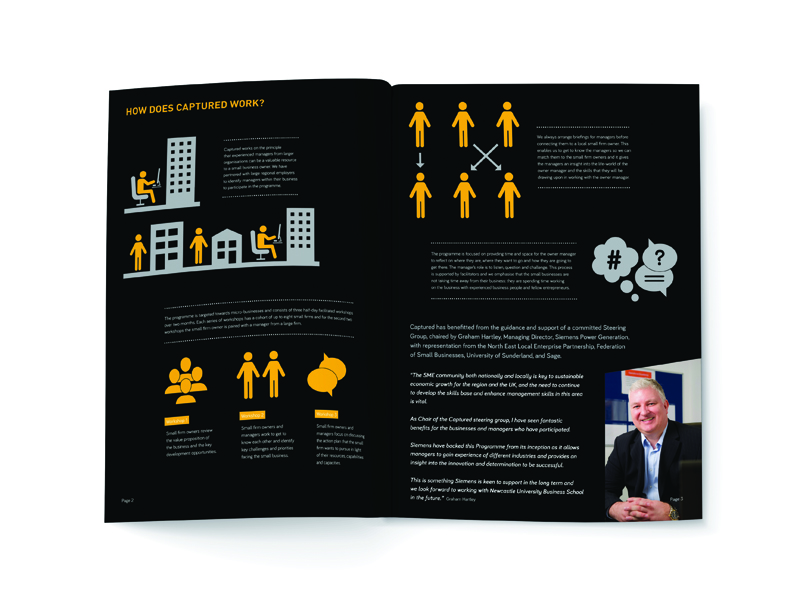 Perro was also asked to design and produce a series of Action Cards that were used at the celebration event.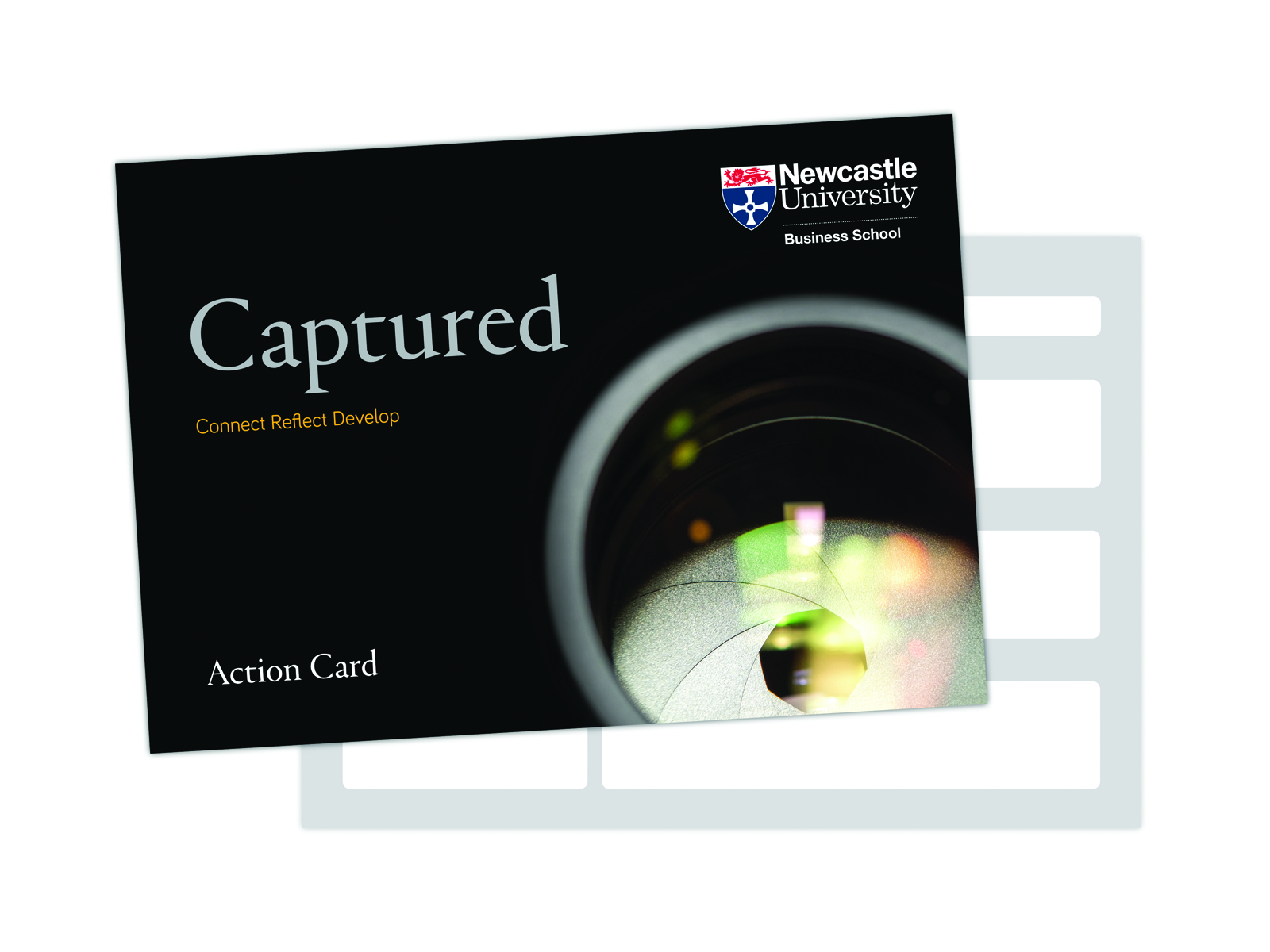 What We Did: Naming, Identity, Marketing Literature, Exhibitions, Advertising, Training and 1-2-1 Support.
Find out more about Captured.
We're looking forward to hearing from you! We'd love to find out more about you and discuss how we can make a difference. Please fill in your details below.