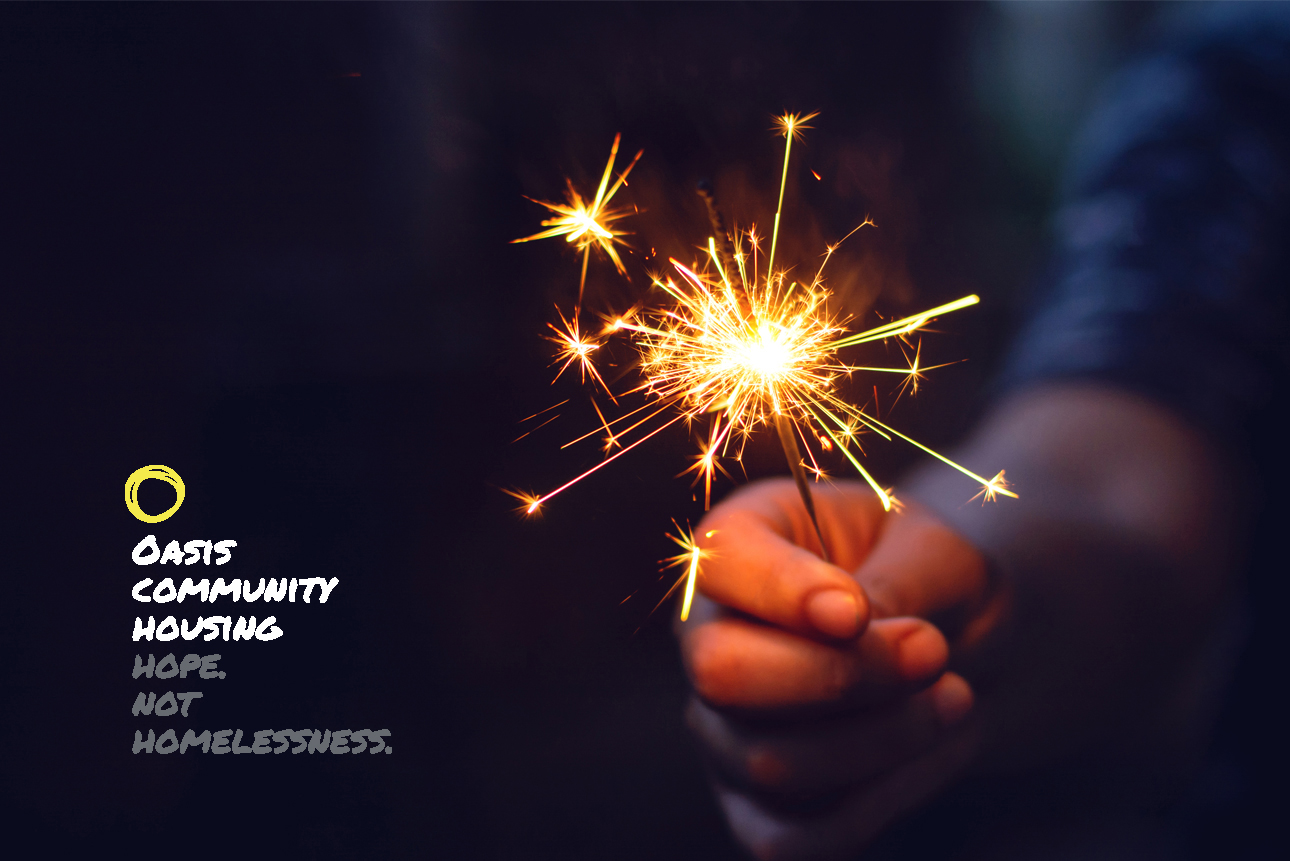 OASIS COMMUNITY HOUSING

Public & Third Sector

Oasis Community Housing exists to reignite hope and a future for everyone facing homelessness. They
provide housing and support to almost 2,000 people every year.
Working across North East England and London, Oasis offer four cornerstones of support: Basis crisis services; Home 24/7 supported accommodations; Empower programme for women escaping domestic abuse and Aspire unemployment support and financial skills training.
Christian values are at the heart of everything that Oasis does. They aim to create a place from where everyone feels they can belong.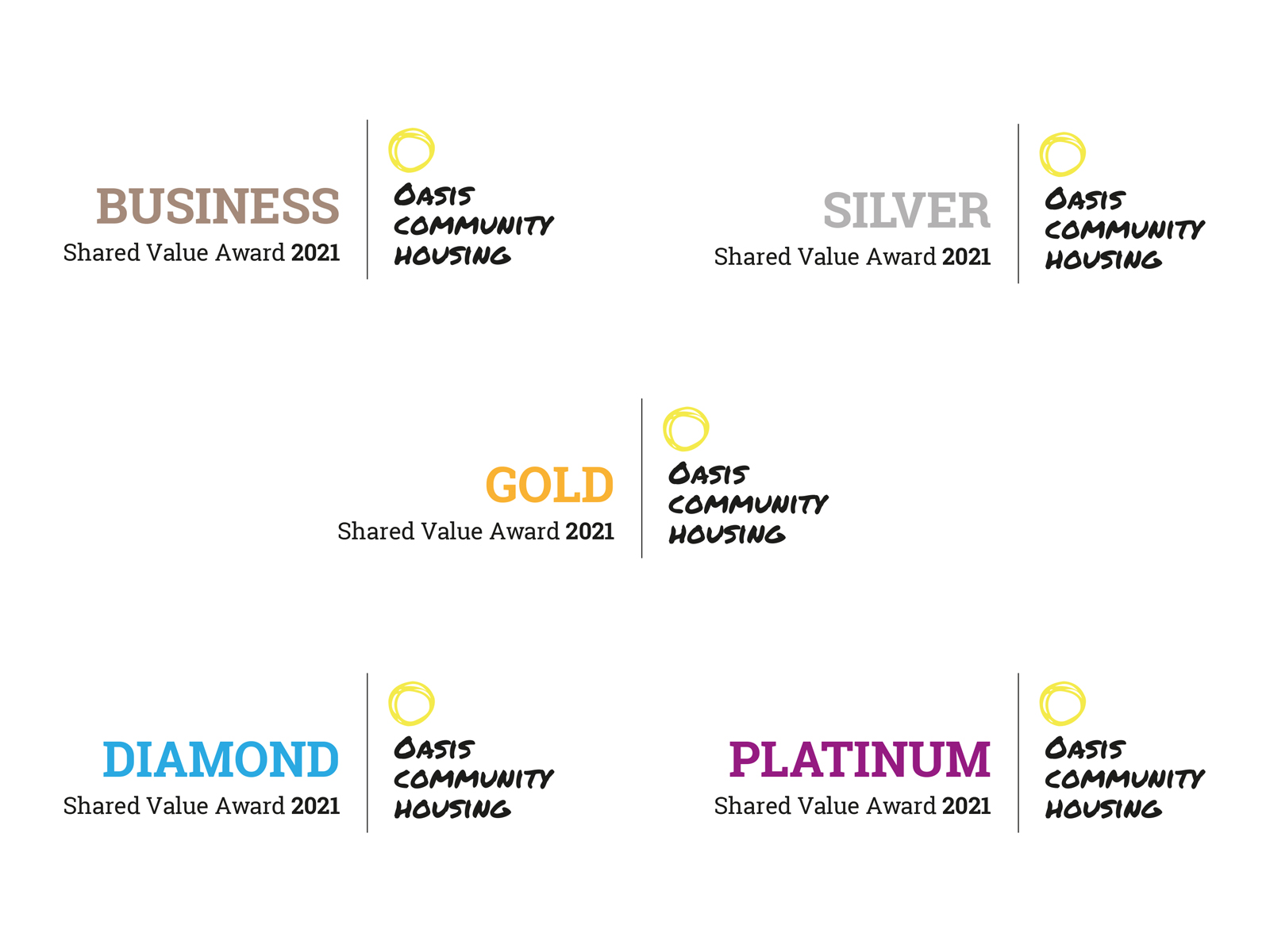 In 2020, Perro was asked to redesign the Diamond, Platinum, Gold, Silver and Business Shared Value Awards logo. The awards are a way to thank corporate partners who've excelled in supporting the charities overall mission.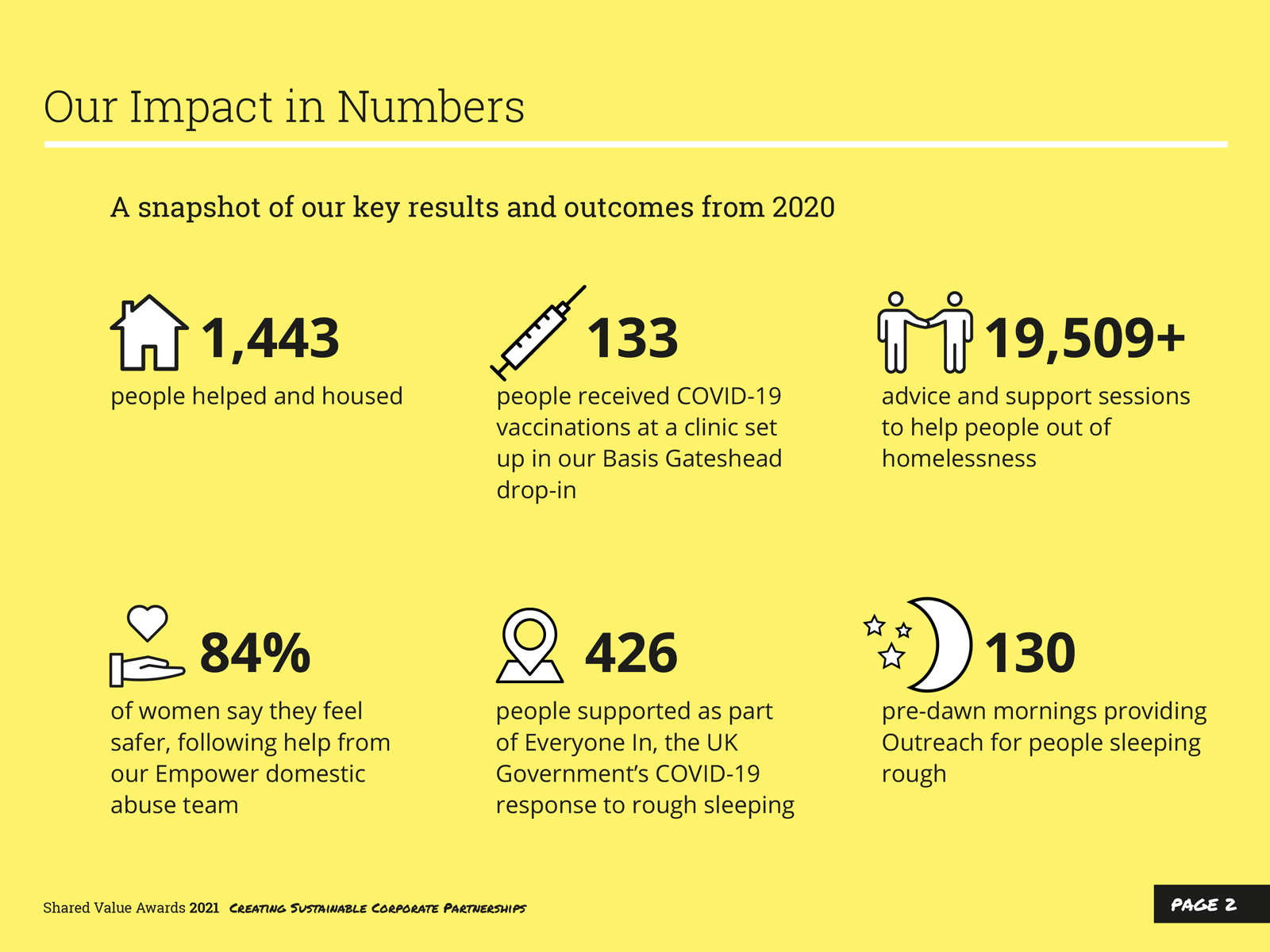 Recently, we were asked to design the event programme booklet. The booklet includes an Infographic that we created to communicate the charities 'Impact in Numbers' – an overall snapshot of key results and outcomes from 2020.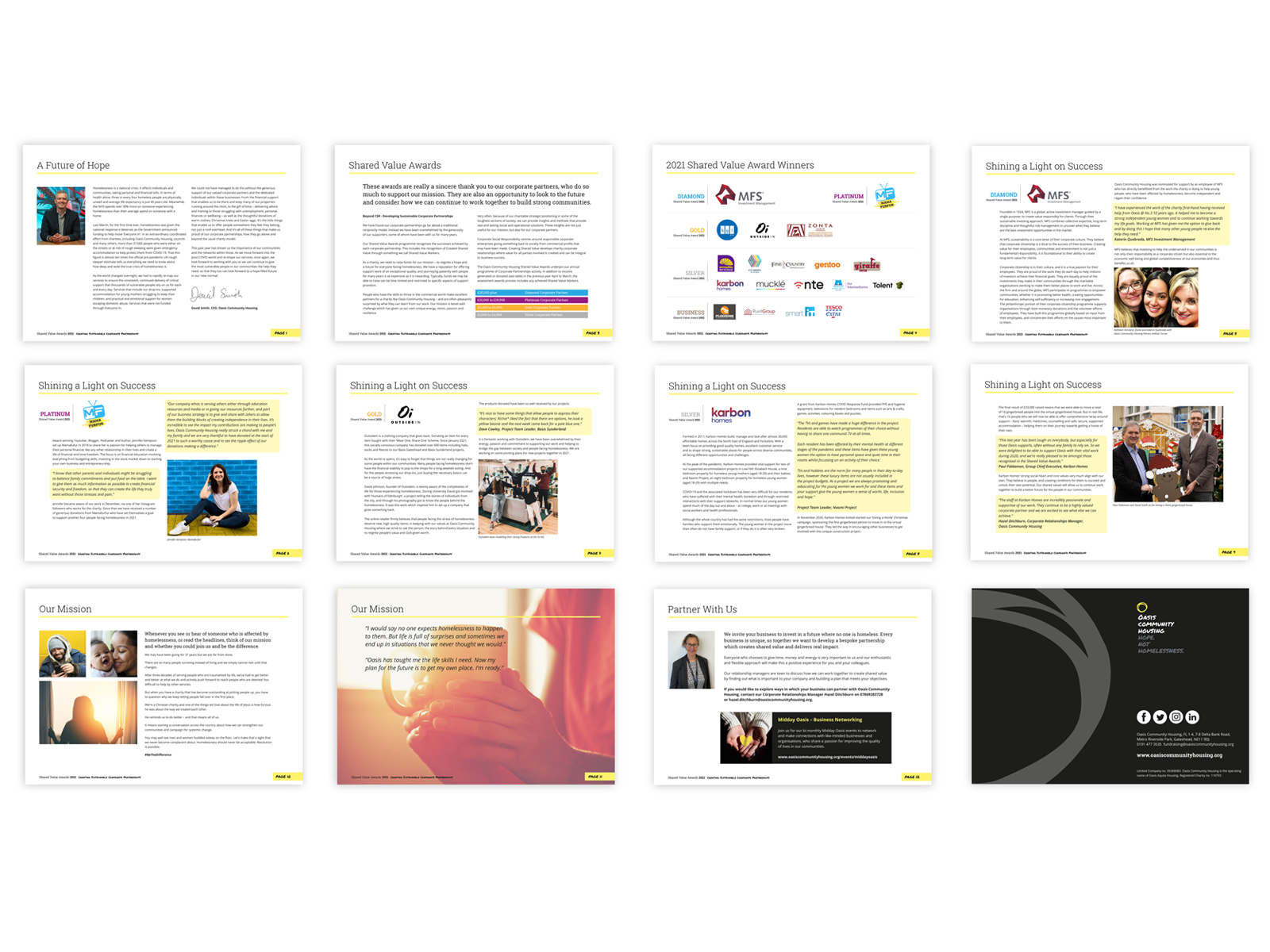 The booklet also includes – an introduction from their CEO, an overview of all award winners, Case Studies from selected winners and an update on the overall Oasis mission.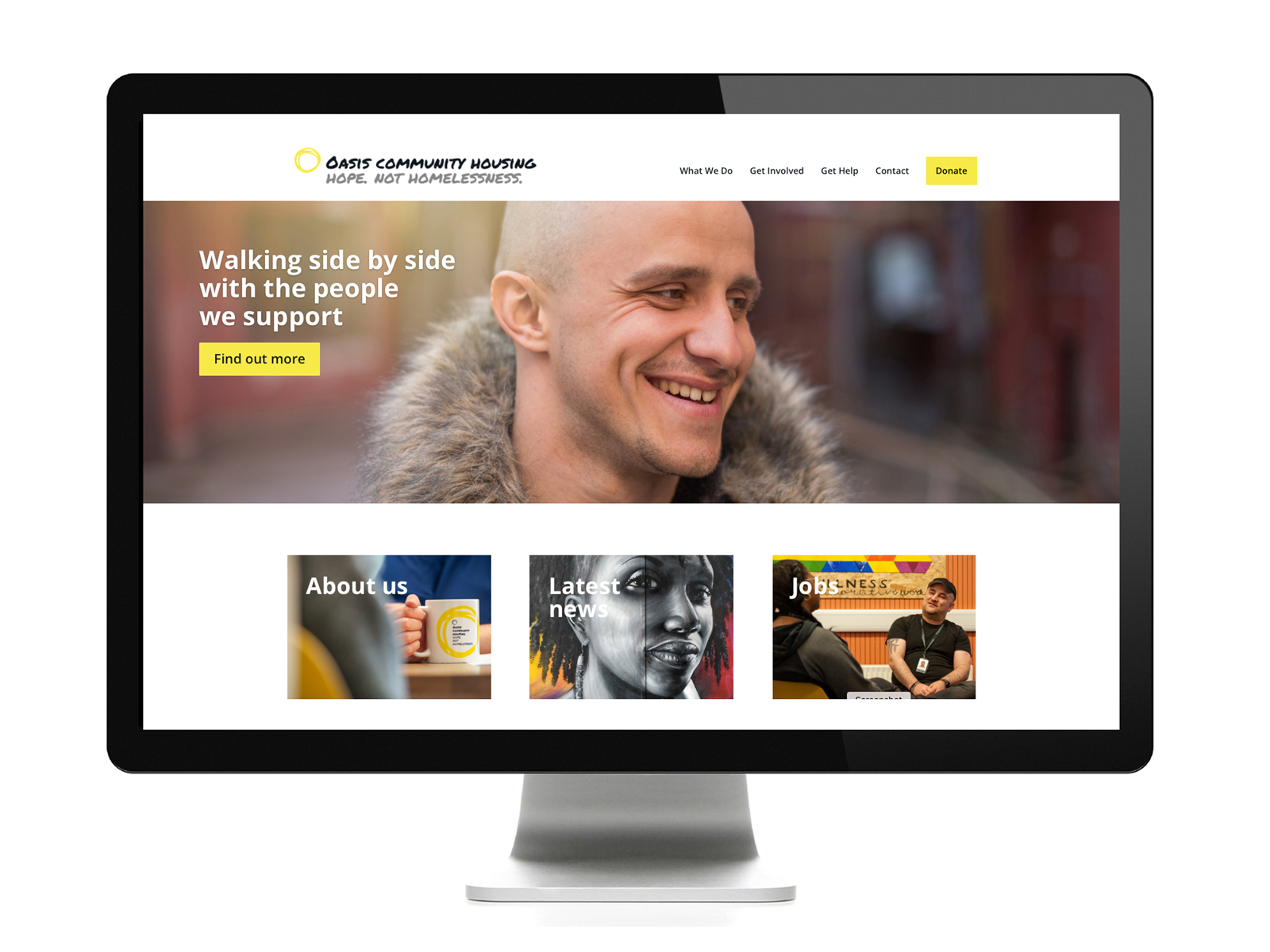 In 2021 Perro was commissioned to redesign the website. The new fully mobile responsive website uses WordPress to enable team members from various departments to manage and update.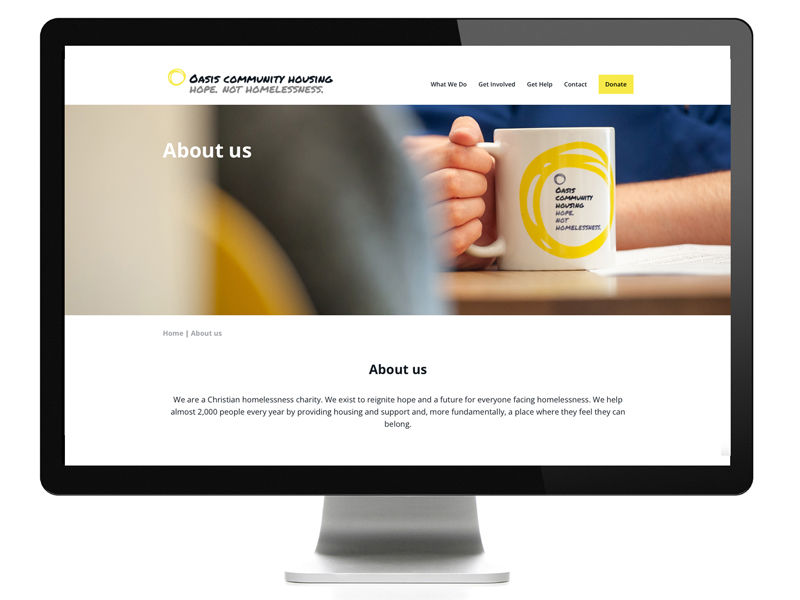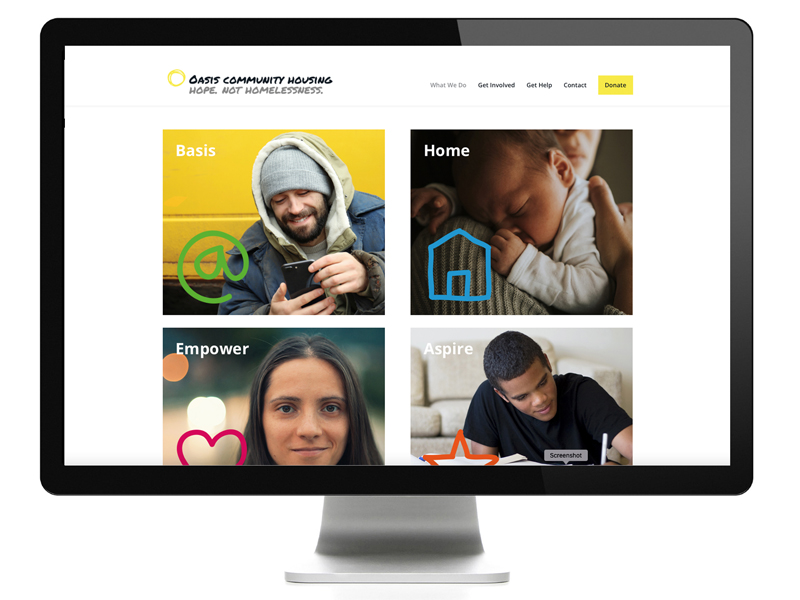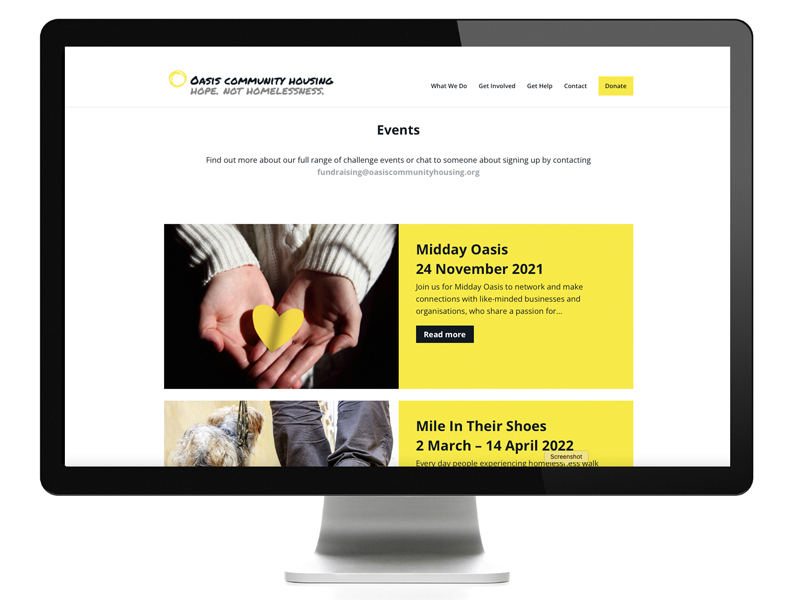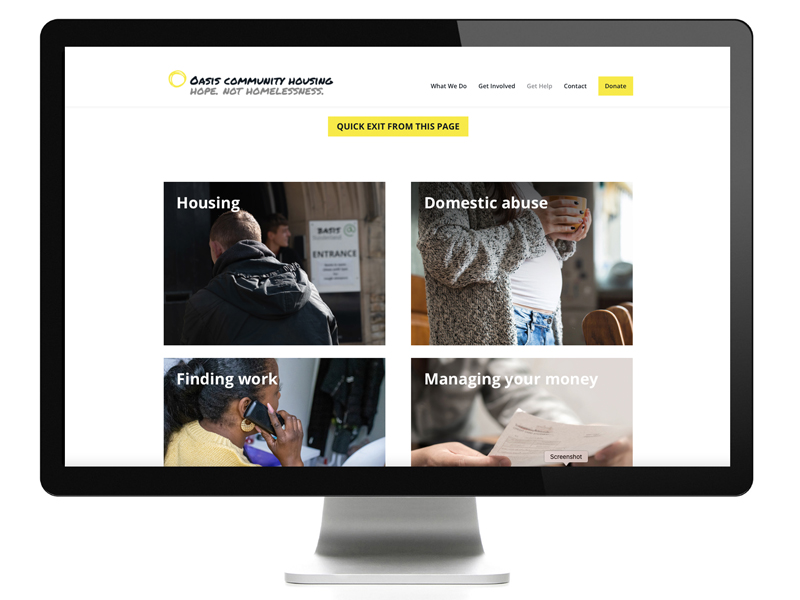 The website effectively engages and communicates with various audiences, including service users, funders, corporate partners and other stakeholders. Functionality allows users to apply for advertised vacancies as well as make a donation.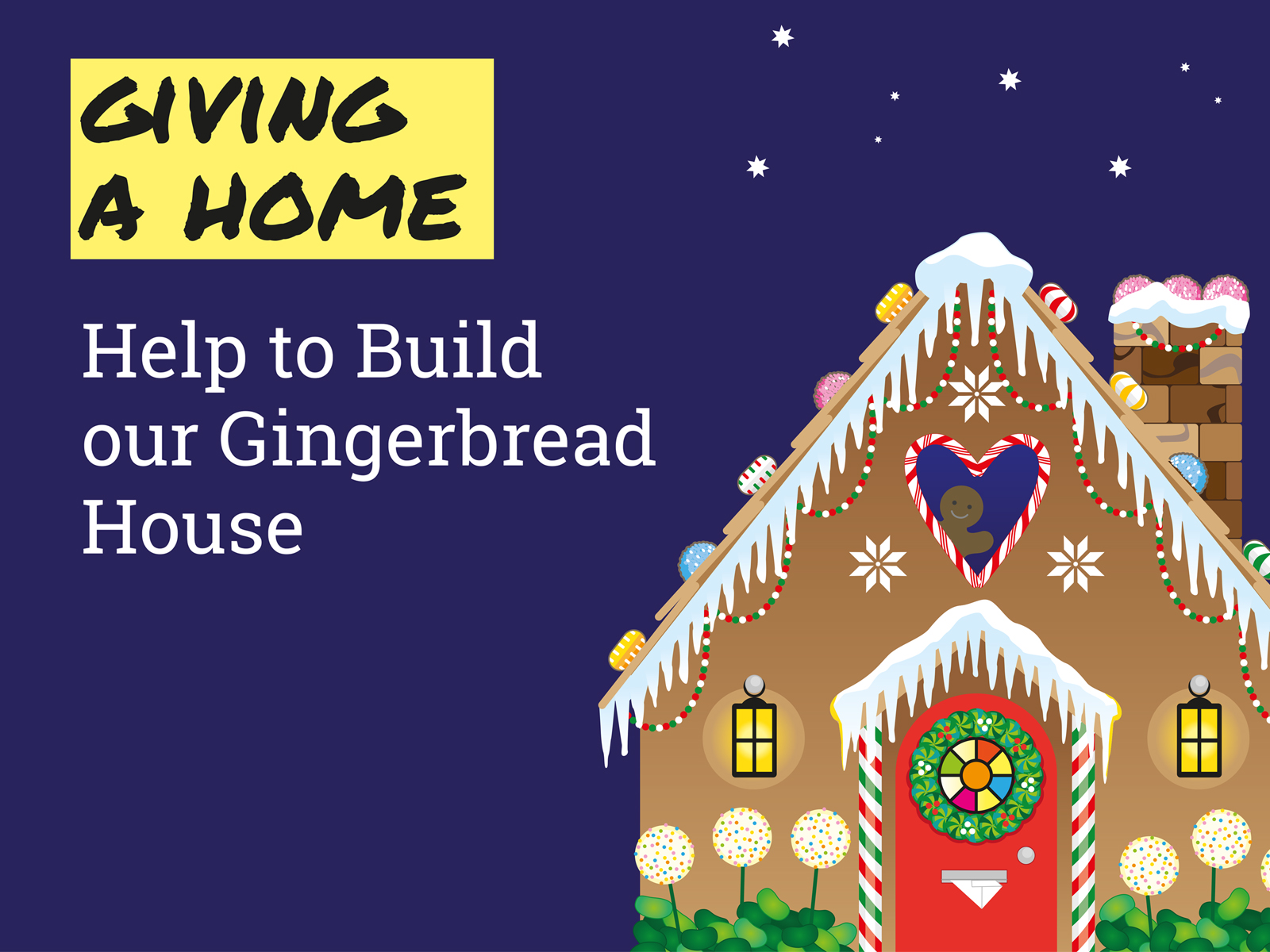 The 'Giving a Home' Christmas campaign launched on 5th November 2020. The campaign aims to support around 2,000 people on their journey from and out of homelessness across North East and London. To support the campaign, Perro was asked to design a series of marketing and promotional literature.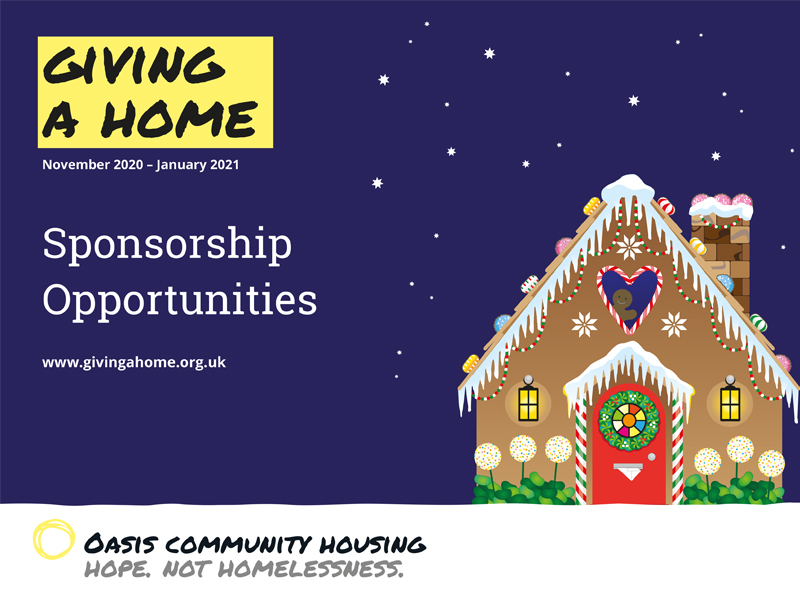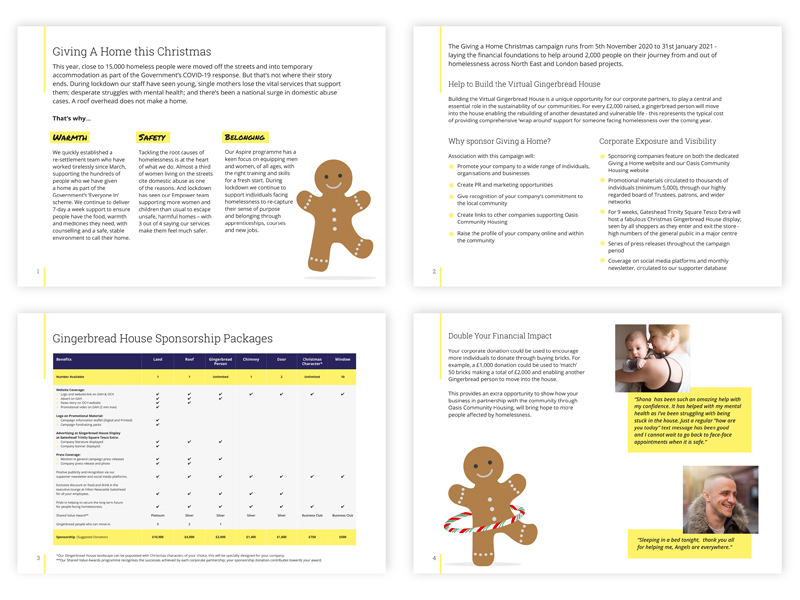 Our approach complements the existing Oasis brand identity toolkit and incorporates fabulous illustrations created by Julia Dobson. Sponsorship and Supporter Documents for Businesses, Schools and Church Groups were designed and produced.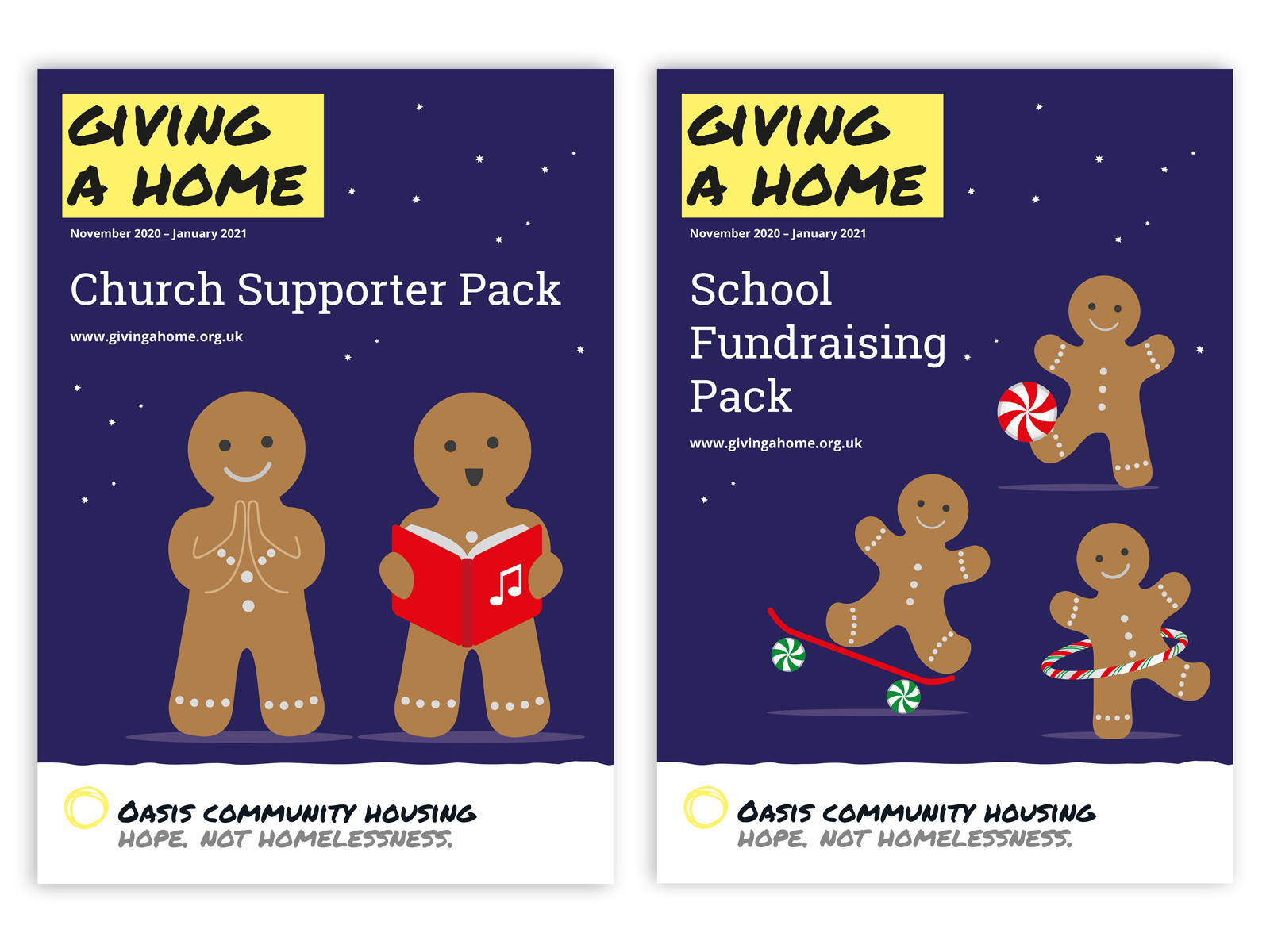 We also created leaflets detailing ways individuals can give and a direct mail postal appeal.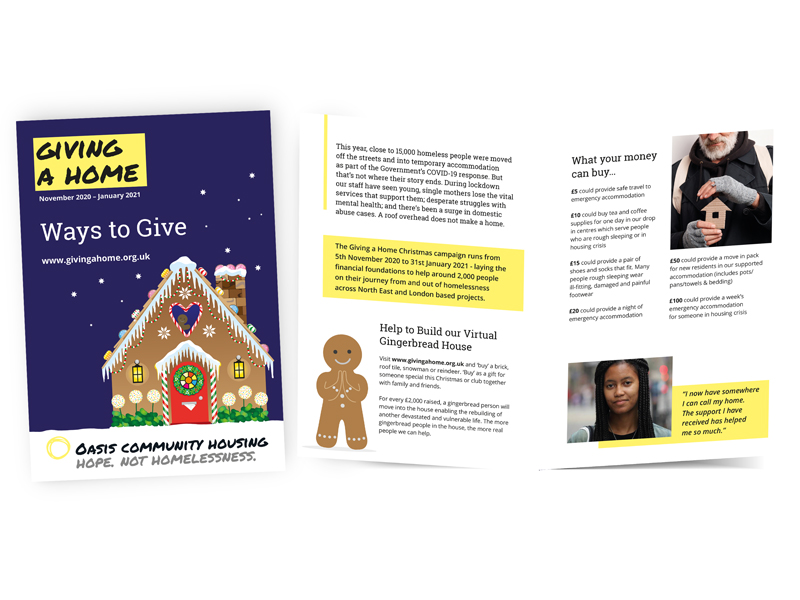 A series of social media graphics for Facebook, Instagram and LinkedIn were also designed.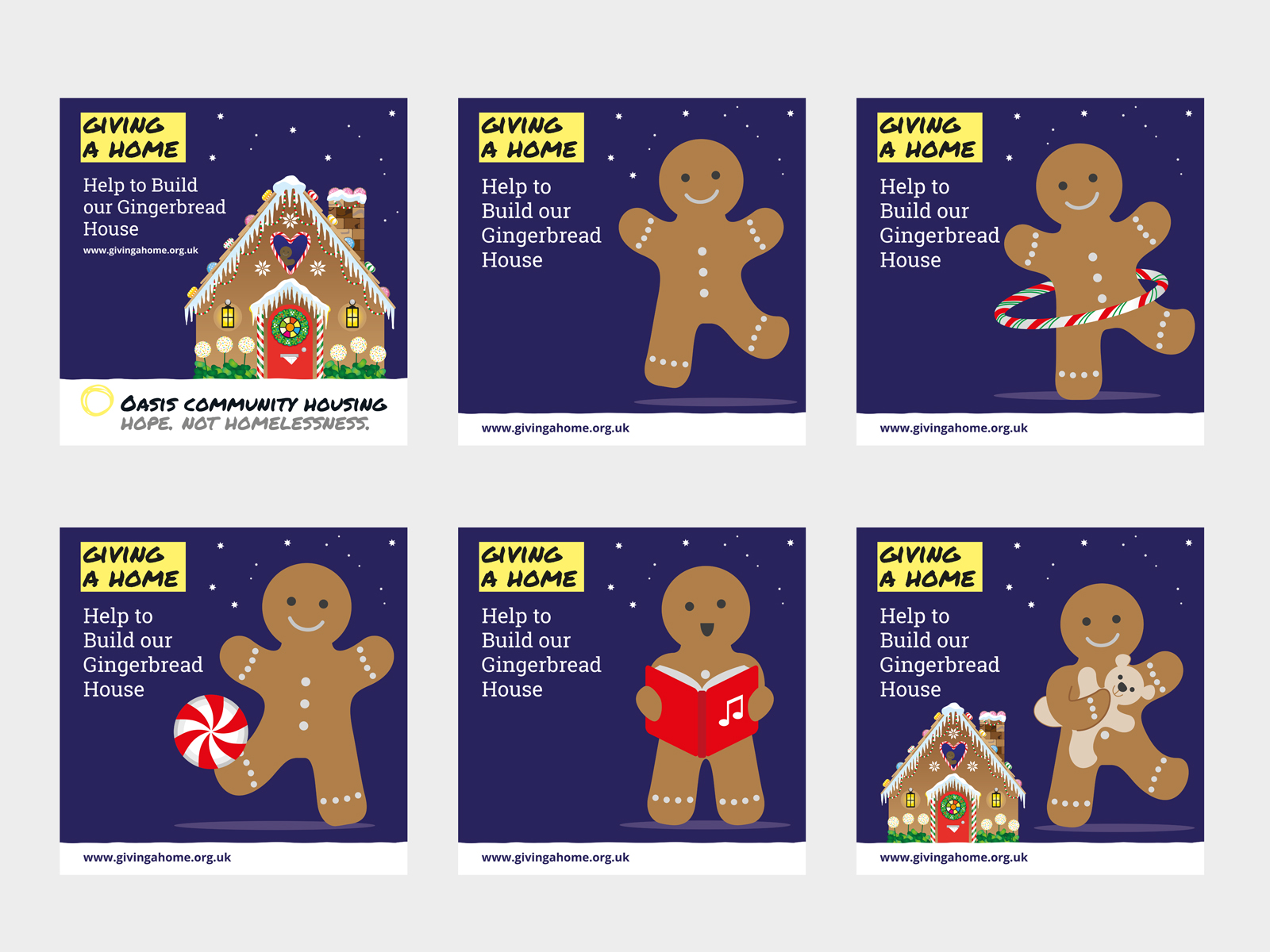 What We Did: Marketing Literature, Exhibitions, Advertising, Website Design / Development, Content / Digital Marketing, Social Media and Training and 1-2-1 Support.
Find out more about Oasis Community Housing.
We're looking forward to hearing from you! We'd love to find out more about you and discuss how we can make a difference. Please fill in your details below.