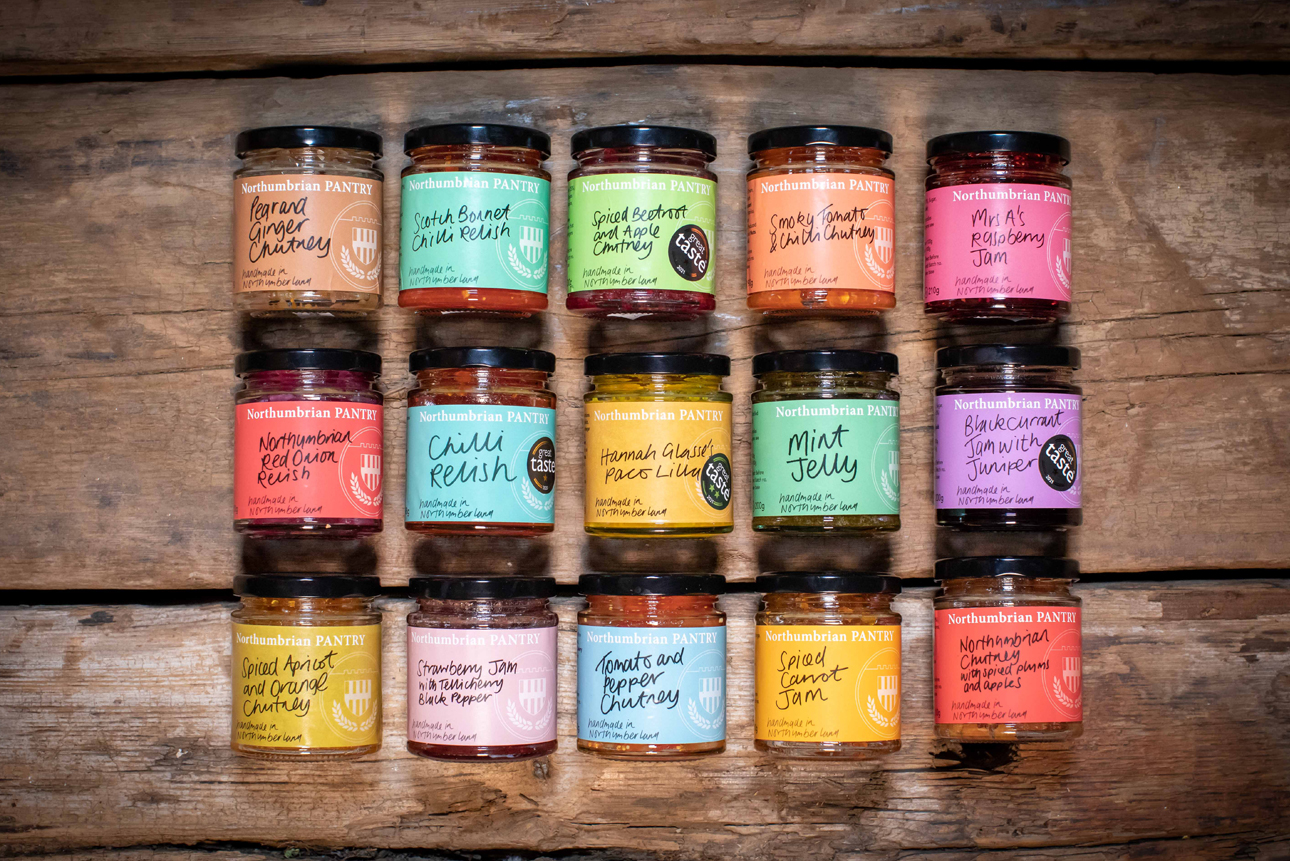 NORTHUMBRIAN PANTRY
Food & Drink
Hand made in Northumberland, using only the finest seasonal ingredients…
Northumbrian Pantry hand make only the finest jams, jellies and chutneys from the heart of Hadrian's Wall country in rural Northumberland.
Using only seasonal ingredients, picked from orchards and wild hedgerows, the products are prepared by hand in small batches using time-honoured traditional methods.
The flavoursome recipes draw inspiration from the Northumbrian countryside as well as from travels far and wide. Some of them have very traditional influences as far back as the Victorian era.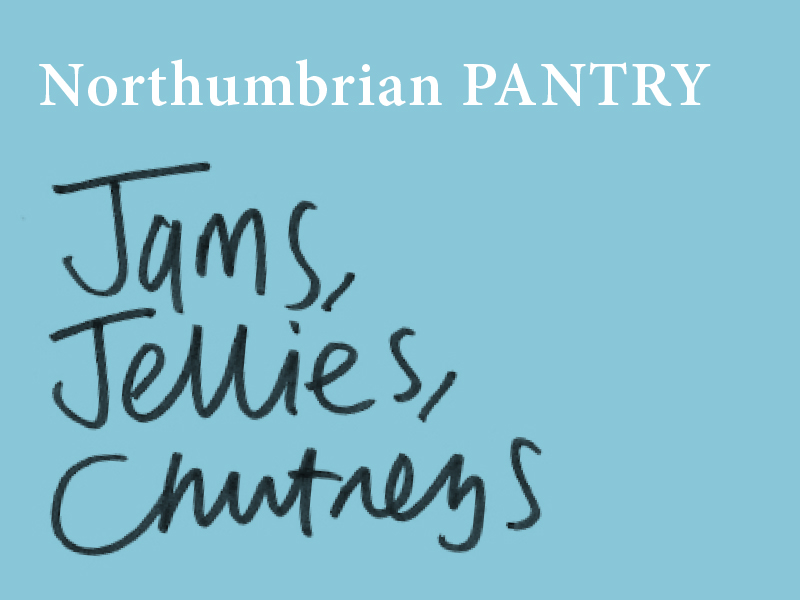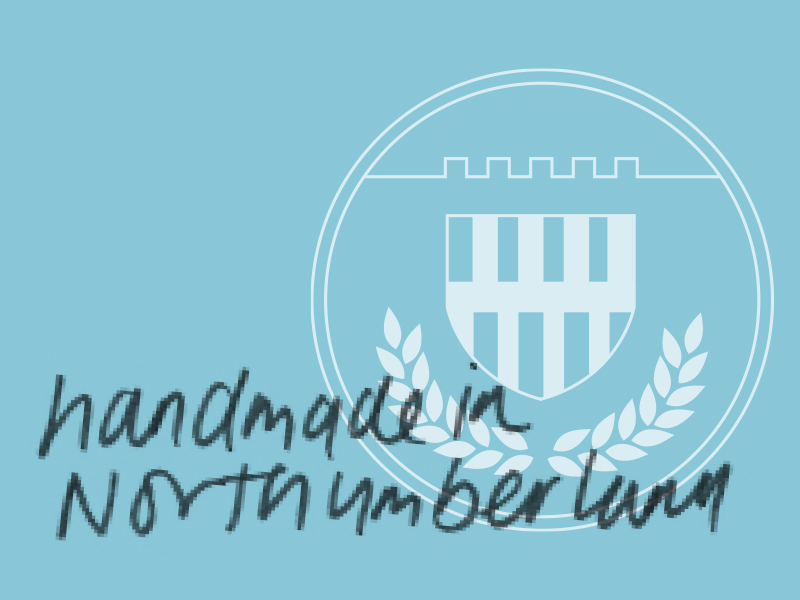 Initially, Perro created a brand identity to support the new product launch. A traditional serif font is combined with a more loose handwriting style. To reinforce and celebrate their location, a new Northumberland themed crest was also created.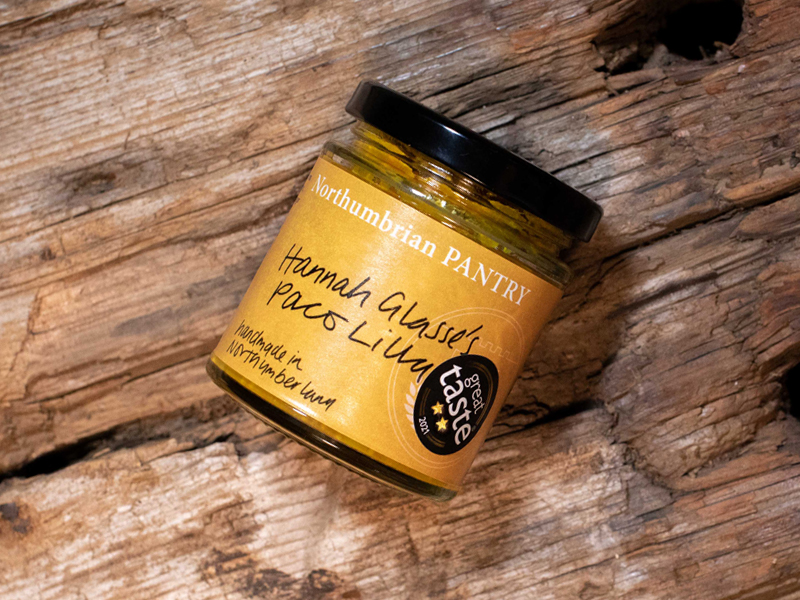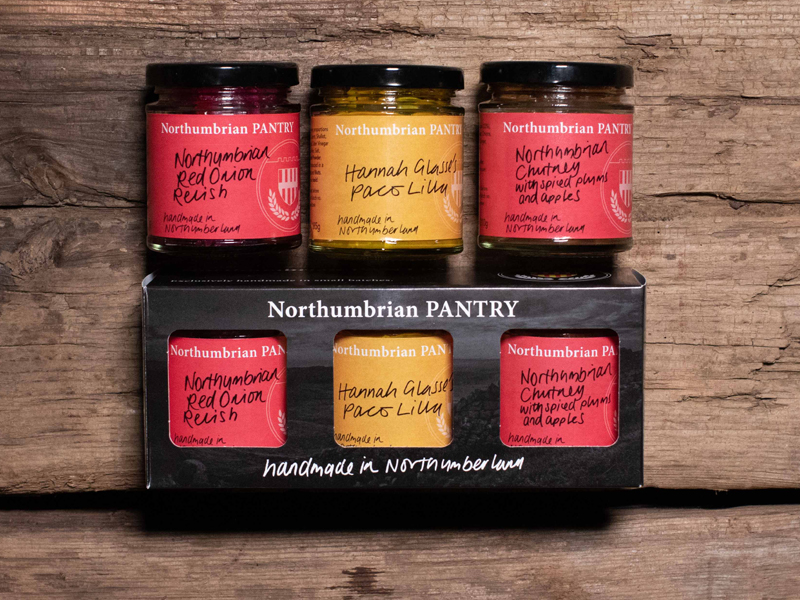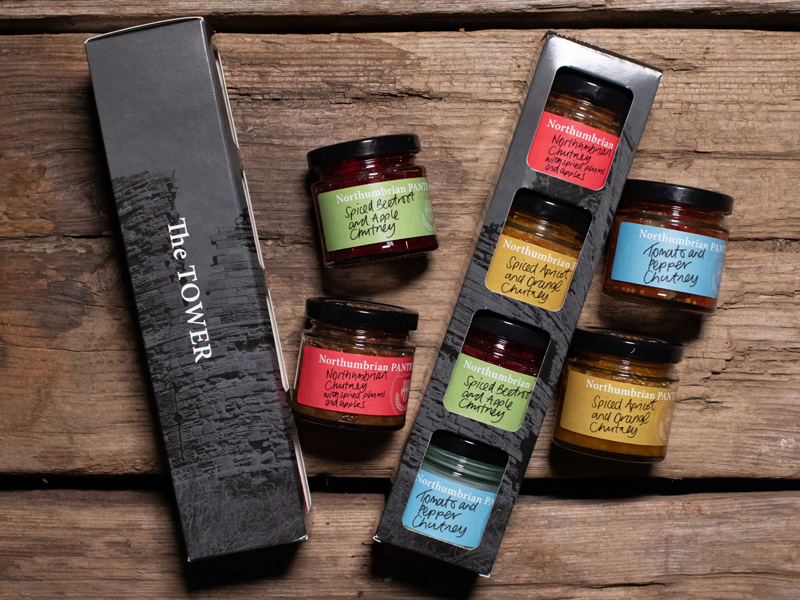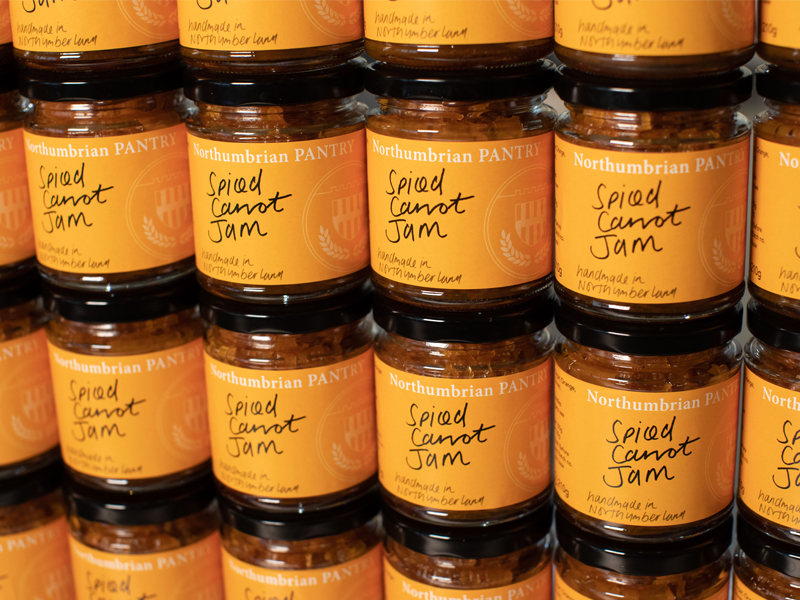 Perro also designed product packaging and labels. Black lids were chosen to communicate a premium feel and to display the new Northumberland crest effectively. To further enhance shelf presence and create standout, the labels for each flavour use a random mix of fresh muted colours. Gift packaging featuring iconic Northumbrian landscapes was also designed and produced.
Brand imagery was created to communicate the unique small batch cooking method. Fresh seasonal ingredients being prepared and jarred by hand tell the story of how flavours are exquisitely prepared.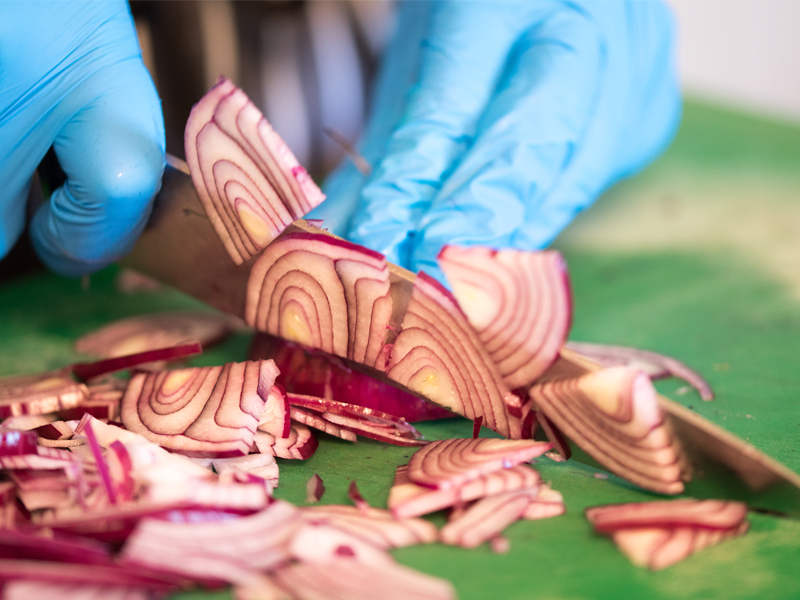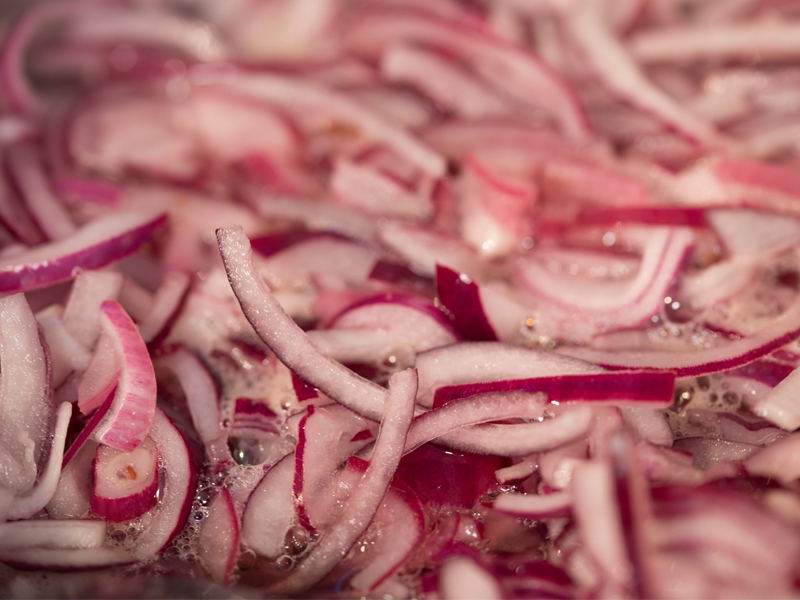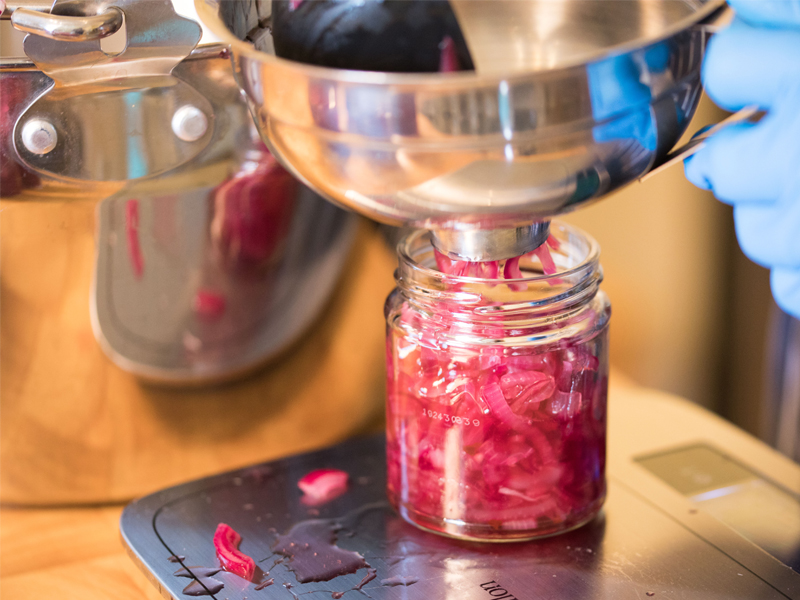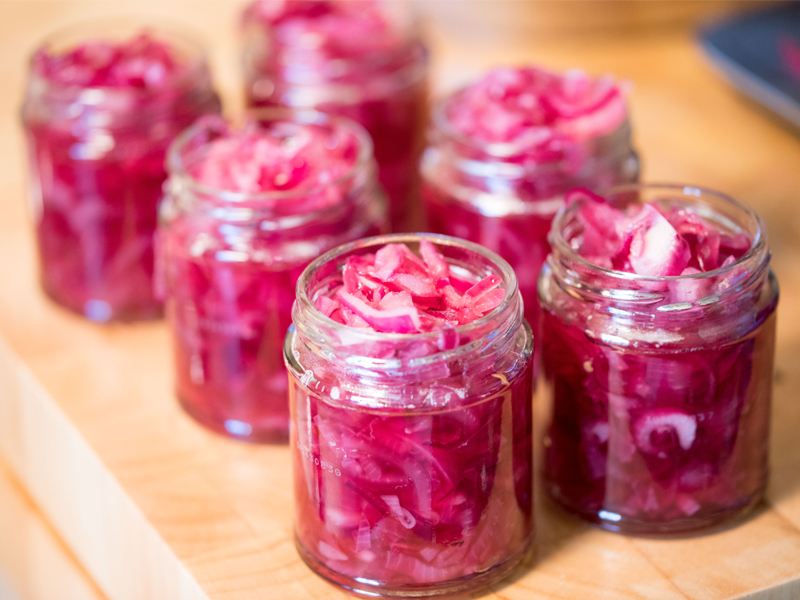 Using the WordPress content management system, a mobile responsive website was also designed, developed and published. As well as communicating the story and ethos of Northumbrian Pantry, the site also uses e-commerce to enable consumers to purchase the product online.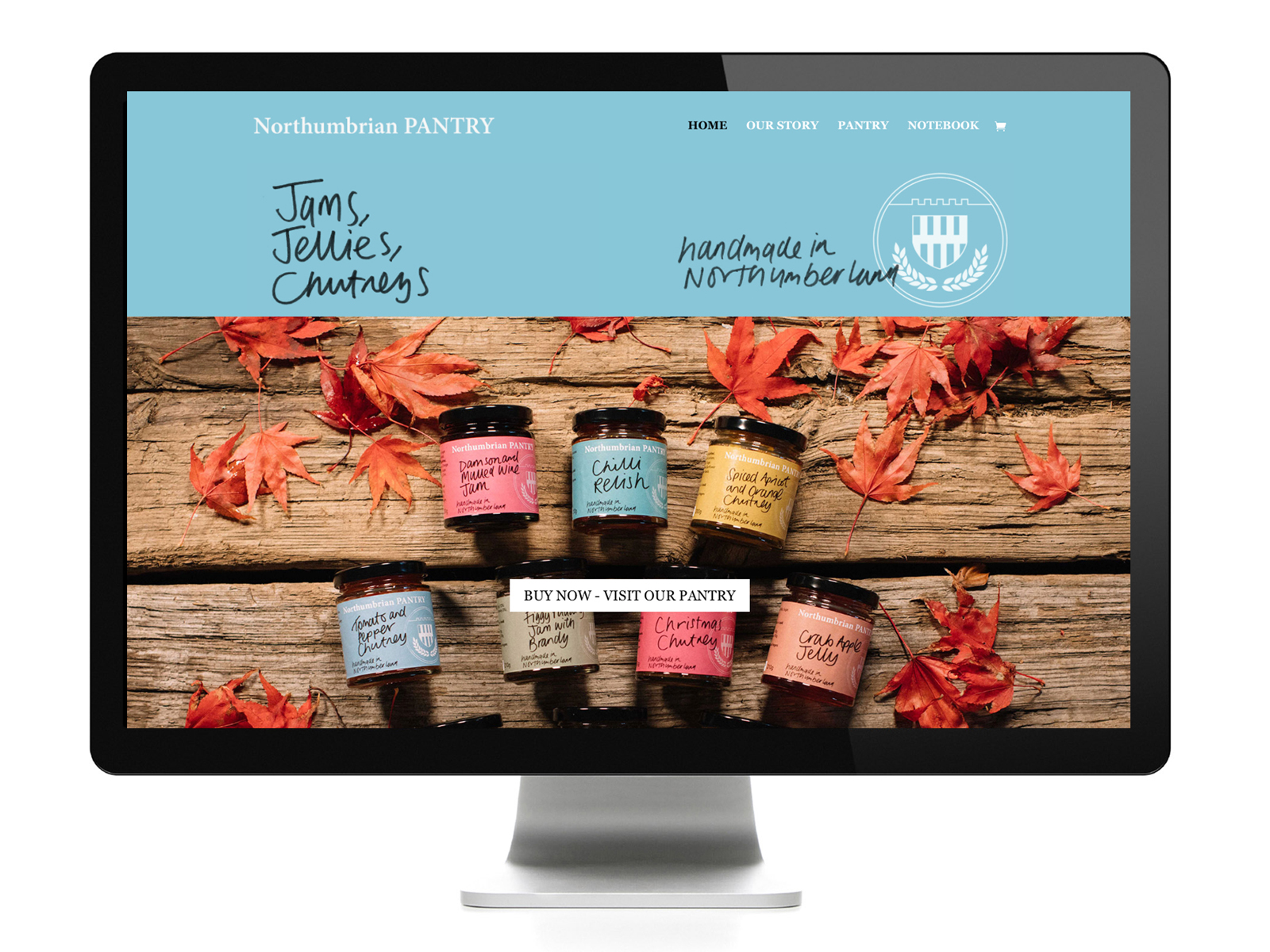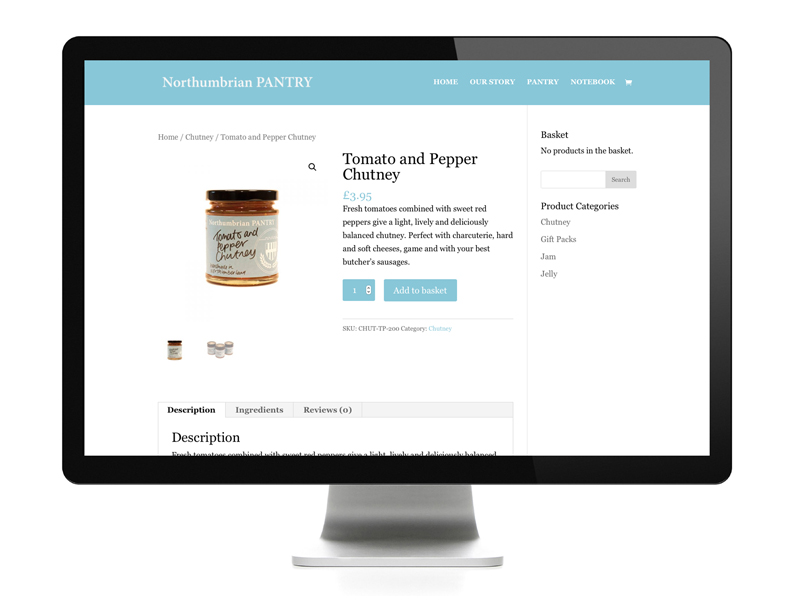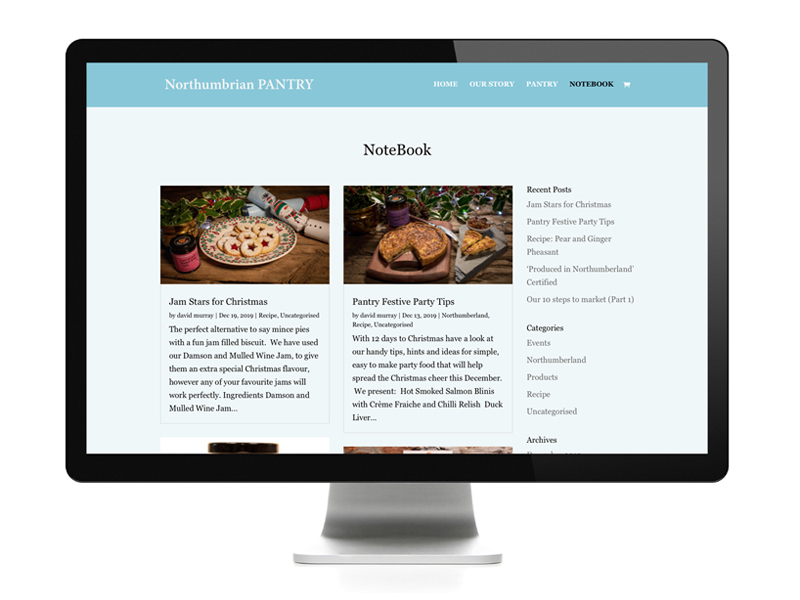 As part of our ongoing work with Northumbrian Pantry, we manage their content, digital marketing and social media activity. Instagram is the primary social media channel.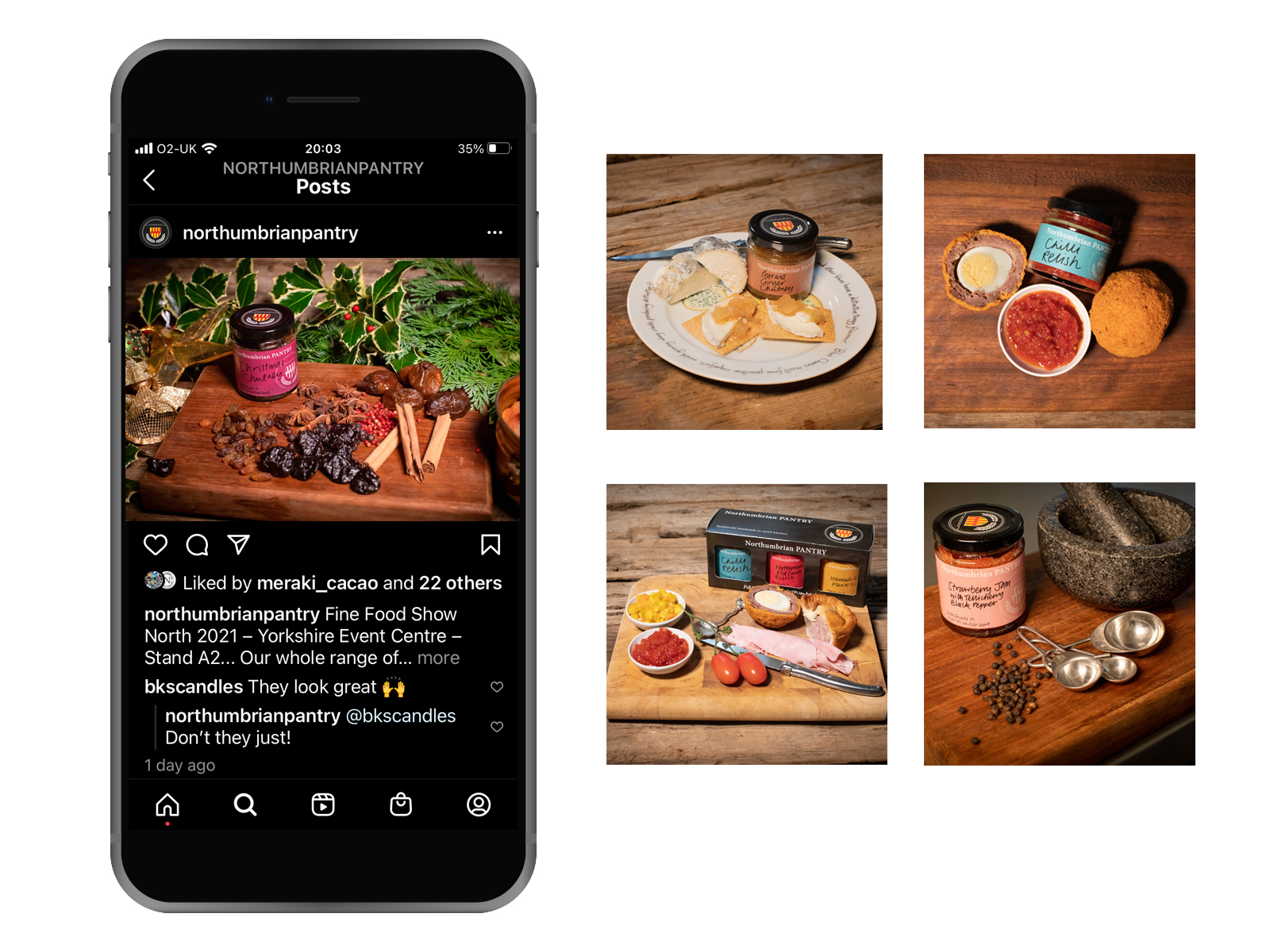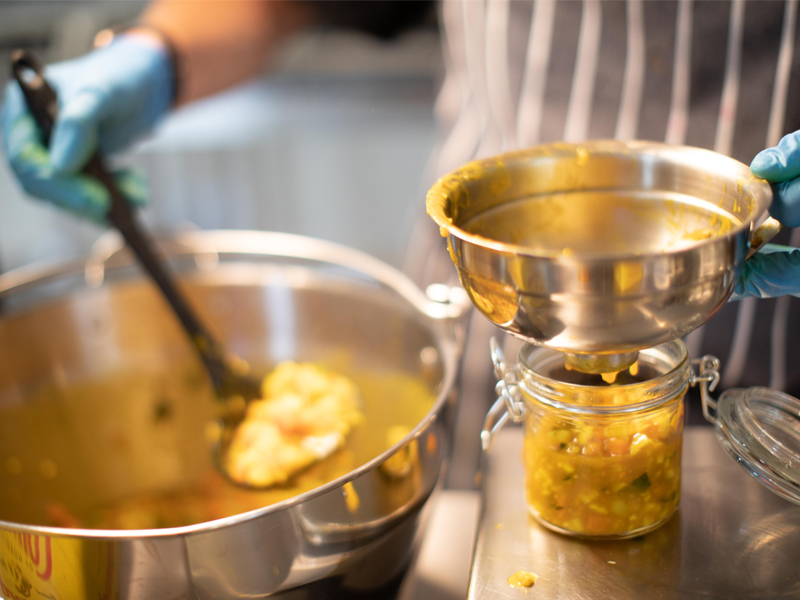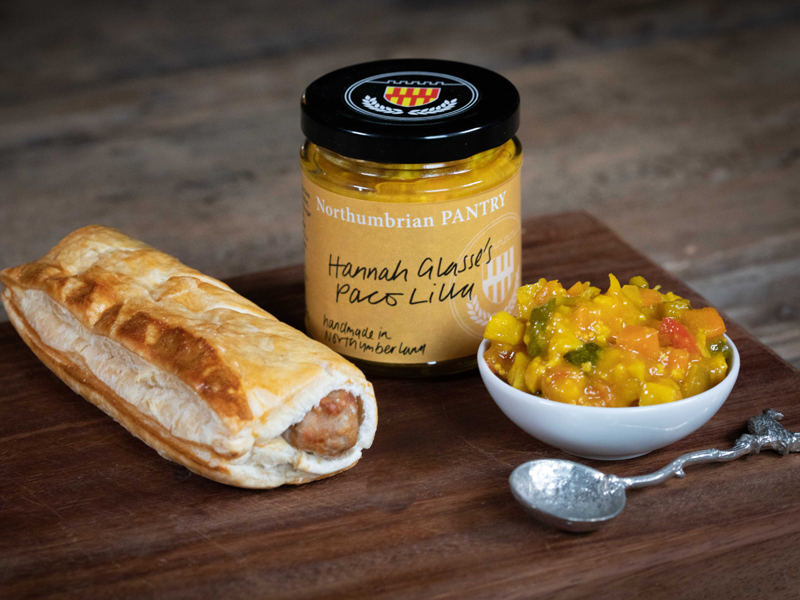 In the summer of 2021, we created a campaign to celebrate the 250th anniversary of Hannah Glasse. Northumbrian Pantry founder Alice is a direct descendant of Hannah, who inspired the Paco Lilla recipe. In 2021 Hannah Glasse's Paco Lilla was awarded a coveted Great Taste 2 Star Award.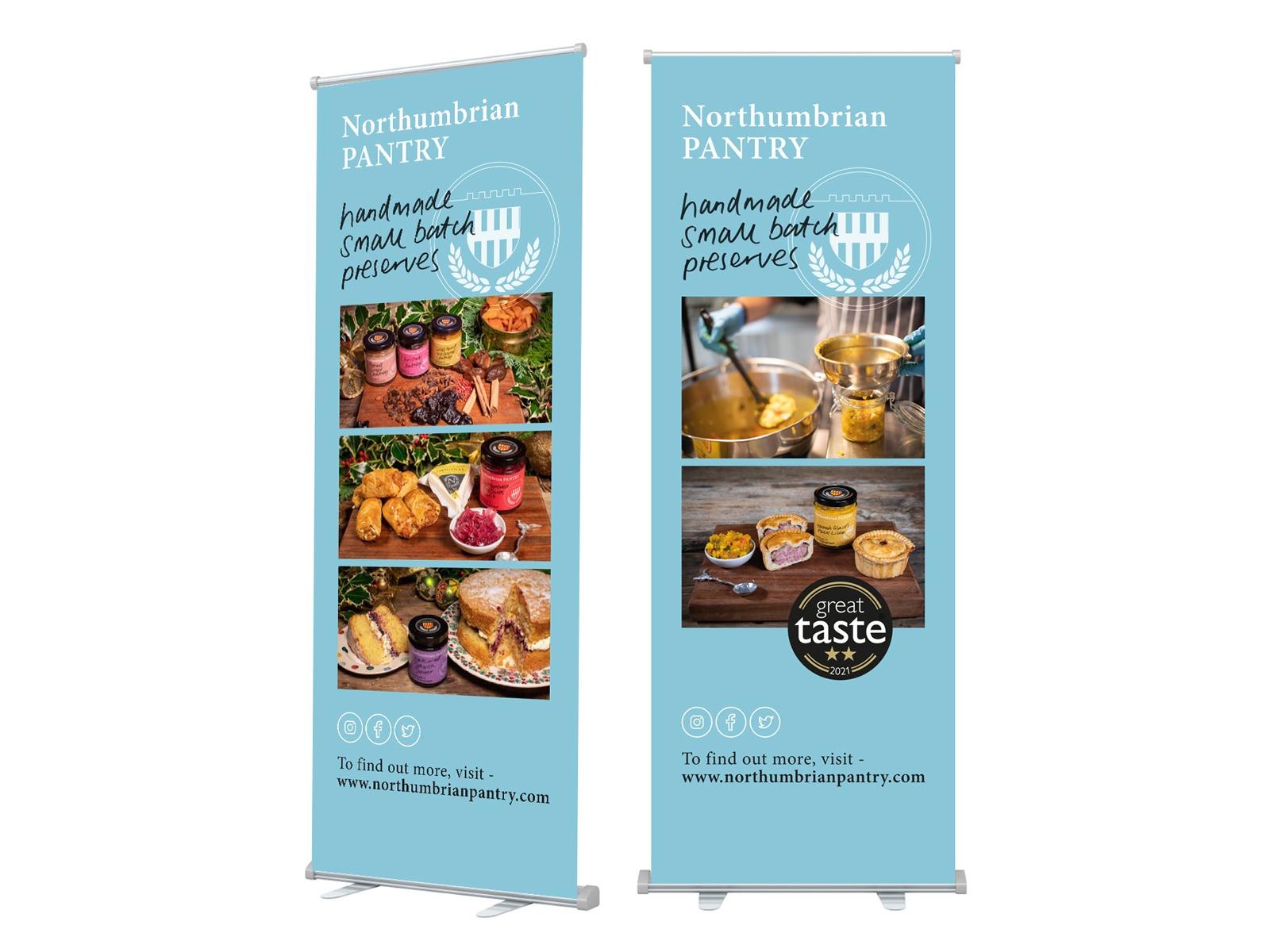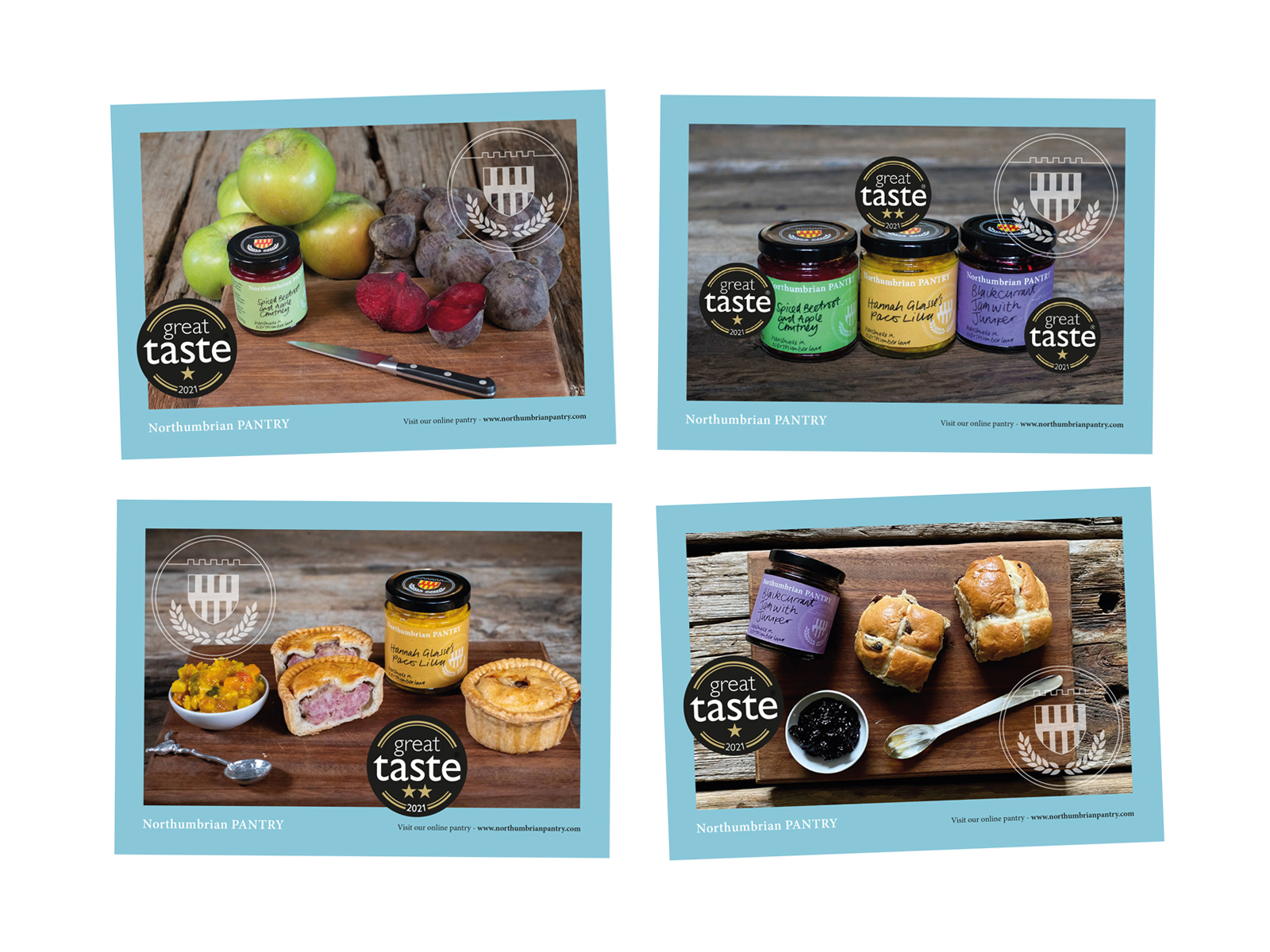 To celebrate success in the 2021 Great Taste Awards, Perro was asked to create marketing and promotional literature. Our work included pull-up banners to use at trade shows and events and a series of postcards.
What We Did: Naming, Identity, Brand Management, Marketing Literature, Packaging, Website Design / Development, Content / Digital Marketing, Social Media, Marketing Strategy and 1-2-1 Support.
Find out more about Northumbrian Pantry.
We're looking forward to hearing from you! We'd love to find out more about you and discuss how we can make a difference. Please fill in your details below.