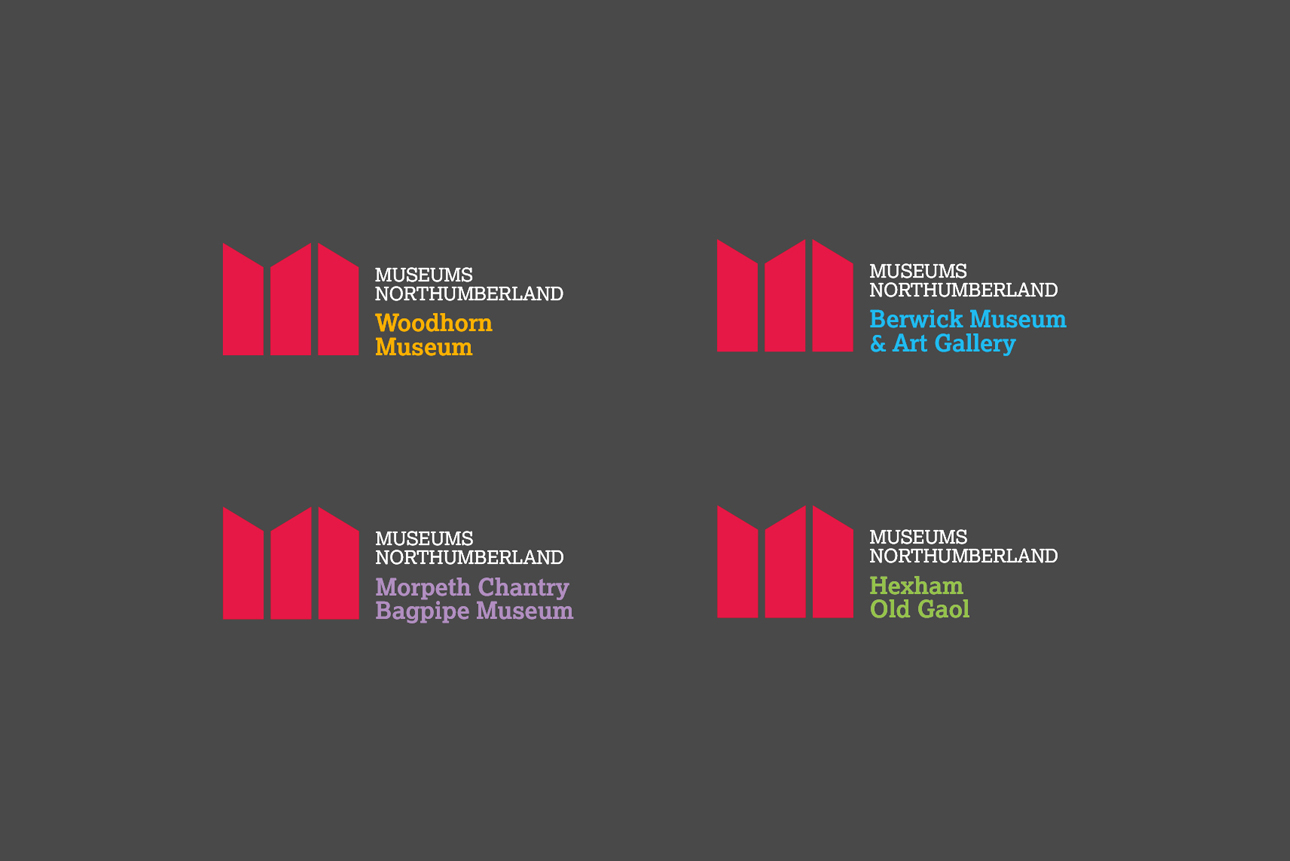 MUSEUMS NORTHUMBERLAND
Leisure & Tourism
Brand management to help to share Northumberland's stories…
Museums Northumberland operates four distinctly individual museums – Woodhorn Museum, Berwick Museum and Art Gallery, Hexham Old Gaol, and Morpeth Chantry Bagpipe Museum.
Each museum has a unique collection, including the Ashington Group (Pitmen Painters) Collection of paintings at Woodhorn, the Berwick Burrell Collection of fine art and porcelain, Hexham's Border Library Collection of music and recordings, and the WA Cocks Collection of bagpipes in Morpeth.
All of the museums are located in historic Grade 1 and Grade 2 listed properties.
Museums Northumberland also provides an exciting range of educational services and community outreach projects.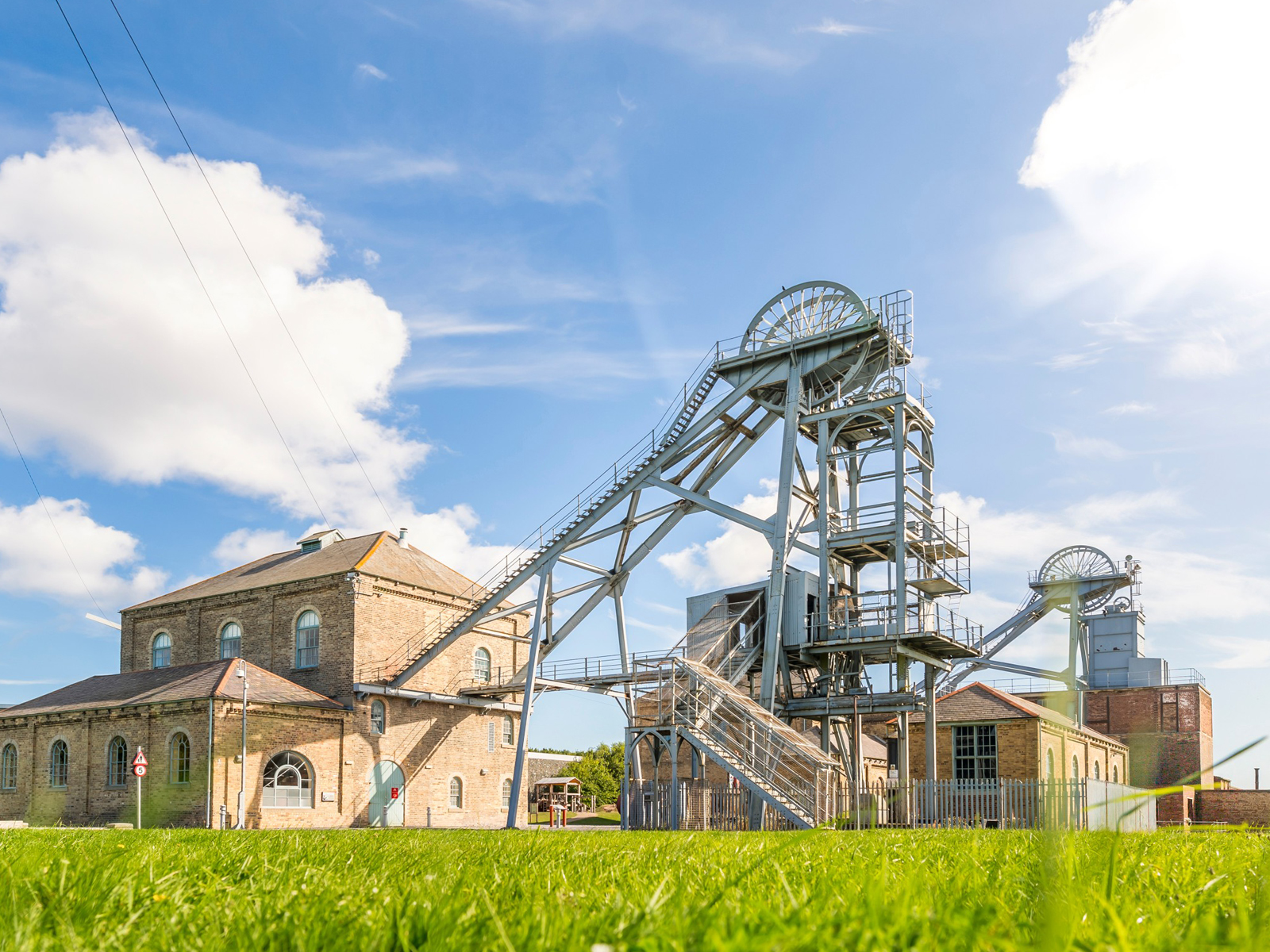 Initially, Perro devised a new brand architecture system and created new brand identities for each of the museums and community outreach projects.
A 'Brand and Communications Guideline and Toolkit' was written and produced. This document ensures the new identity is consistently communicated across a broad range of media by various internal and external personnel.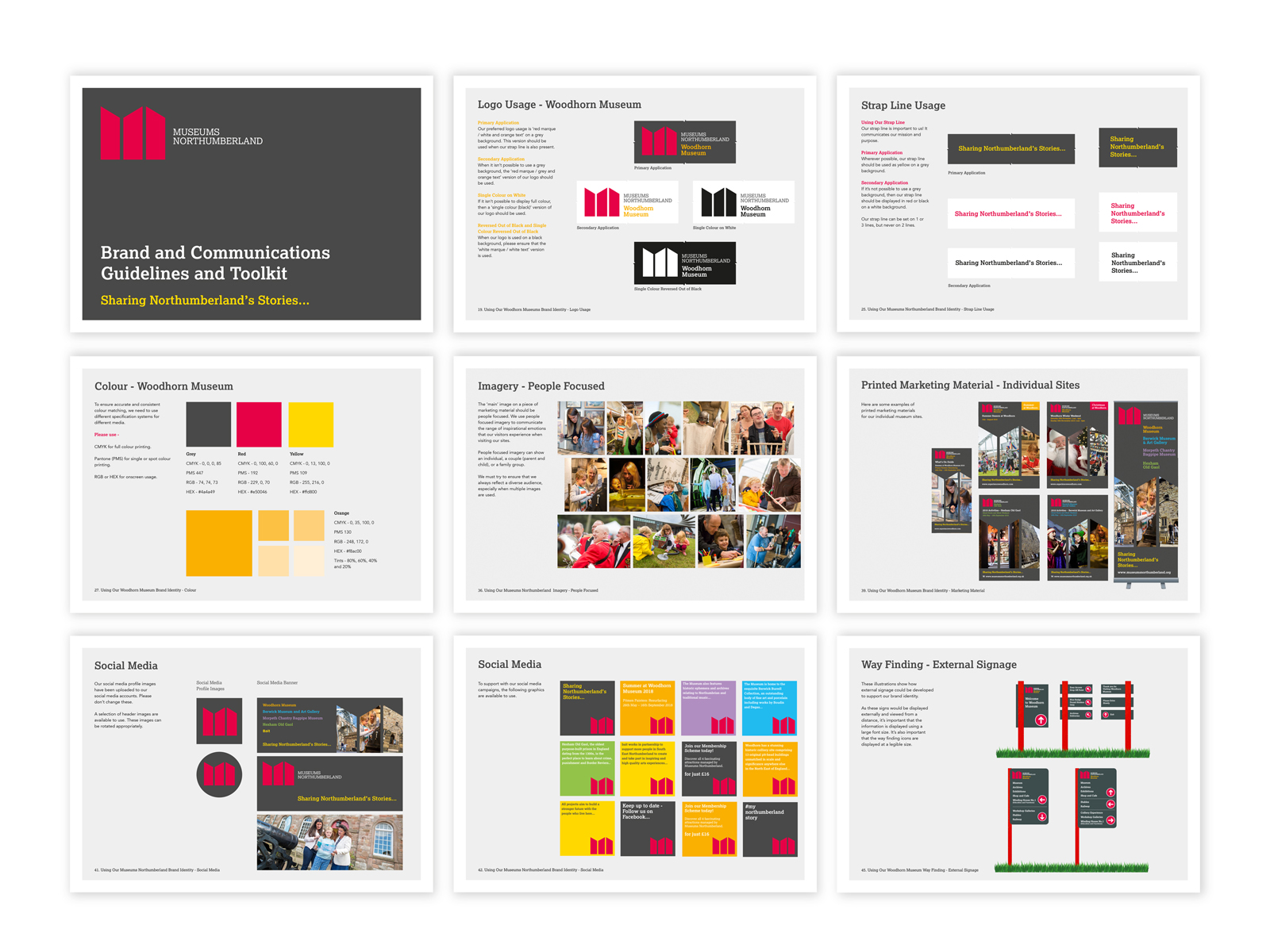 Brand imagery was sourced and selected to communicate Museum Northumberland's broad range of service offering and to celebrate Northumberland's rich history and vast diversity.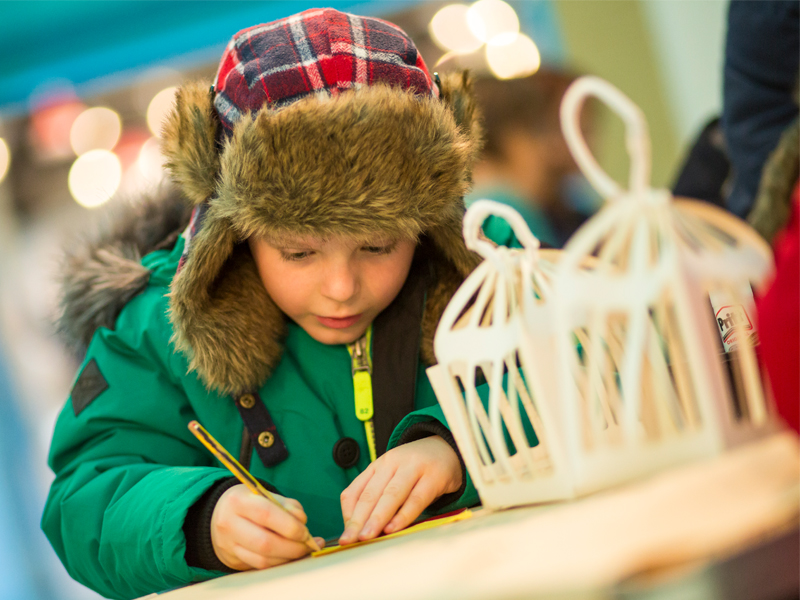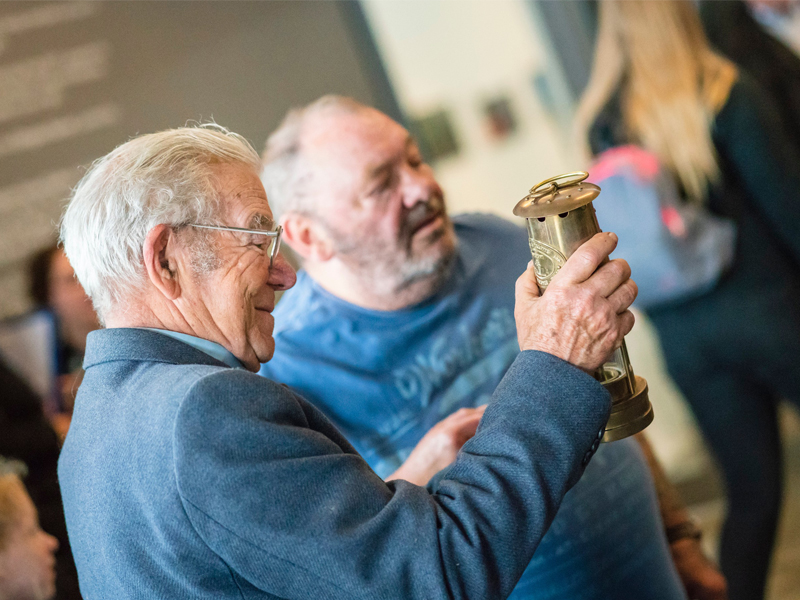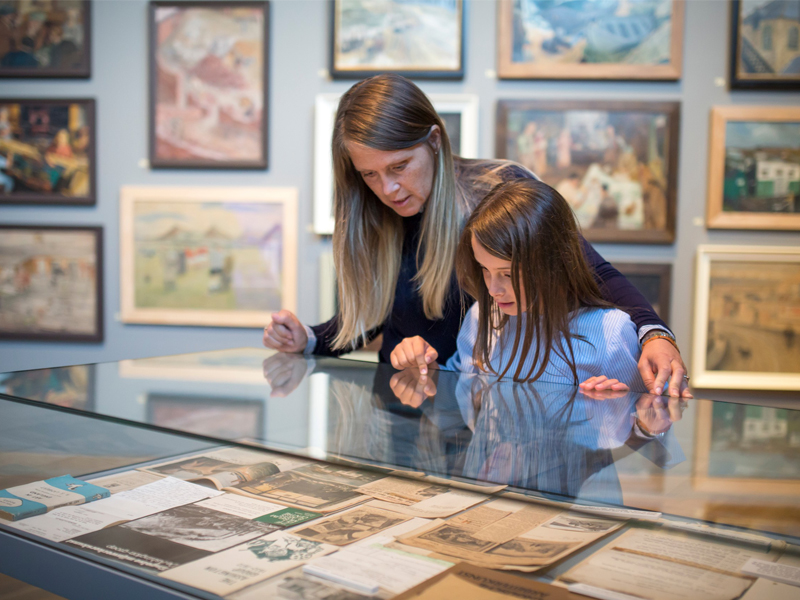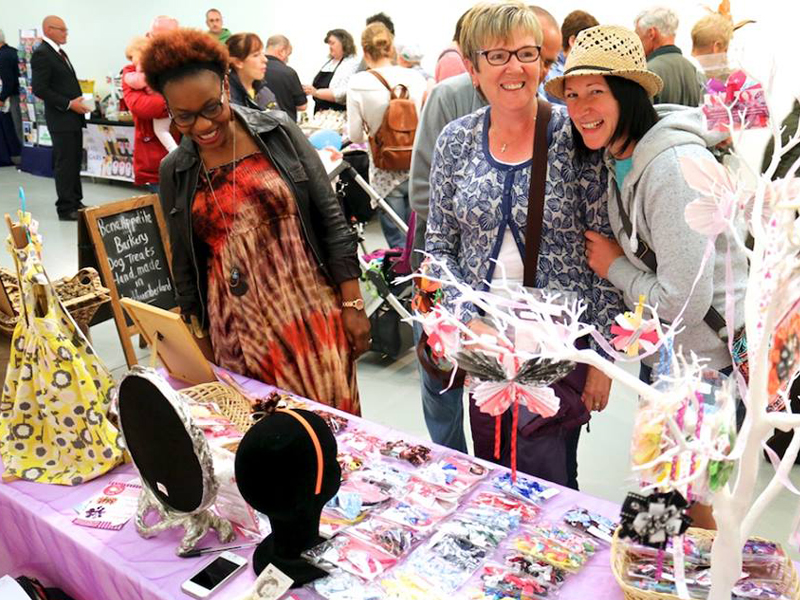 Perro has designed and produced the 'What's On Guide' marketing material for the last 3 summer and winter programmes for all 4 museum sites.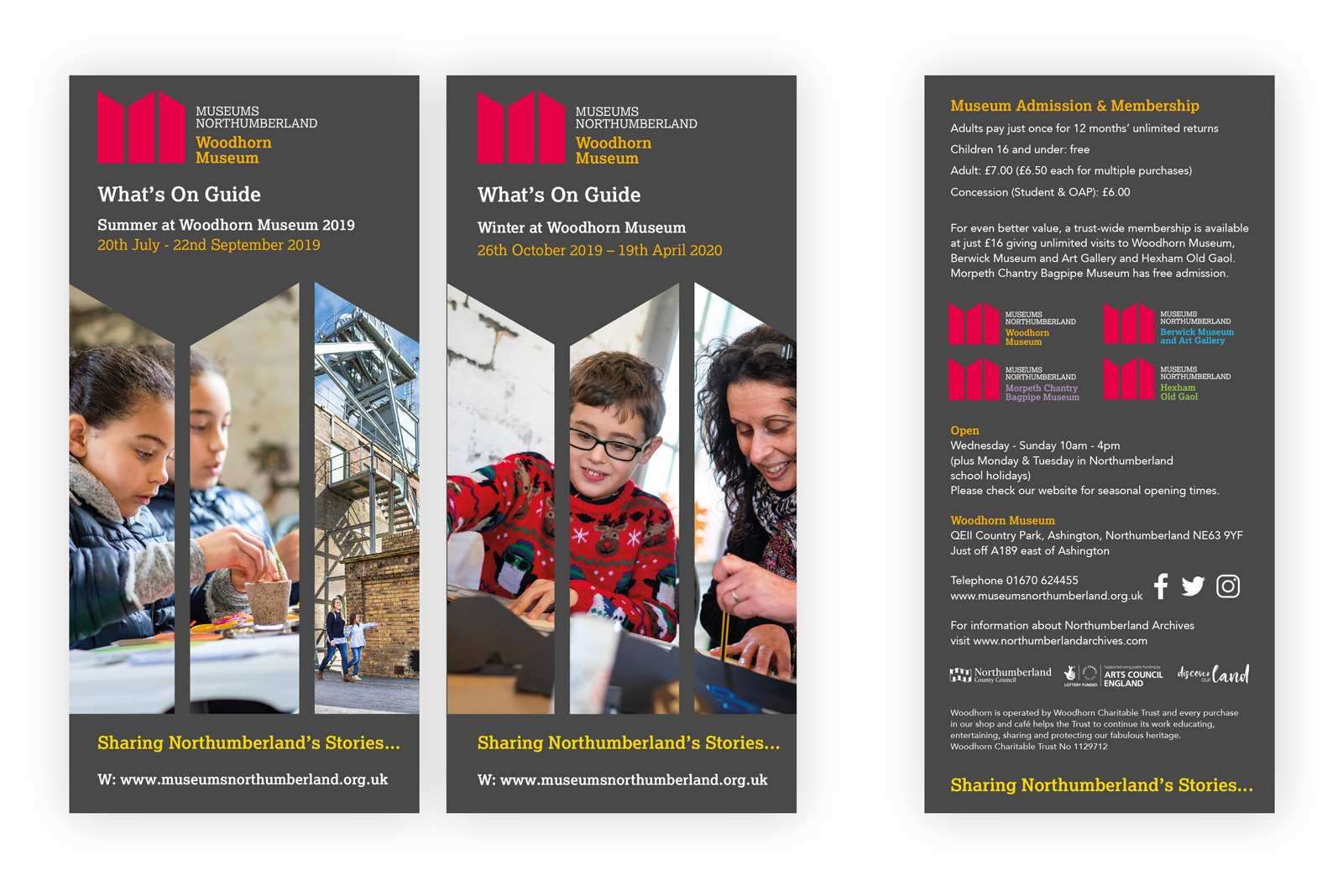 We've also delivered projects to market Venue and Conference Hire, special occasions such as weddings and schools outreach learning programmes.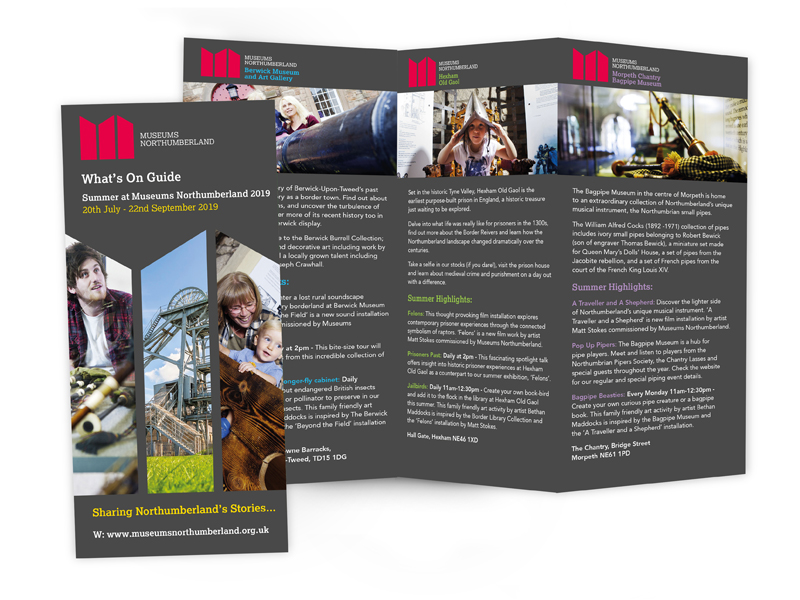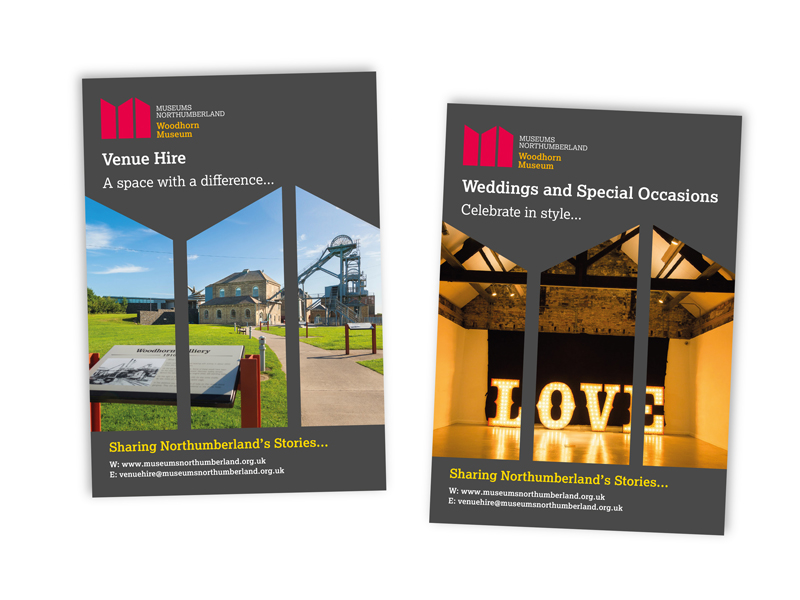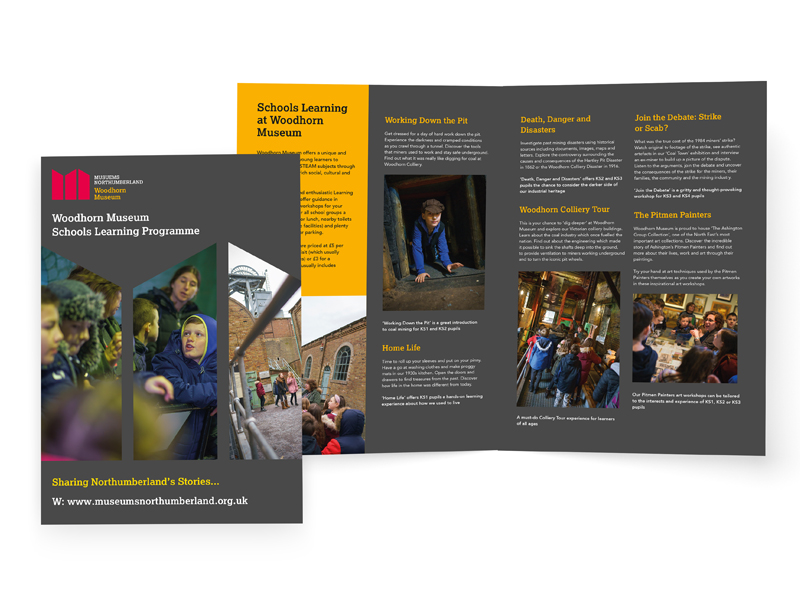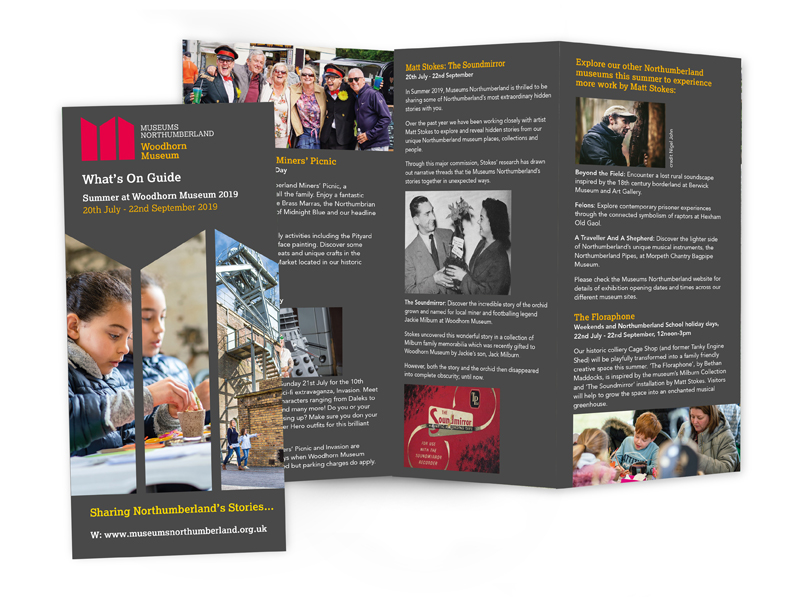 Museums Northumberland is the lead delivery partner on a community outreach project, Bait. The new brand architecture shows how Bait will now fall under the Museums Northumberland single brand identity structure. As part of the rebranding project, Perro developed literature to illustrate how the identity could be successfully applied.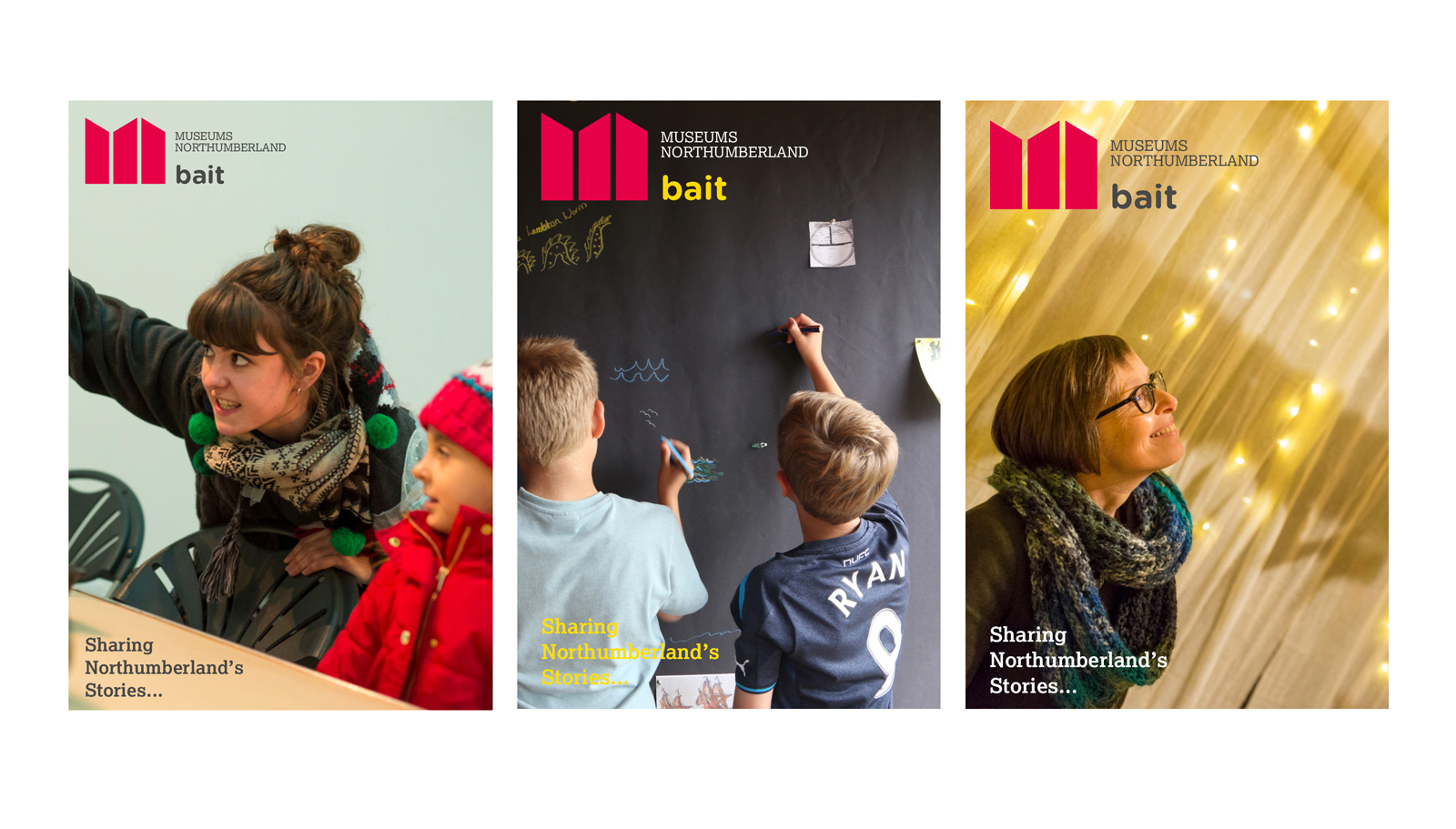 Several large format banners, boards and signs were created to communicate various key messages. The example shown here promotes the four sites annual membership scheme.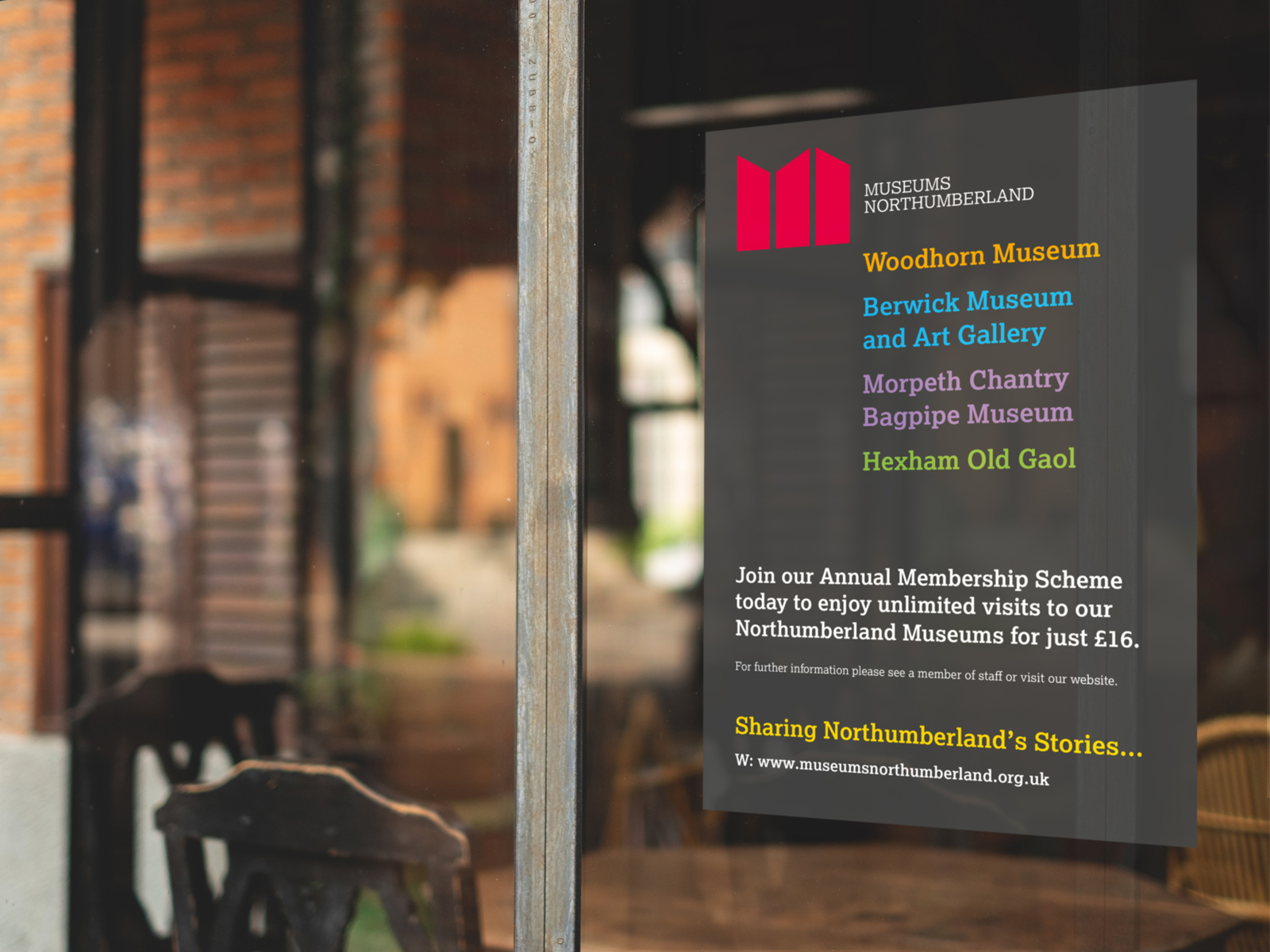 As well as applying the new identity structure throughout social media channels and profile pages, Perro also designed graphics to support with communicating both exciting facts and key marketing messages through social media.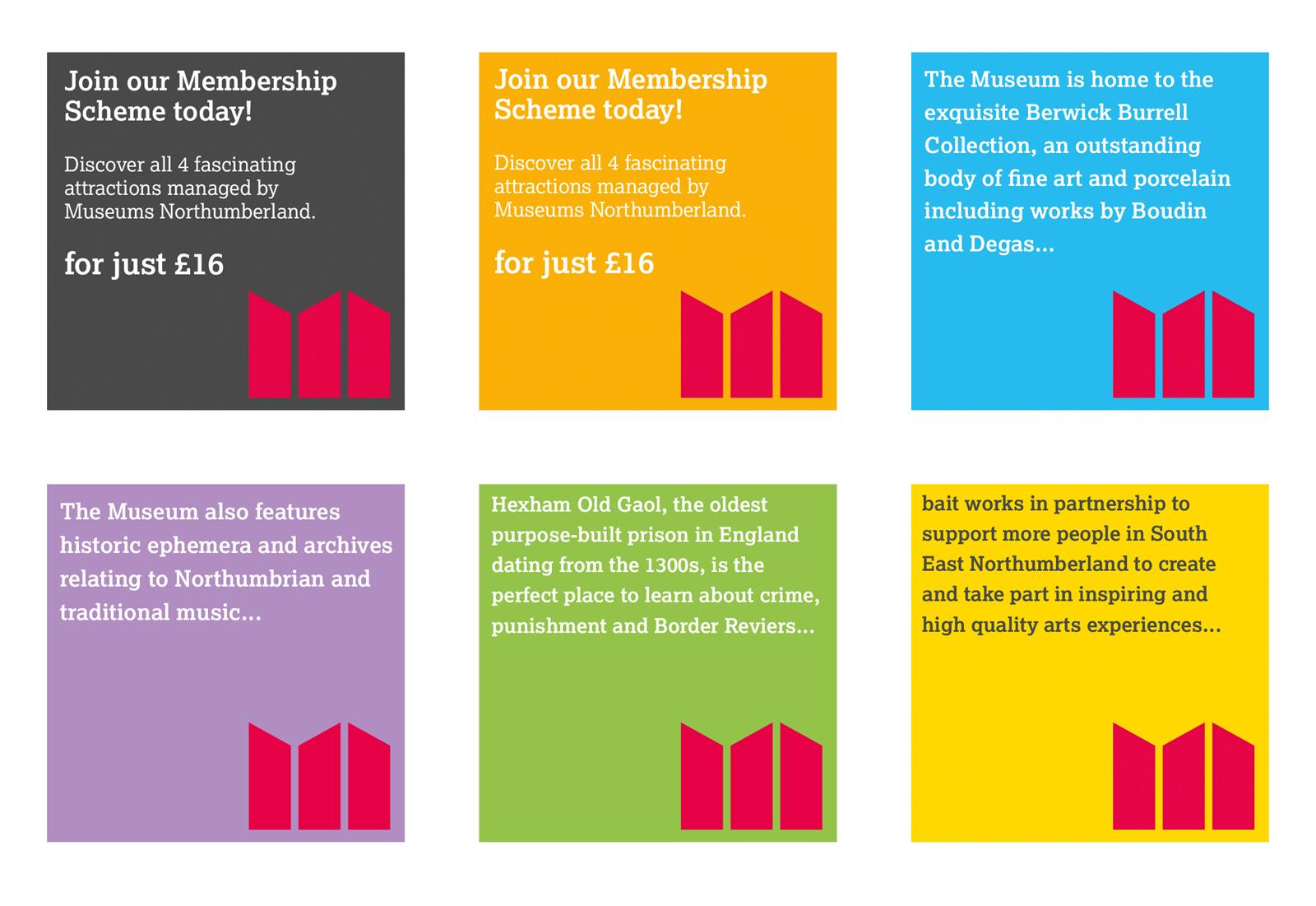 Perro also demonstrated how the new brand identity could be applied to signage and wayfinding systems. A series of icons, site maps and directional signage was designed.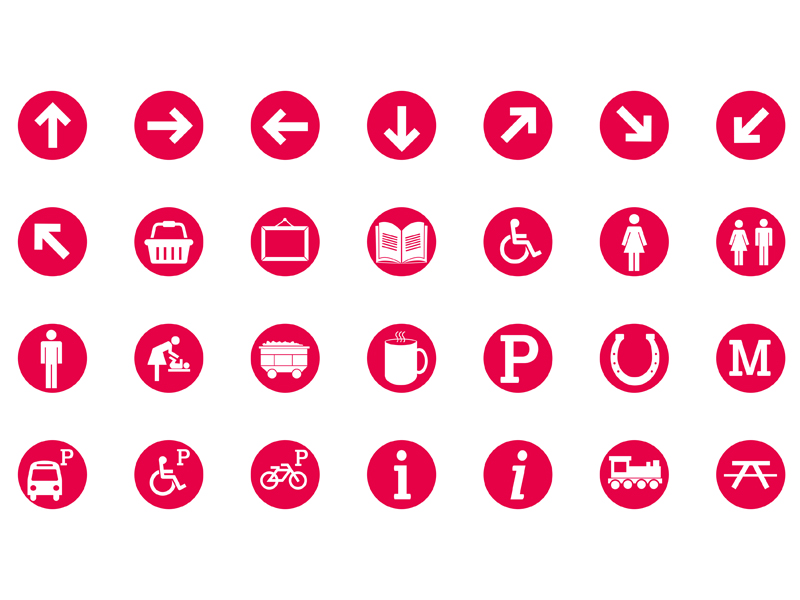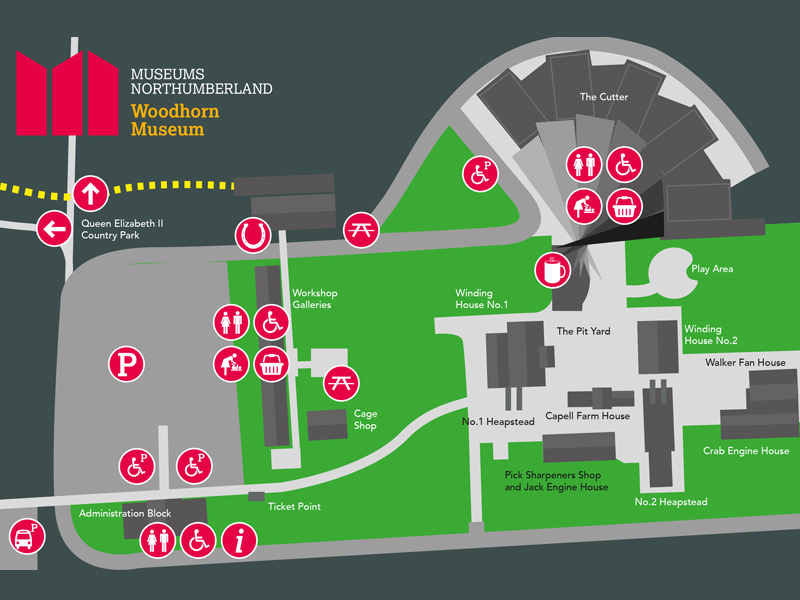 What We Did: Naming, Identity, Rebranding, Brand Management, Marketing Literature, Exhibitions, Advertising, Website Design / Development, Content / Digital Marketing, Social Media and Marketing Strategy
Find out more about Museums Northumberland.
We're looking forward to hearing from you! We'd love to find out more about you and discuss how we can make a difference. Please fill in your details below.