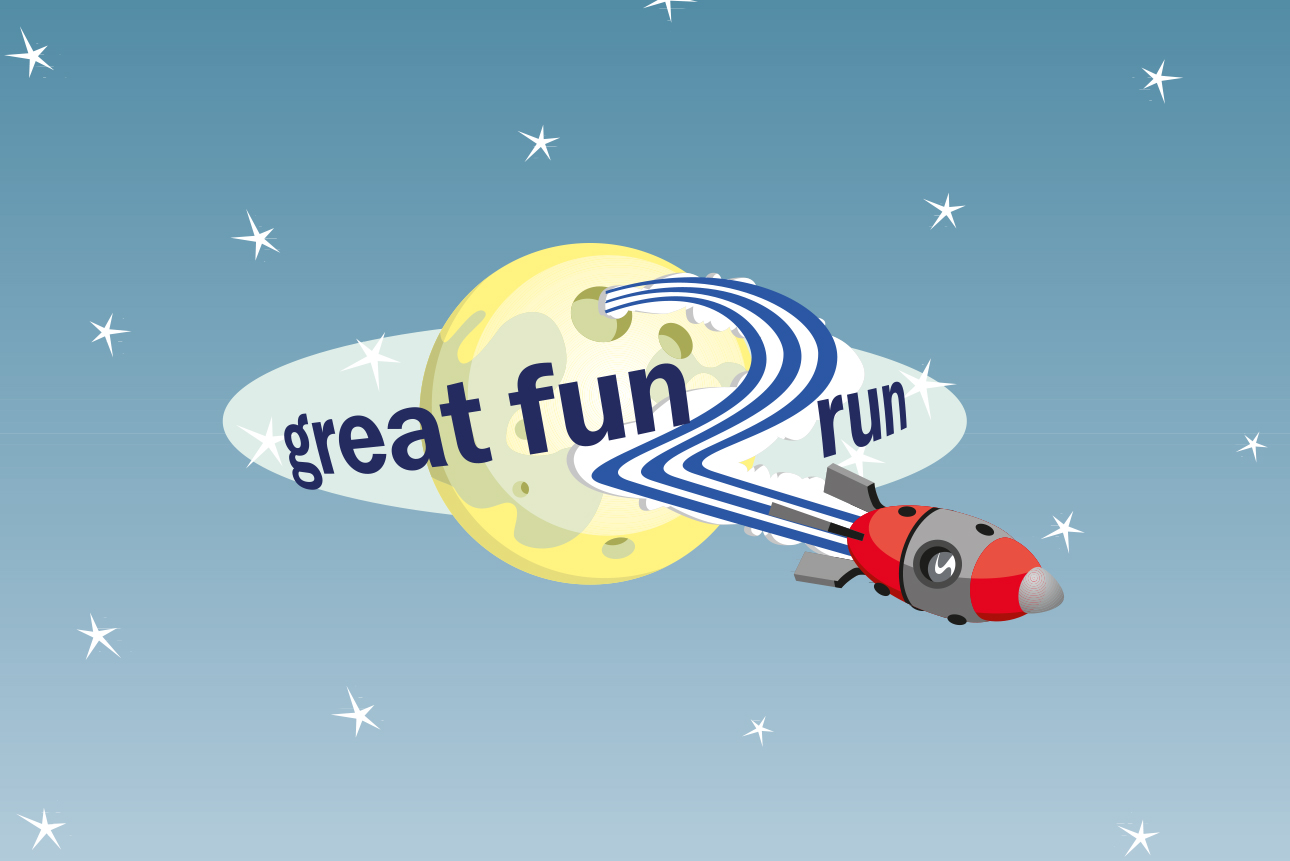 5, 4, 3, 2, 1, Blast Off…
Great Fun 2 Run is an events and activity program aimed at young children.
The program is designed to increase children's levels of physical activity and knowledge and understanding on how to achieve a healthy balanced diet.
The ultimate aim is to improve performance at school, increase vitality and sense of well being and improve self-esteem.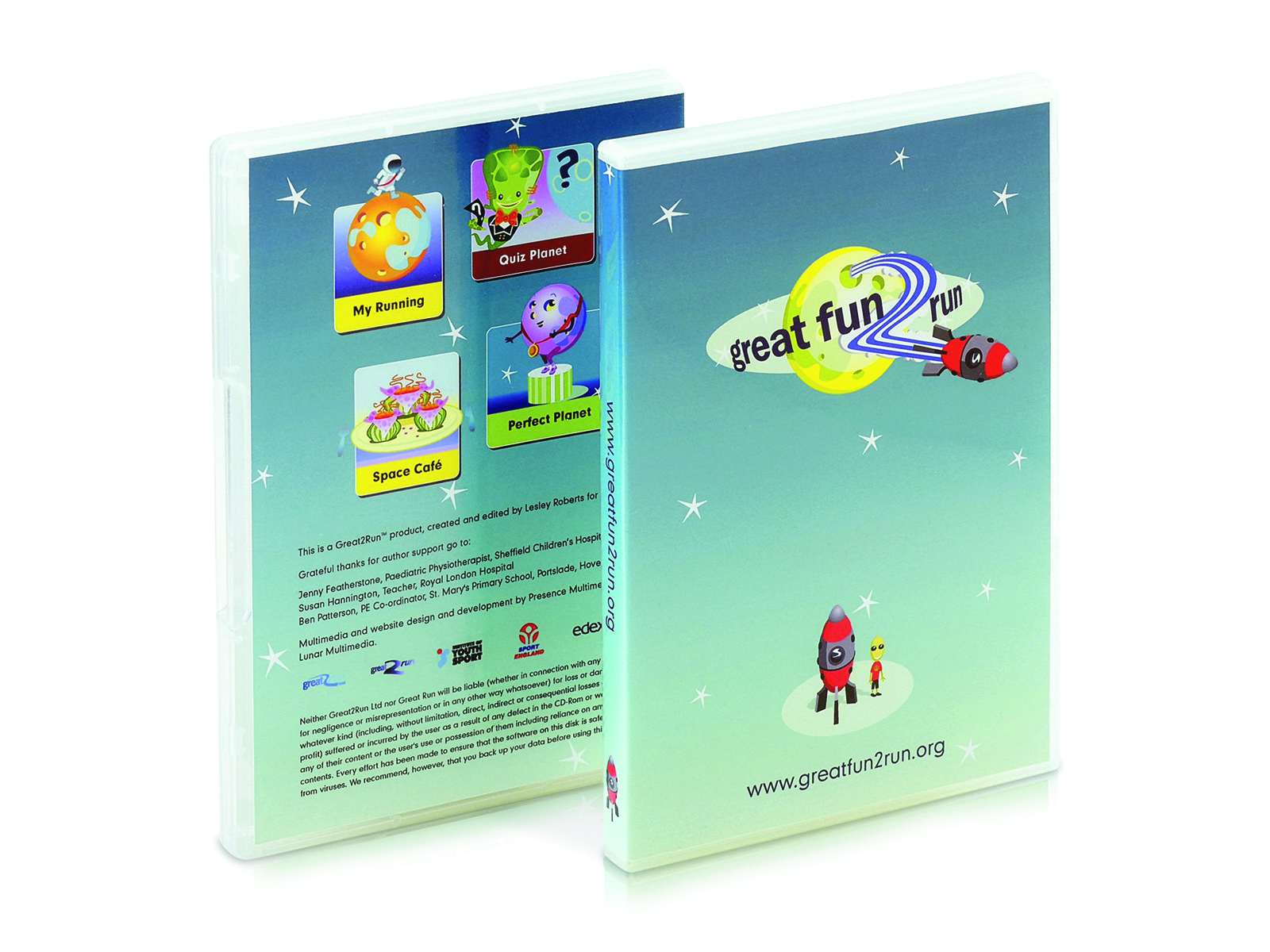 Perro created the brand identity for the Great Fun 2 Run programme. As well as logo, colour and font palette, a series of fresh and fun illustration were also created. Initially, the new identity was applied to product packaging. Fun and friendly merchandise to engage with the youthful audience were also created.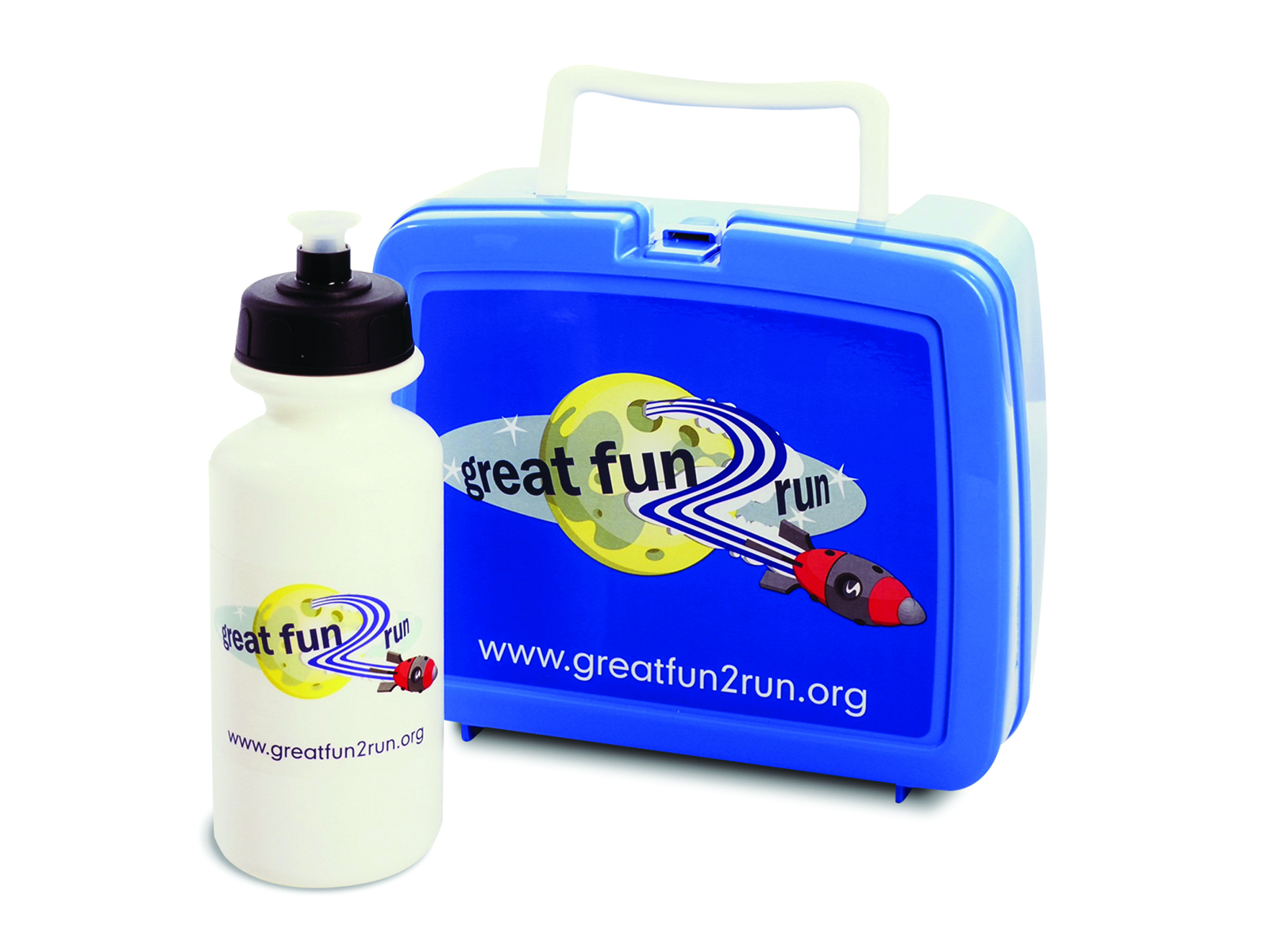 Perro was also asked to create a series of campaigns to increase engagement throughout participating schools. An Activity Planner with relevant stickers was designed and produced. A series of postcards was also created.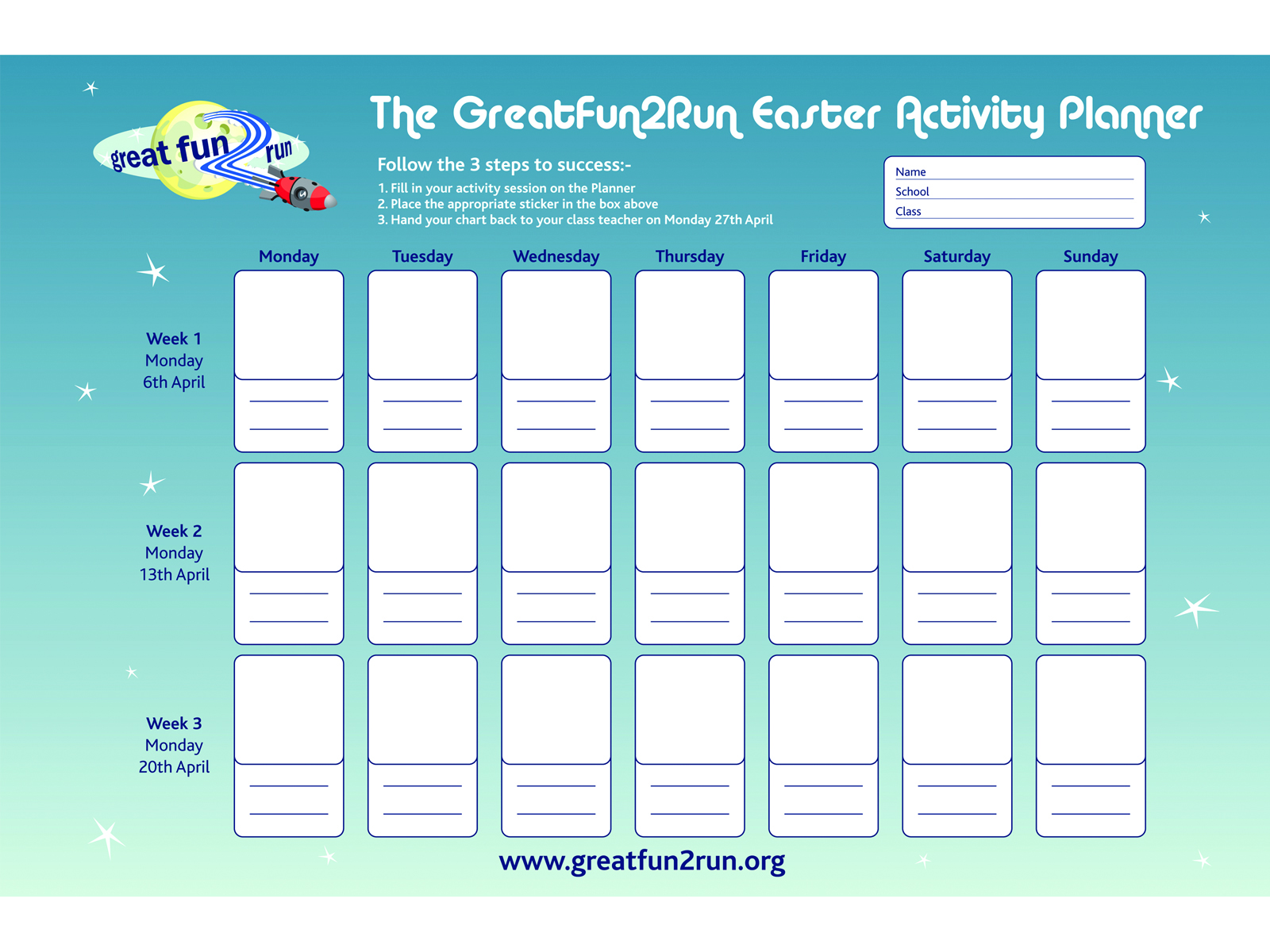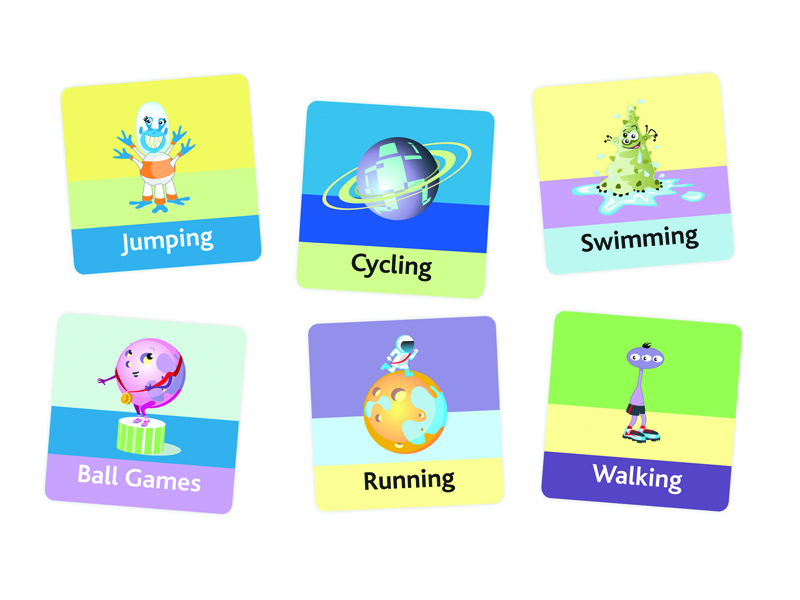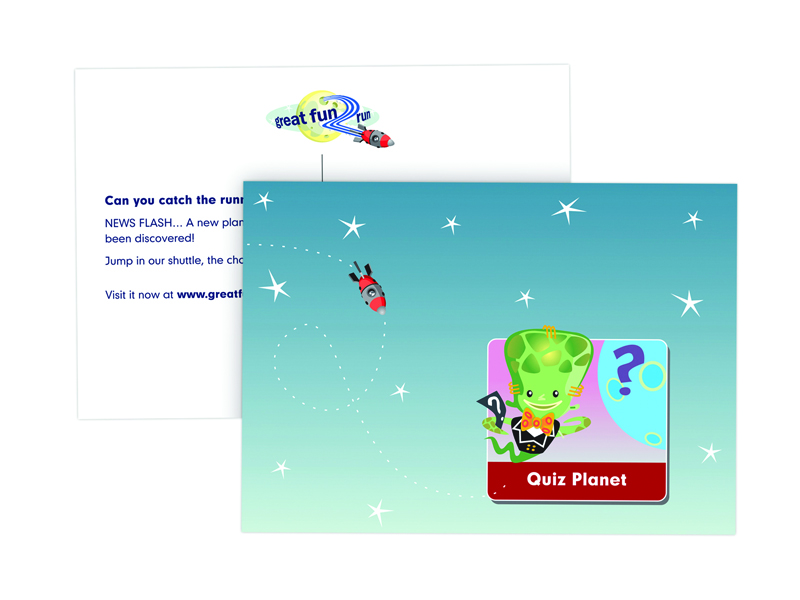 To support the Great Fun 2 Run project throughout the UK at exhibitions and events, the brand identity was applied to large room height backdrops.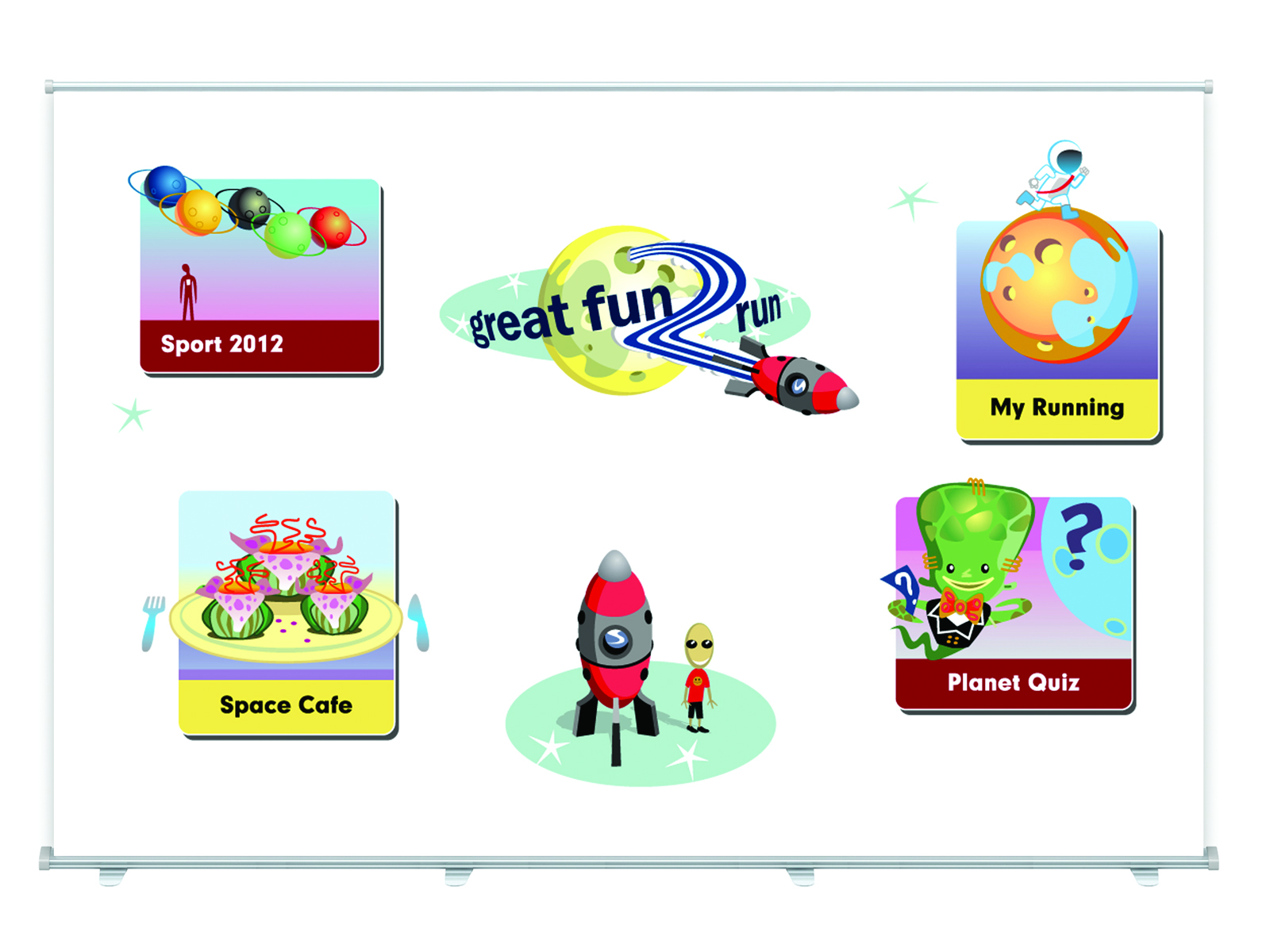 What We Did: Identity, Marketing Literature, Packaging, Exhibitions and Advertising.
We're looking forward to hearing from you! We'd love to find out more about you and discuss how we can make a difference. Please fill in your details below.