Since January 2018, we've been working with registered charity Projects4Change.
Projects4Change work within local communities and in partnership with other organisations to create youth work projects which help young people develop and flourish into adulthood. They address the needs, voice and rights of young people. Their mission is to maximise young people's potential by supporting them to ensure positive outcomes and a brighter future.
To support its launch, Perro created their brand identity and website. We also provided some digital marketing training and consultancy.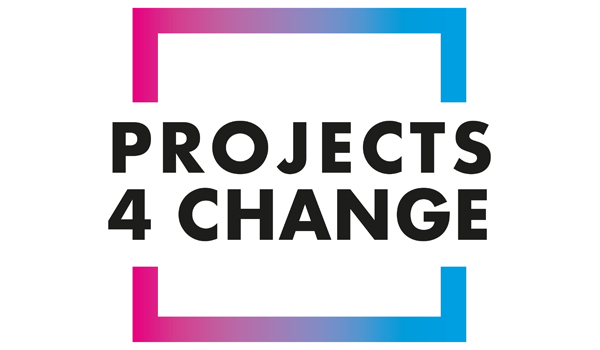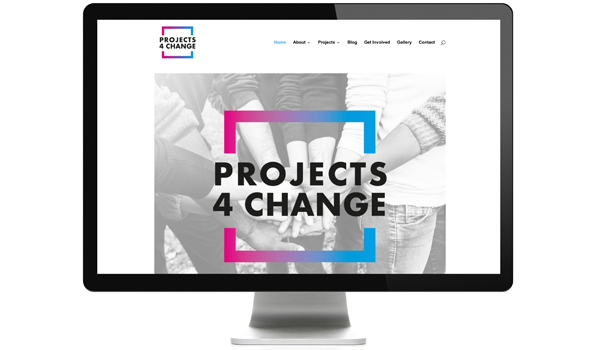 Since launching, Projects4Change has developed its Management Committee and a team of volunteers who've helped deliver some fantastic live changing projects. These projects include Change Maker Volunteers, The Cowgate Project, and Bringing Back Betty's Hut. Click here to find out more about Projects4Change's fantastic work.
To celebrate the overall impact that the charity has made, Perro was asked to design their first Annual Review document.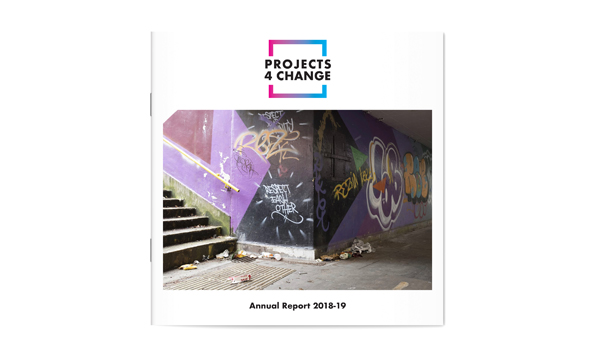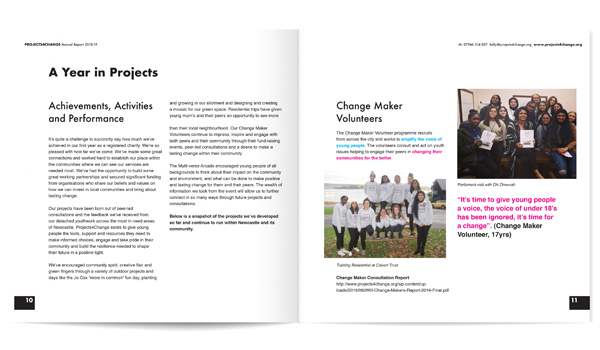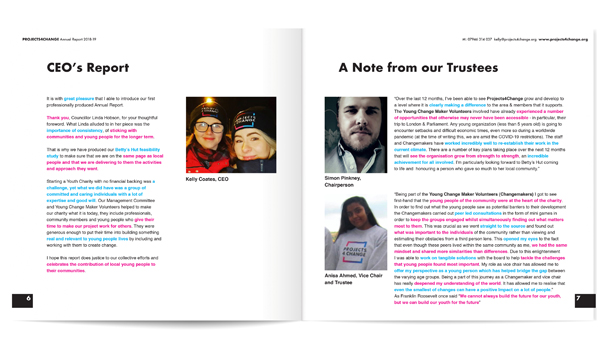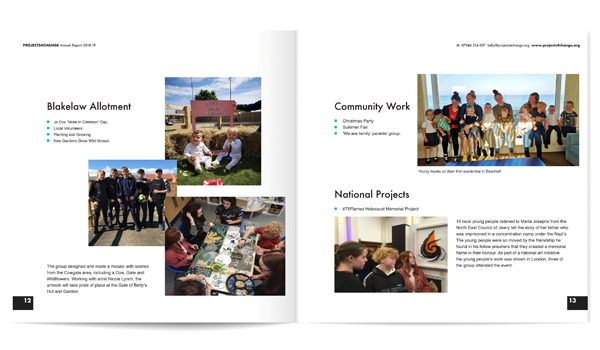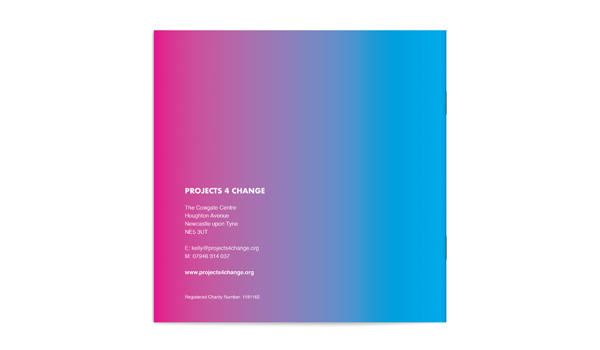 The overall style of the document is 'fresh' and 'colourful'. The 'youthful rawness' from the brand identity is carried through the design. The typographic approach and layout are intended to increase legibility and make reading easy.
The report features a Foreword from Councillor Linda Hobson, as well as a Report from CEO Kelly Coates, Overall Objectives and Financial Details. The 'scrapbook style' 'A Year in Projects' section communicates the real impact that the charity has made.
We're looking forward to supporting Projects4Change in the future.