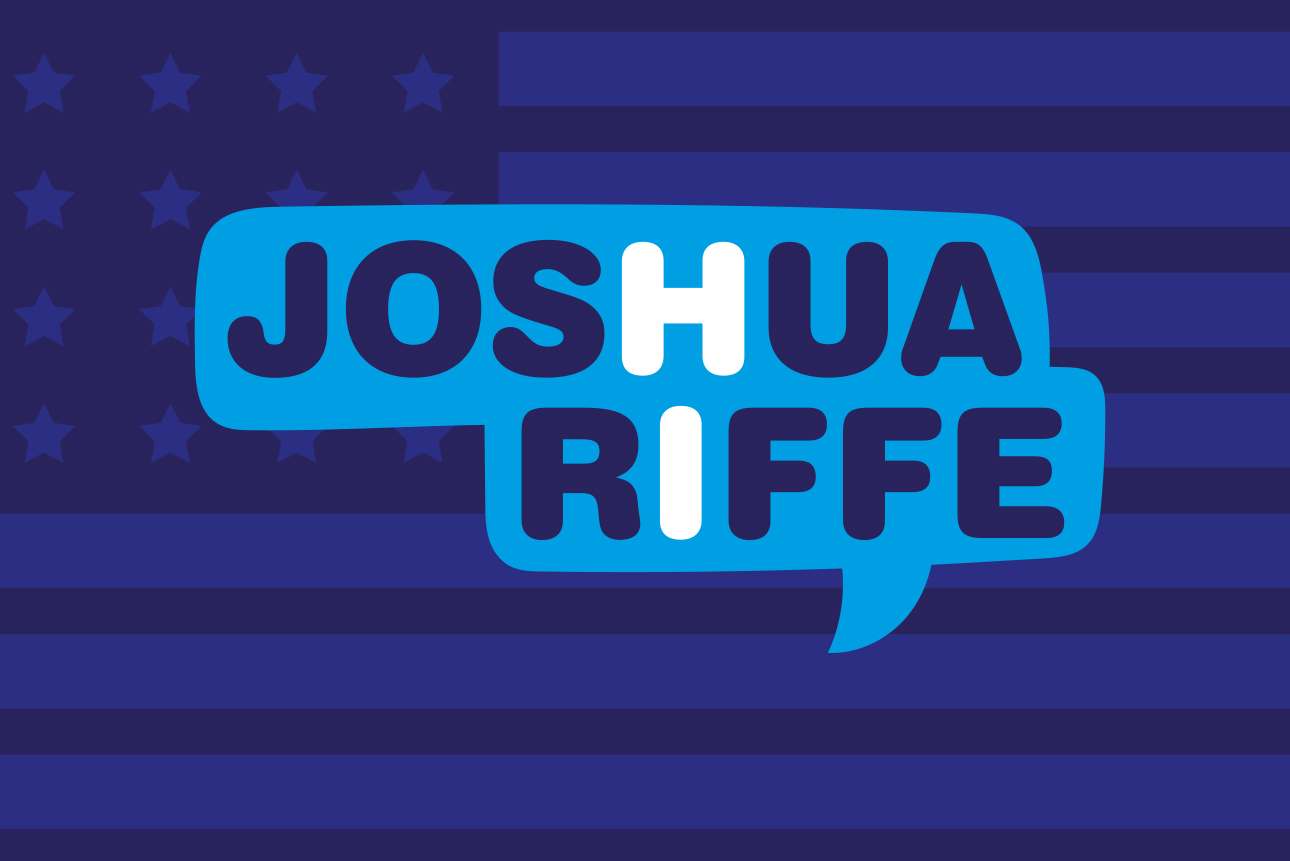 JOSHUA RIFFE
Business to Business
Helping businesses and individuals have the best year of their lives…
Joshua Riffe, Chief Fun Officer at Funancial Services is a speaker, trainer and a coach. Josh helps businesses and individuals have the best year of their lives…
As well as working with individuals and corporate clients, Josh frequently delivers his 'Procrastinators Wanted' keynote seminar and his 'Total Focus' workshop.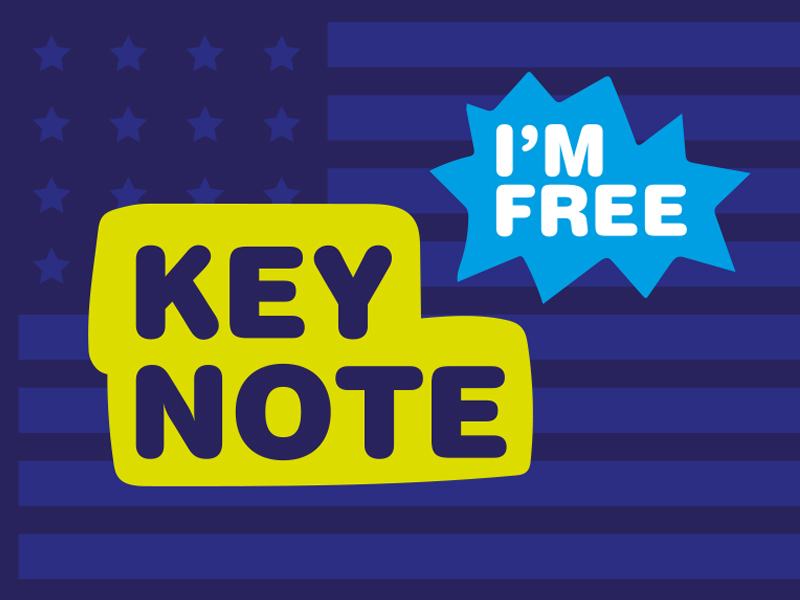 Initially, Perro was asked to create a new identity for Joshua Riffe. To communicate Josh's energetic personality, the logo highlights two letters to playfully communicate 'Hi". The identity also pays homage to Josh's homeland by using a version of the USA flag in the background. The identity was then further developed to include icons for each service offering.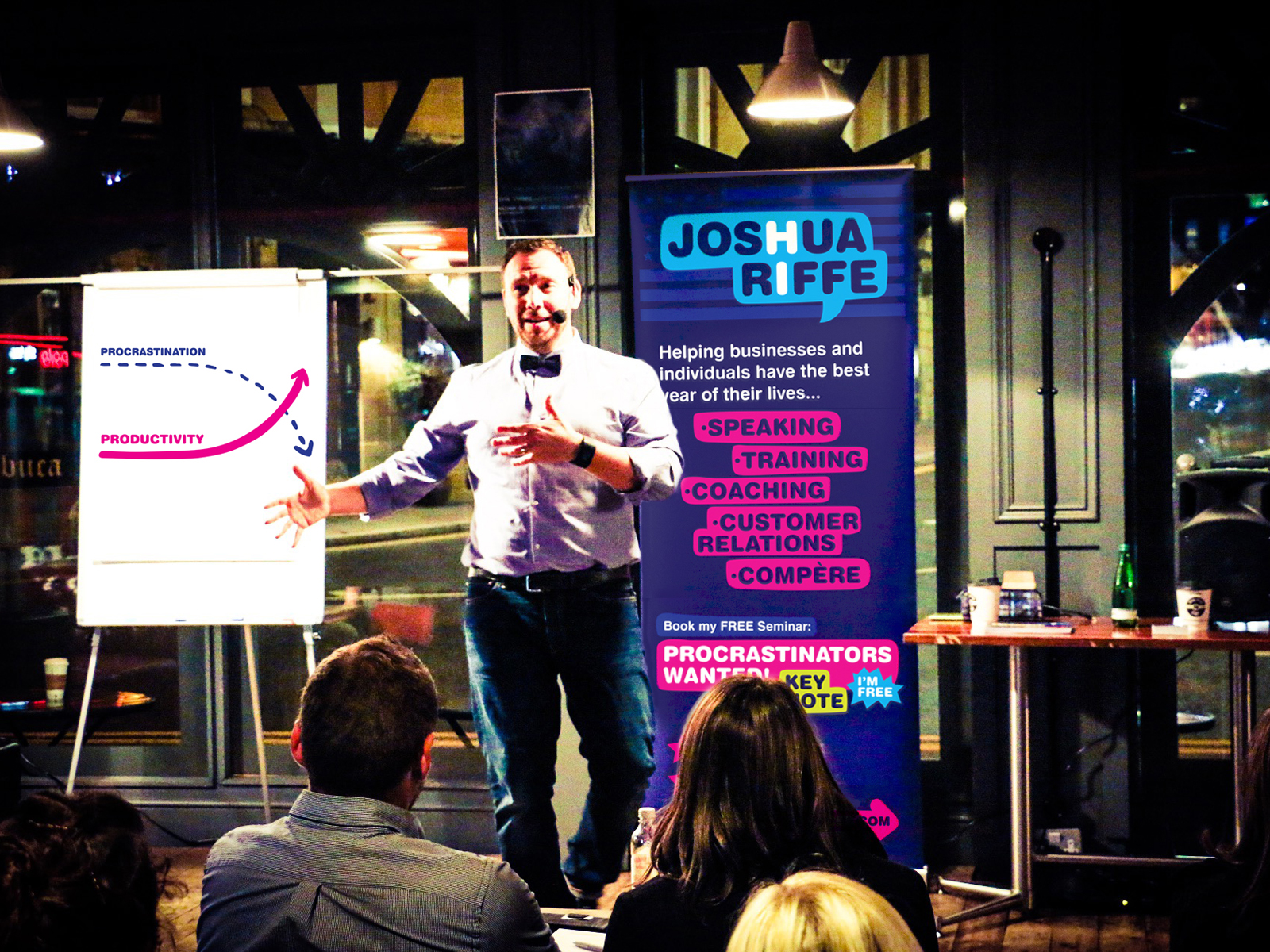 Presentation material was also developed to support Josh when delivering live events. Perro ensured that the brand identity was consistently applied across the various application.
Marketing material including business cards, invitations and comment/feedback cards were also designed and produced.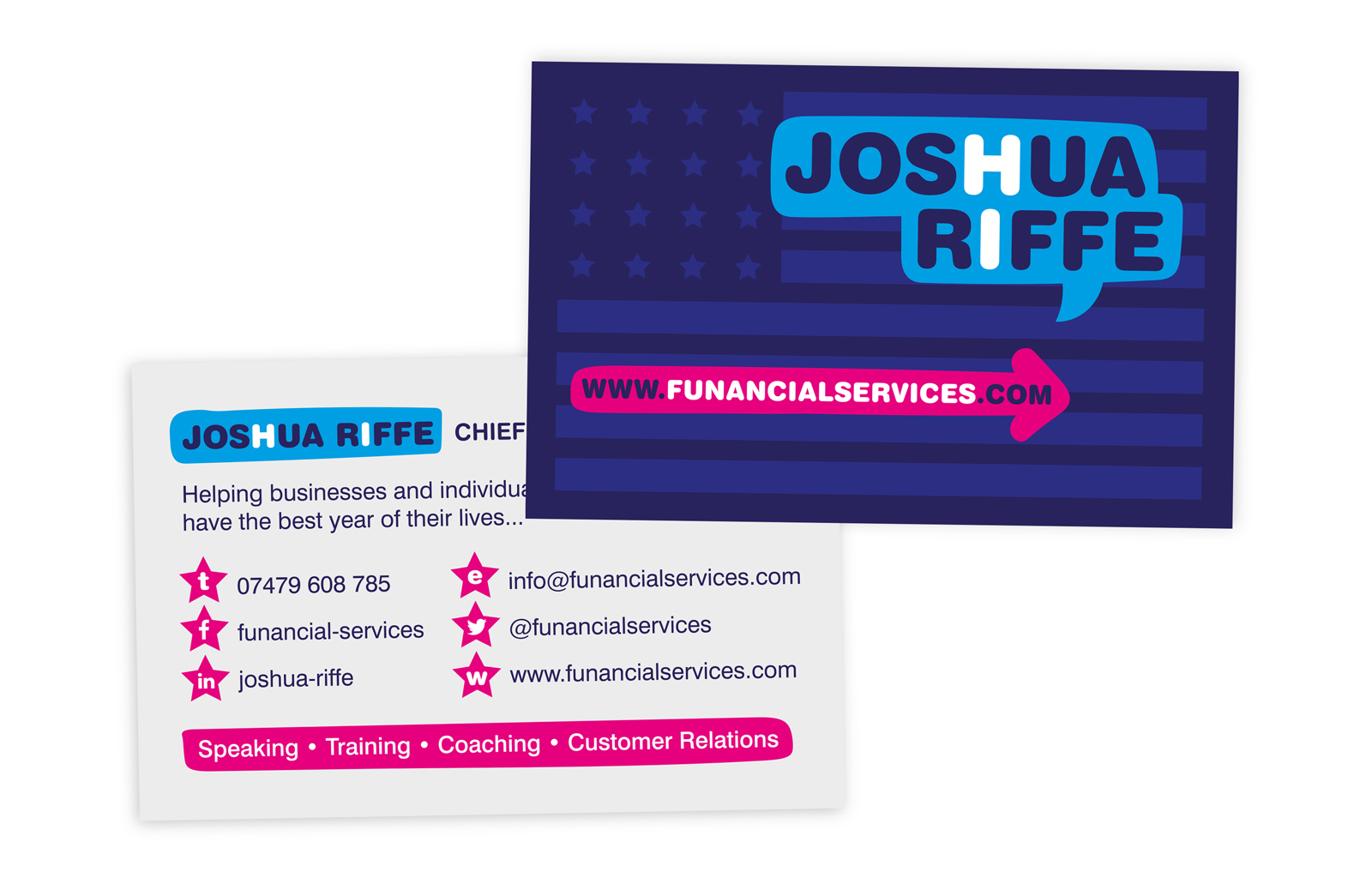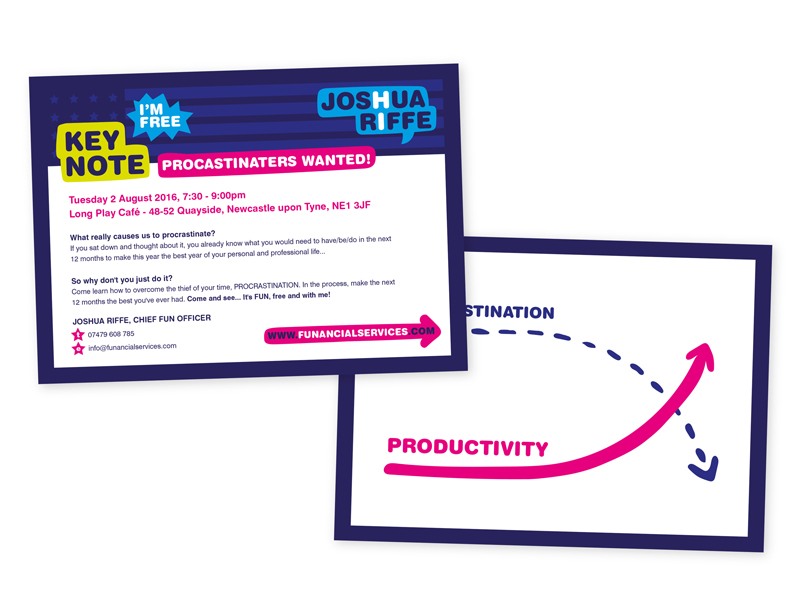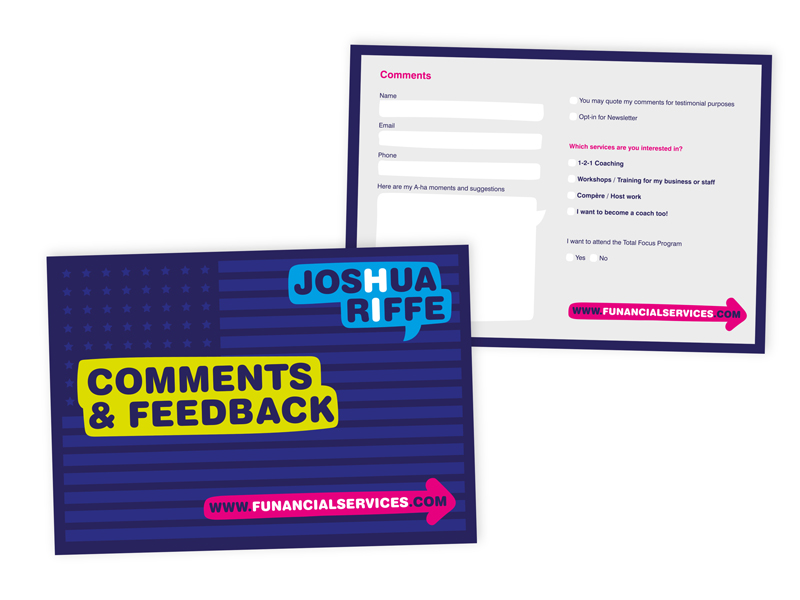 What We Did: Naming, Identity, Marketing Literature, Exhibitions, Website Design / Development, Strategy, Workshops, Training and 1-2-1 Support.
Find out more about Joshua Riffe.
We're looking forward to hearing from you! We'd love to find out more about you and discuss how we can make a difference. Please fill in your details below.