Every year, Gateshead and London based Oasis Community Housing launch their Shared Value Awards. The awards are a way to thank corporate partners who've excelled in supporting the charities overall mission. The event also explores ways in which Oasis can continue to work with partners to build stronger communities. In 2020, Perro was asked to redesign the Diamond, Platinum, Gold, Silver and Business Shared Value Awards logo.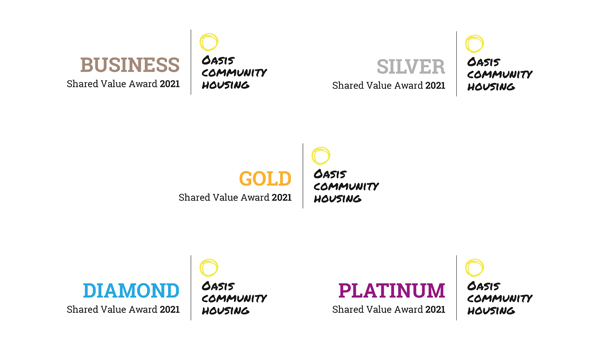 Recently, we were asked to design the event programme booklet. The booklet includes an Infographic that we created to communicate the charities 'Impact in Numbers' – an overall snapshot of key results and outcomes from 2020.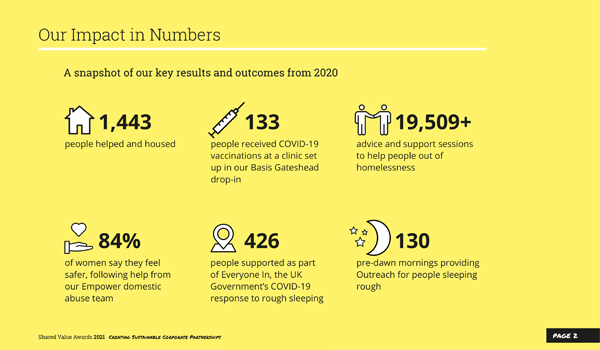 The booklet also includes – an introduction from their CEO, an overview of all award winners, Case Studies from selected winners and an update on the overall Oasis mission.