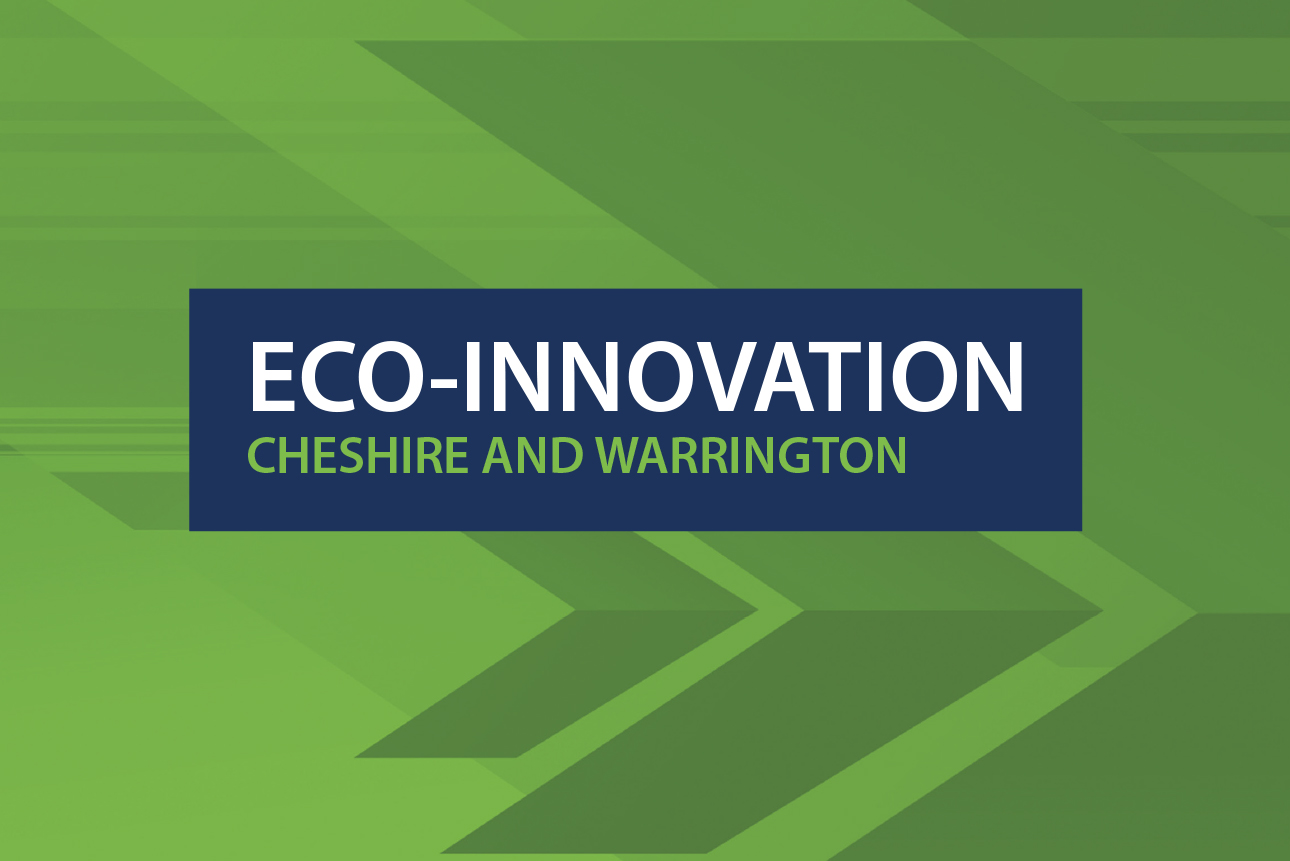 UNIVERSITY OF CHESTER
Education
Eco-Innovation throughout Cheshire and Warrington…
The Eco-Innovation project, funded by the European Regional Development Fund, is delivered by the University of Chester's Faculty of Science and Technology from Thornton Science Park.
The project is designed to provide North West based businesses with access to the University's facilities, academic research and business support to research, develop and implement low carbon technologies.
Eligible businesses can access either a Collaborative R&D Project or complimentary Energy Consultancy. Businesses also have the opportunity to obtain a dedicated intern to work full time in their business.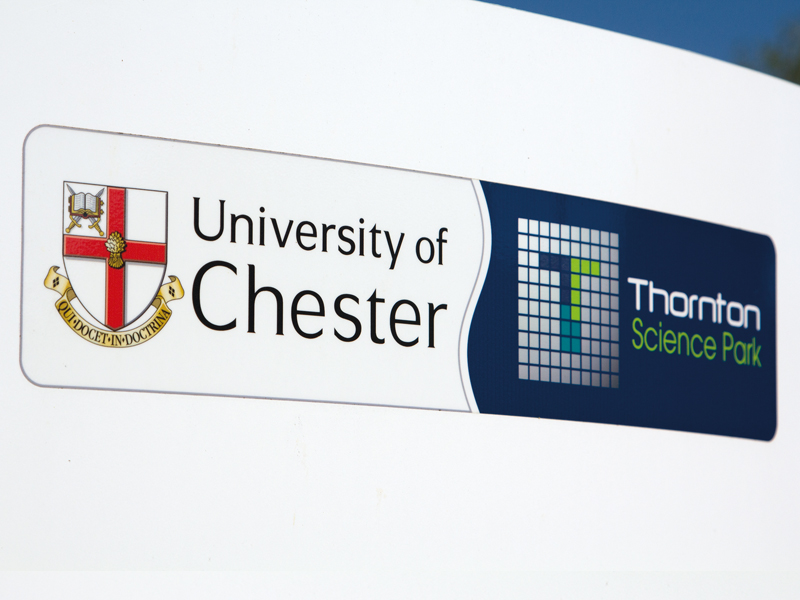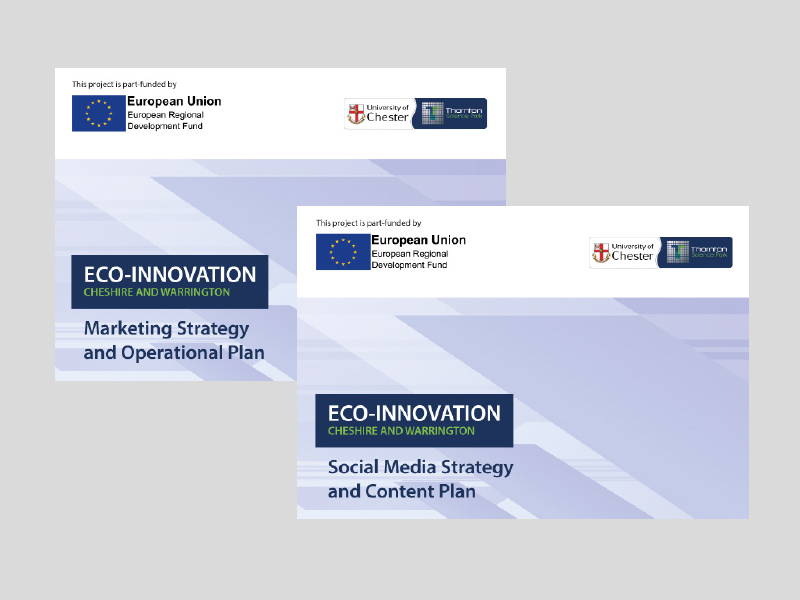 Following on from a Marketing Strategy Workshop, working in partnership with various internal teams, Perro completed a 'Marketing Strategy and Operational Plan' document. A 'Social Media Strategy and Content Plan' was also created.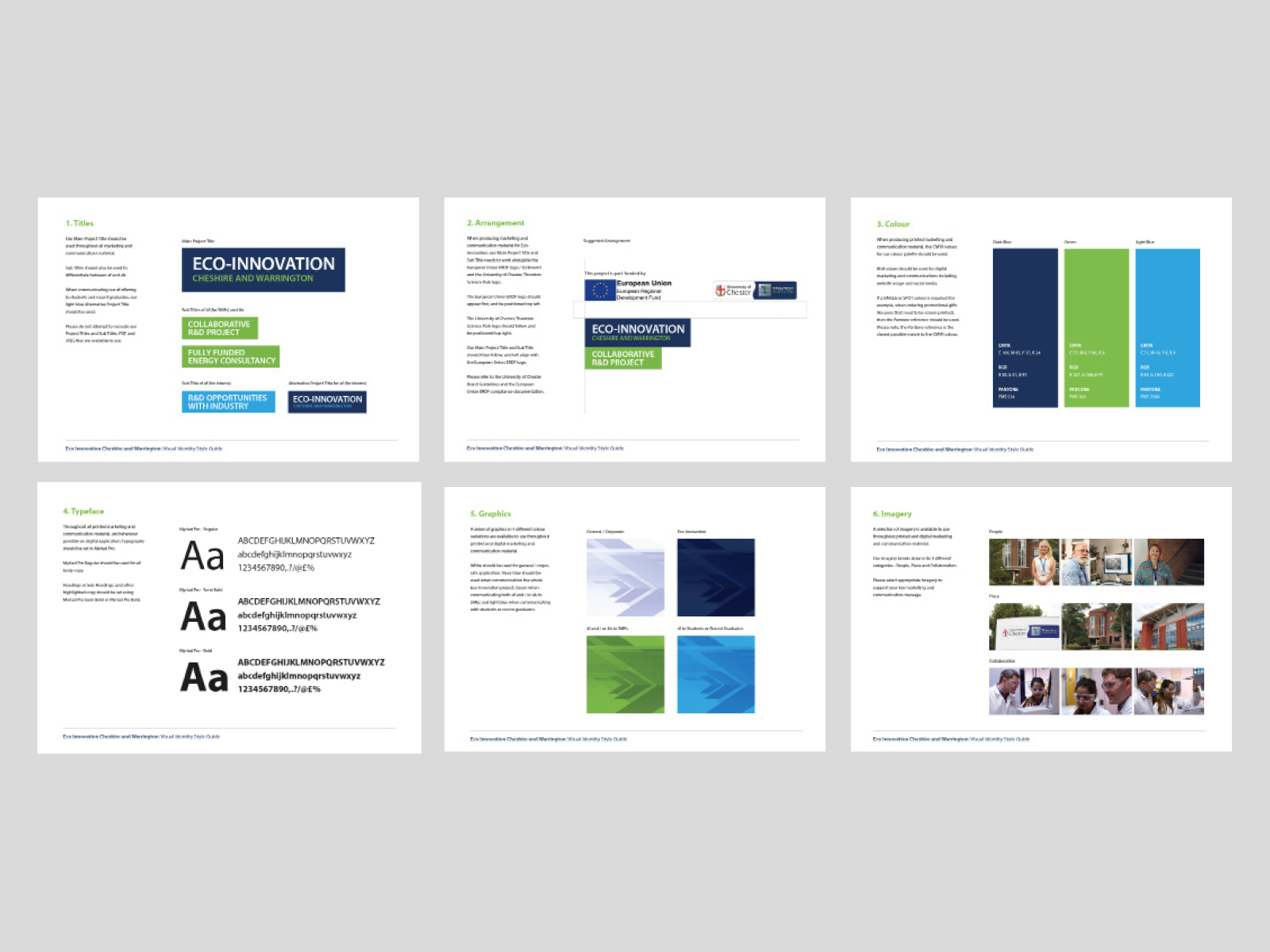 Perro also developed the visual identity system for the overall project and sub offerings. The visual identity was designed to complement and work alongside the existing University identity. A Brand Guideline document was created to support the internal team when implementing the identity.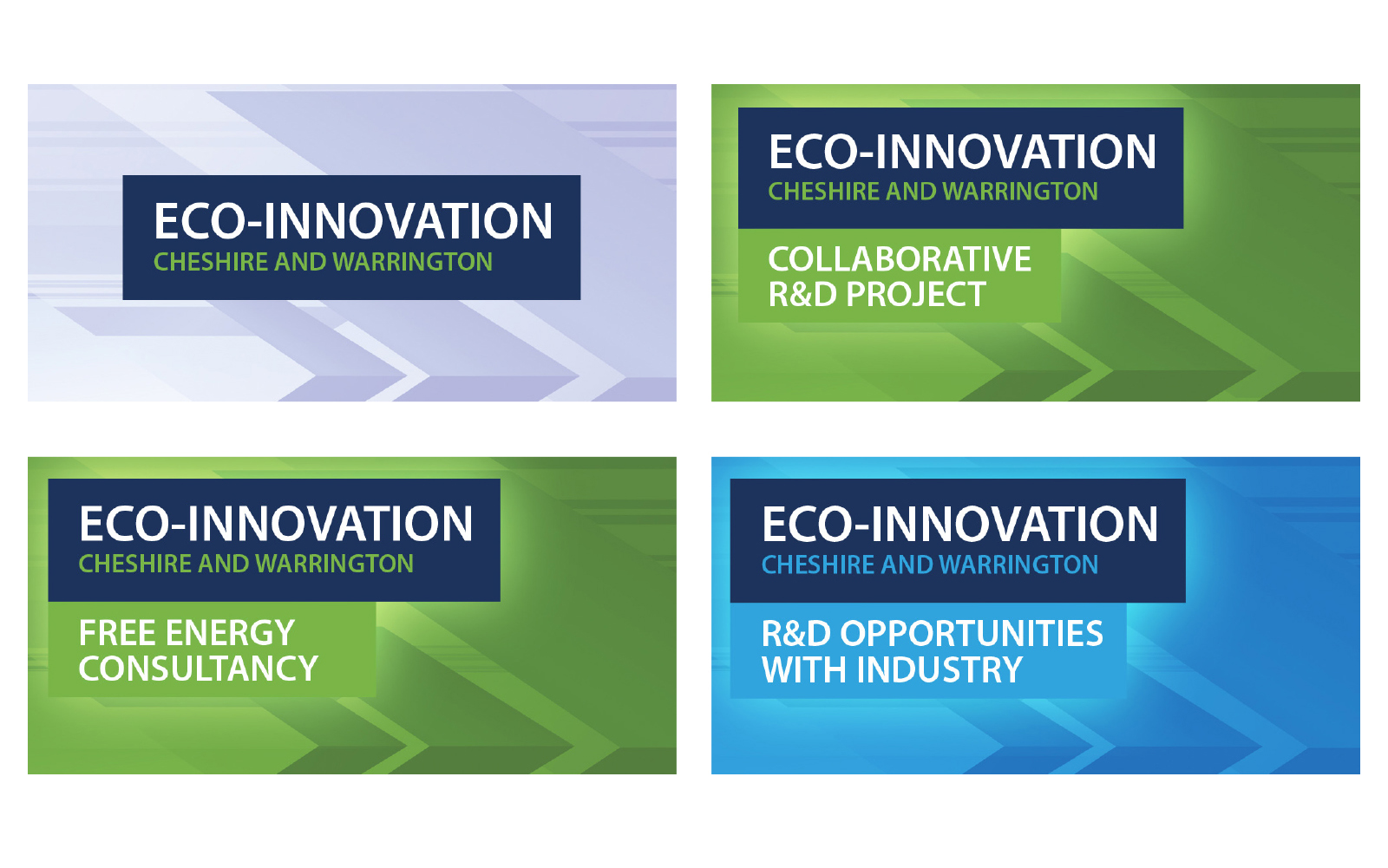 A range of marketing material, including a brochure detailing the range of support available for SMEs, was created.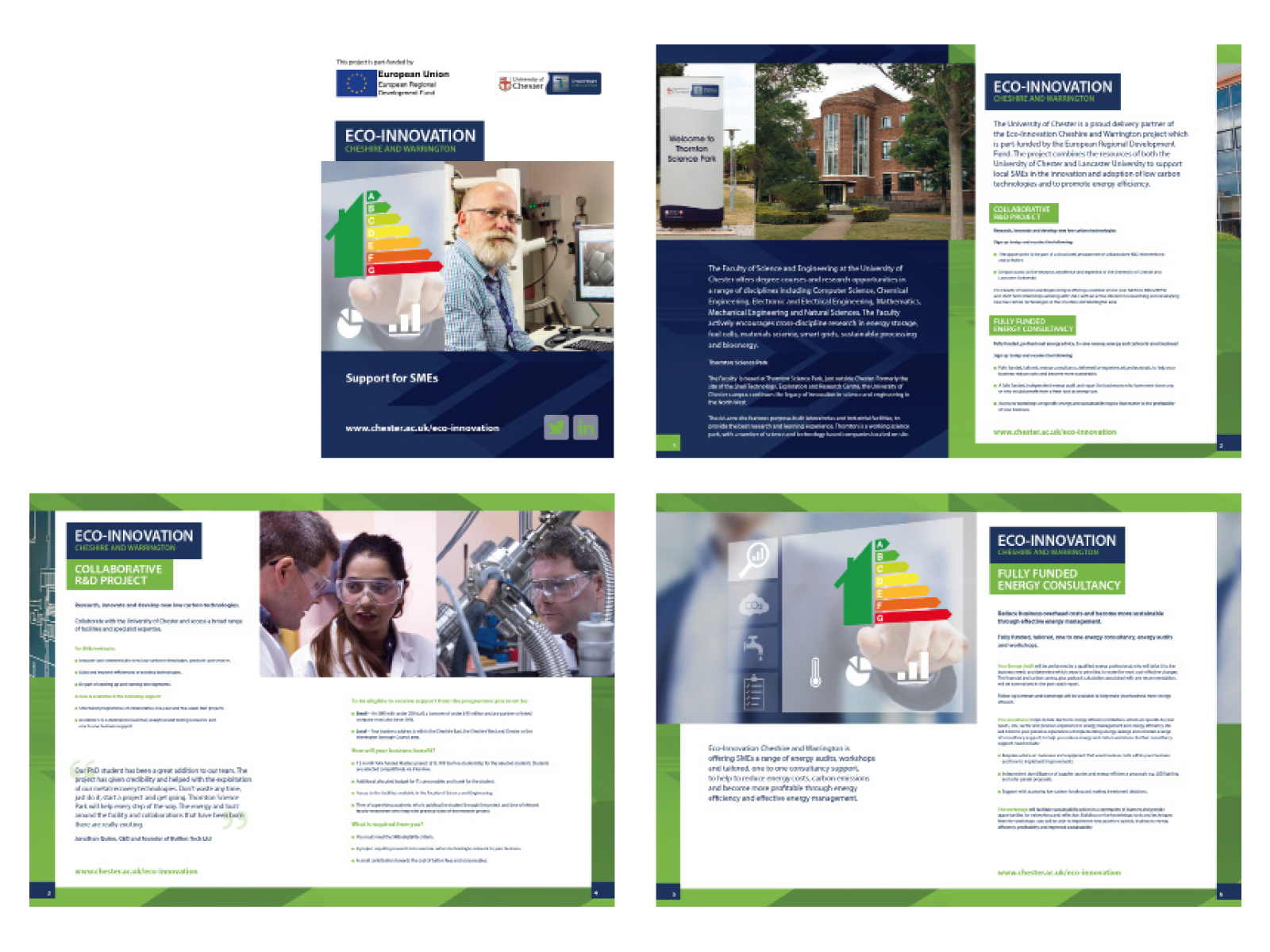 Perro also created a range of icons, illustrations and photographic imagery to support marketing the programme through various channels to the different target audiences.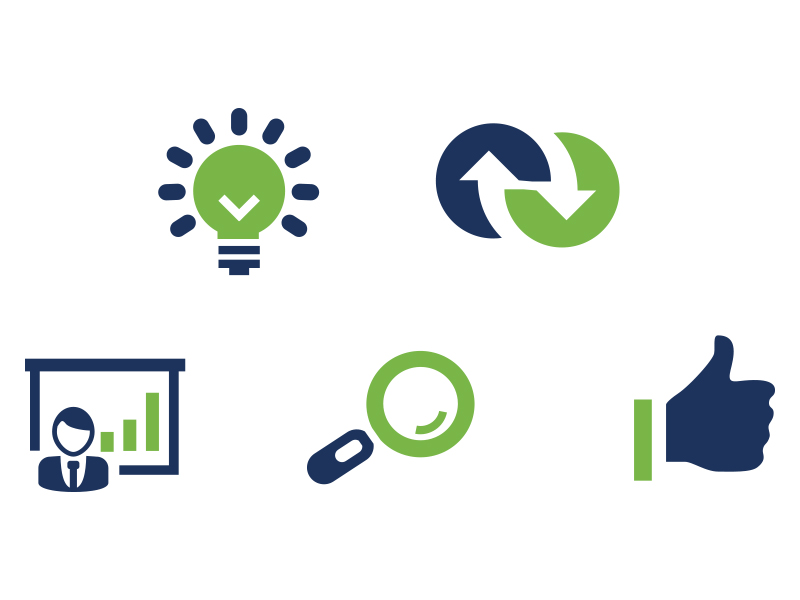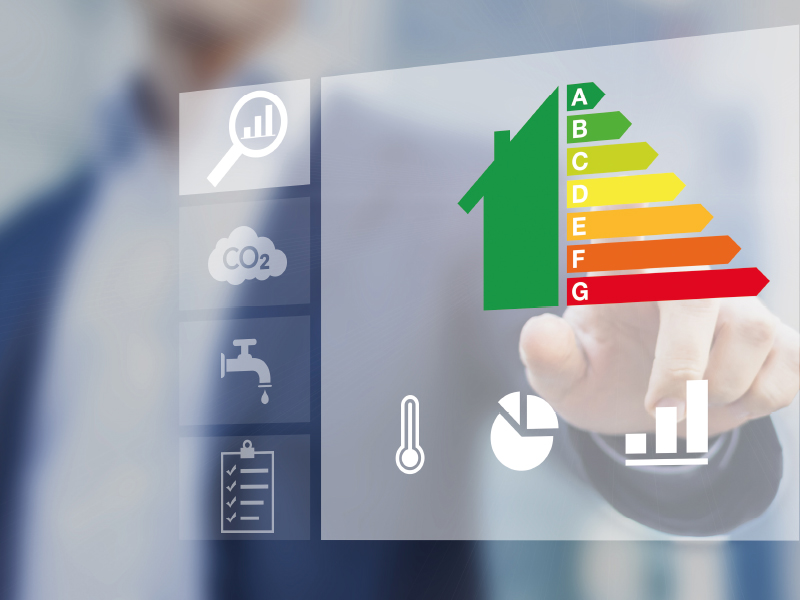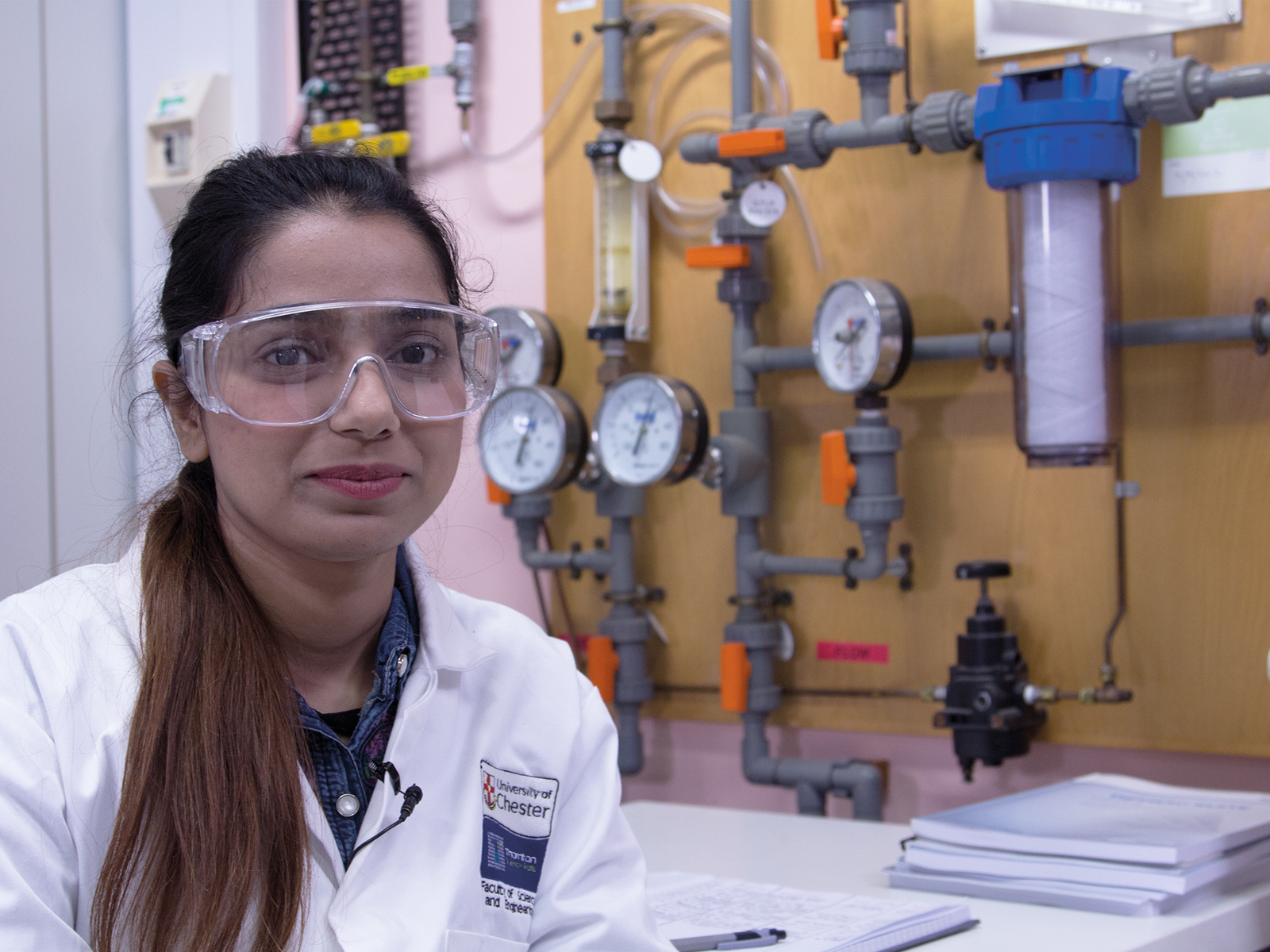 What We Did: Naming, Identity, Brand Management, Marketing Literature, Exhibitions, Content / Digital Marketing, Social Media, Marketing Strategy, Workshops, Training and 1-2-1 Support.
Find out more about Eco-Innovation at The University of Chester.
We're looking forward to hearing from you! We'd love to find out more about you and discuss how we can make a difference. Please fill in your details below.